Types of wall panels?
There are many types of wall panels on the market. The wall panel is mainly divided into WPC, PVC, SPC and solid wood in terms of materials. Today we mainly talk about indoor hollow WPC and PVC/SPC Wall panel.
1.   Indoor Hollow WPC Wall Panel
The material is primarily light yellow, which has the characteristics of waterproof, flame retardant and insect-proof. At the same time, WPC panels for walls has muscular flexibility, is easy to cut and process, and has a moderate weight. It is the best choice among many materials. It can produce all the board types currently on the market. The surface technology of WPC panels for walls is mainly lamination, and some customized products will be added with spray painting and UV technology.
2. Indoor Hollow SPC/PVC Wall Panel
PVC/SPC wall cladding has the material properties of waterproof and mildew resistance. It looks same from the appearance as the hollow WPC wall panel. Its width is 400mm or 600mm and thickness can be from 7mm to 9mm.
It has V-groove or square edge and length can be customized and 2900mm length is the most popular. It is made from PVC resin and calcium.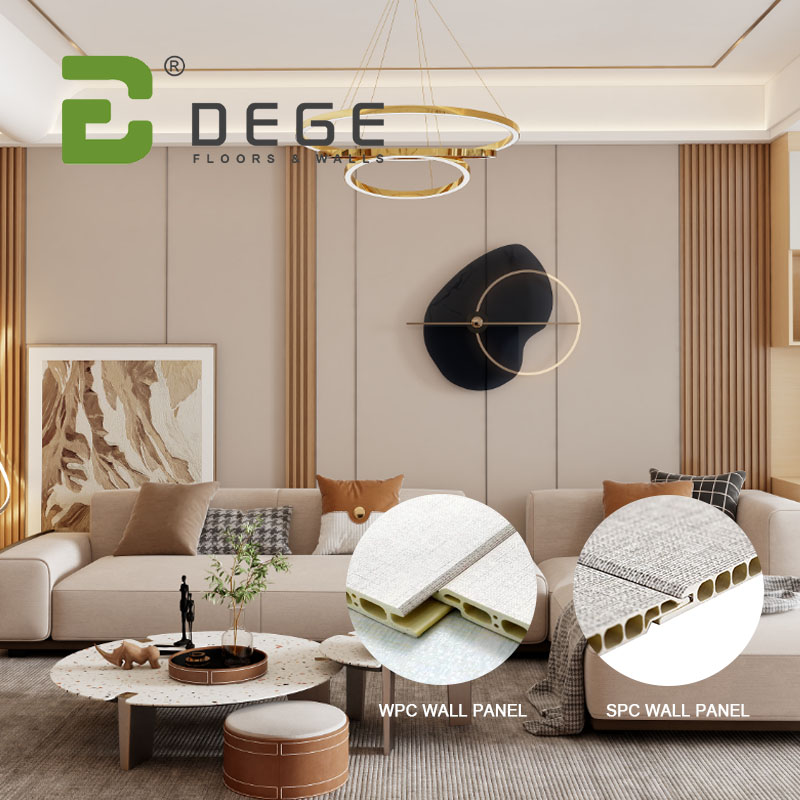 ---
Post time: Oct-06-2023