As a professional factory for floors and walls, DEGE Industry Inc can provide thousands of floor and wall designs to meet the needs of various markets around the world. It also provides OEM services, such as sticking customers' trademarks and brands on cartons and The back of the floor or wall panel.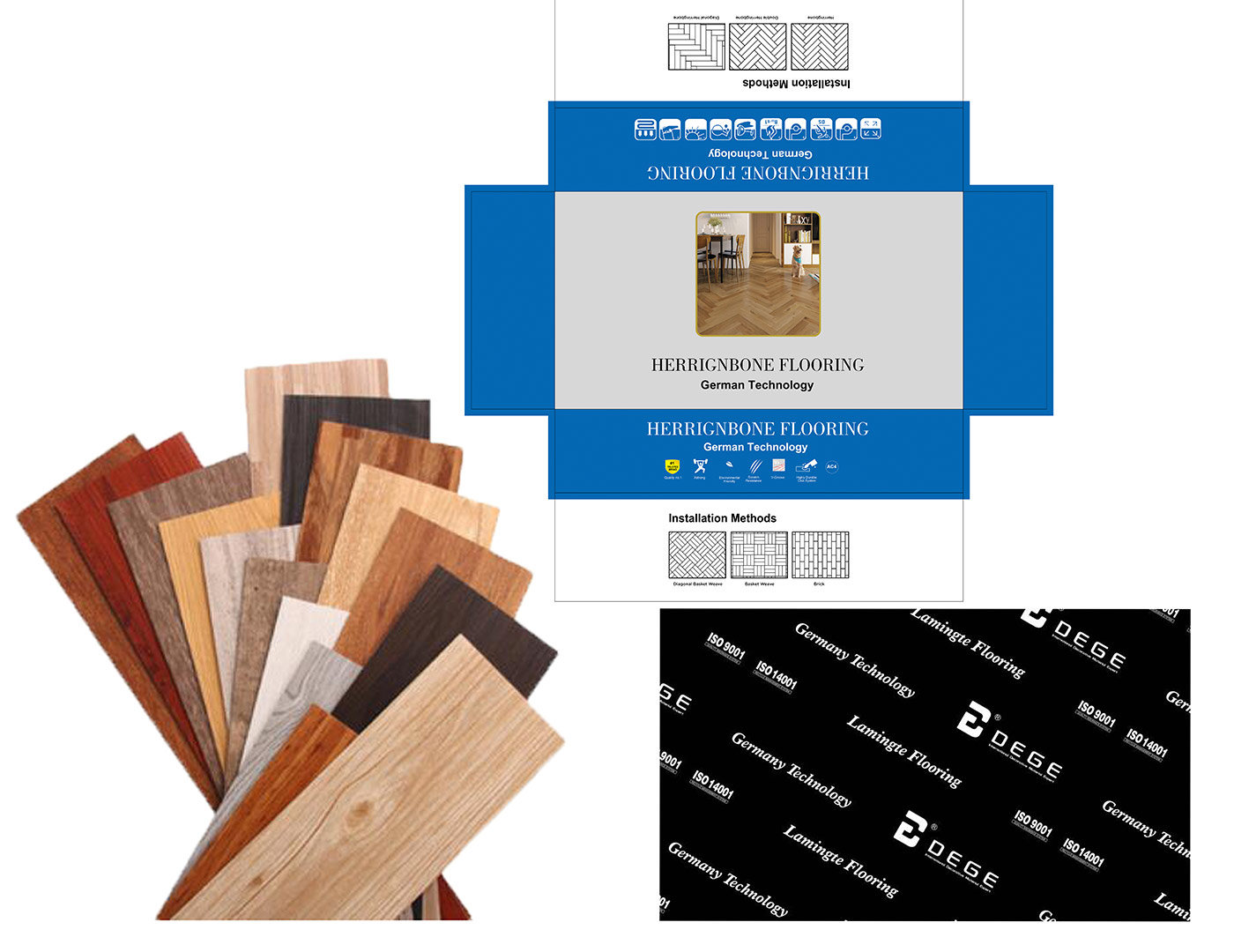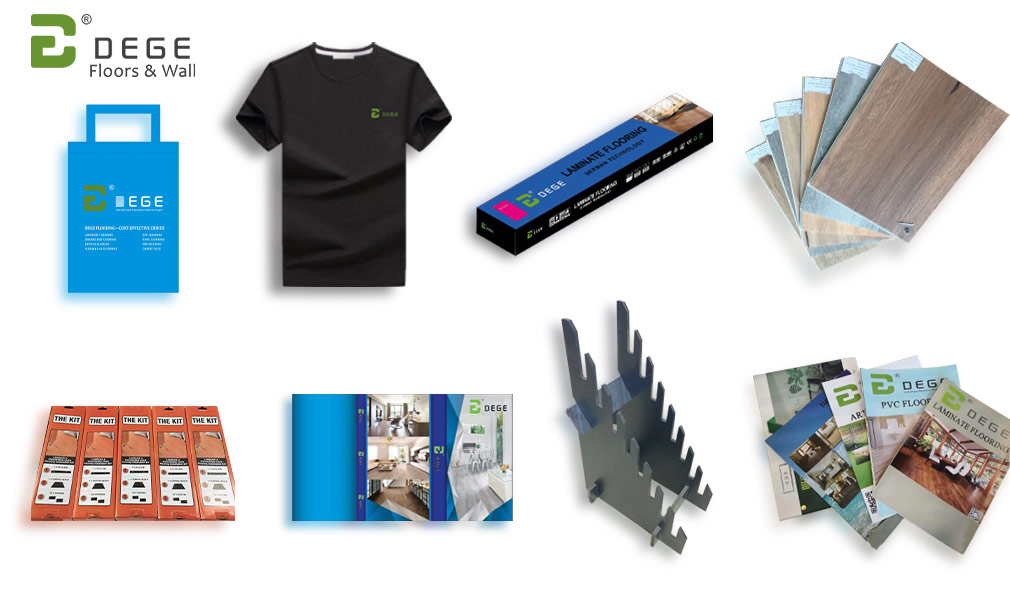 As a professional exporter of floors and walls, supporting customers to open up markets is an important service. DEGE provides free market development tools for brand agents, such as brand clothes and bags, catalogues, display racks, samples, brand packaging, installation tools, etc.
Until now, our flooring and wall material has been exported to more than 60 countries and regions, so we are familiar with various markets and products. In order to provide customers with fast and convenient transportation services, I provide one-stop transportation service solutions.
Our company has a long history of cooperation with major international shipping and transportation companies. We will choose a suitable transportation company according to customer needs, so that customers can enjoy smooth transportation services.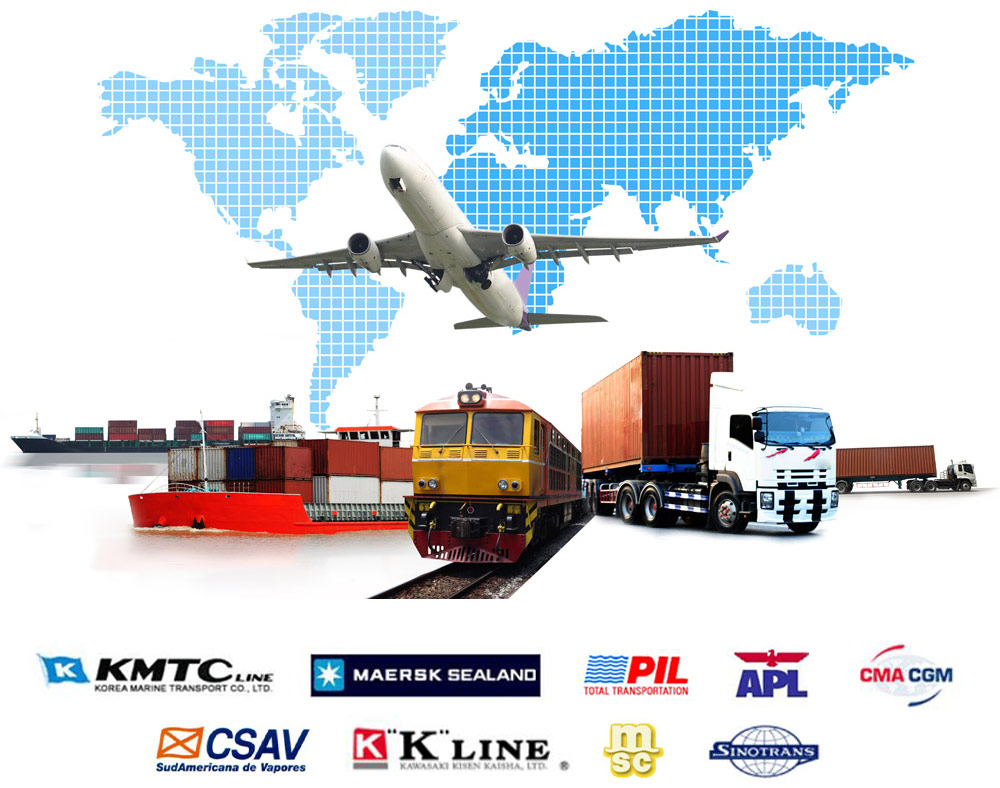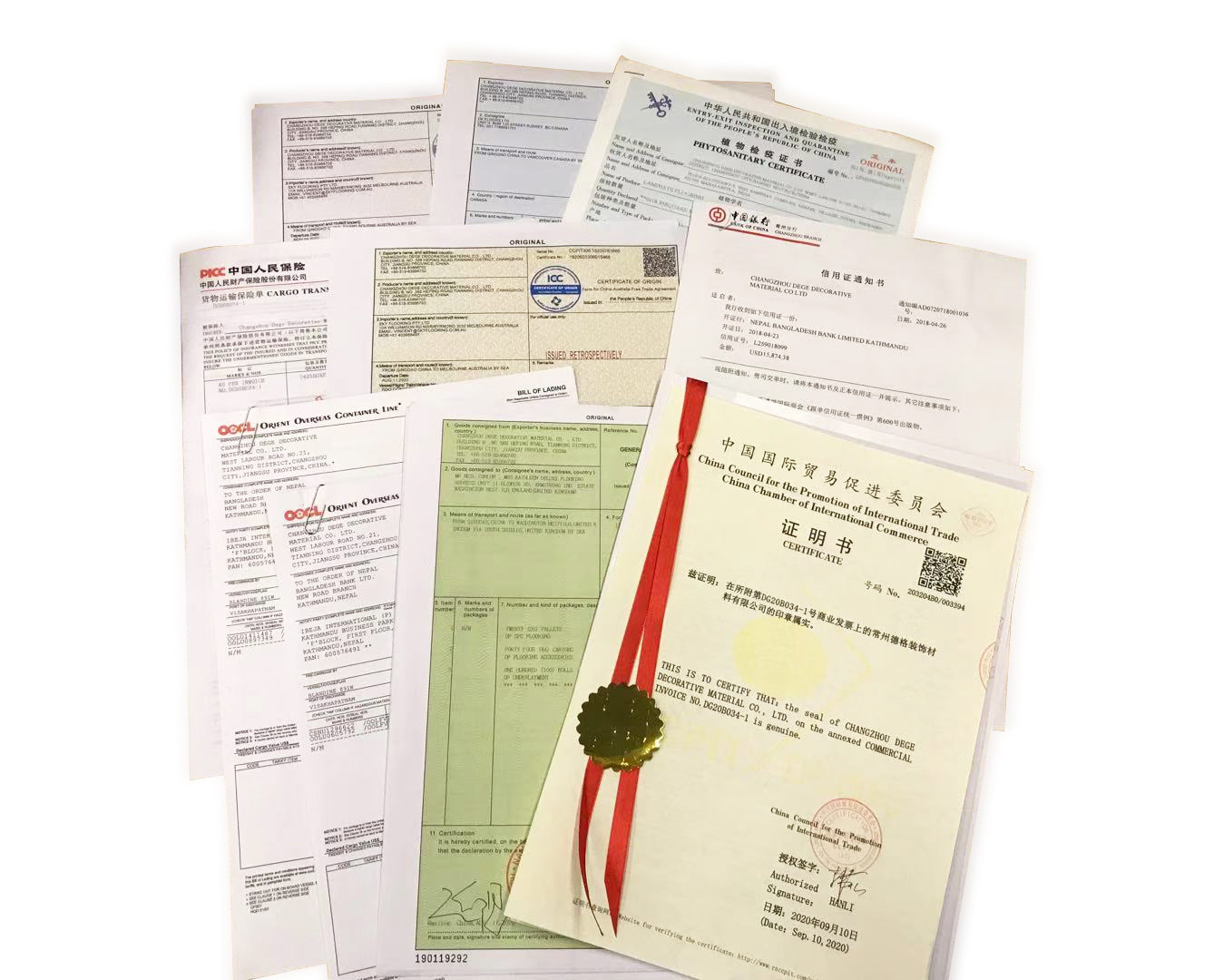 As a professional floors and walls decorative material supplier, we have more than 10 years of export experience and have a full understanding of different markets. We can provide the following certificates for customer clearance, such as contracts, packing lists, invoices, bills of lading, certificates of origin (FOME A, FORM E, FORM B, FORM P, FORM F, FORM N, FTA), Fumigation Certificate, Phytosanitary Certificate, Embassy certification, FSC, CE, Soncap and so on.