The deck tiles are made of wood deck tile that is pre-screwed into an interlocking plastic base. They are available in various numbers of slats per tile.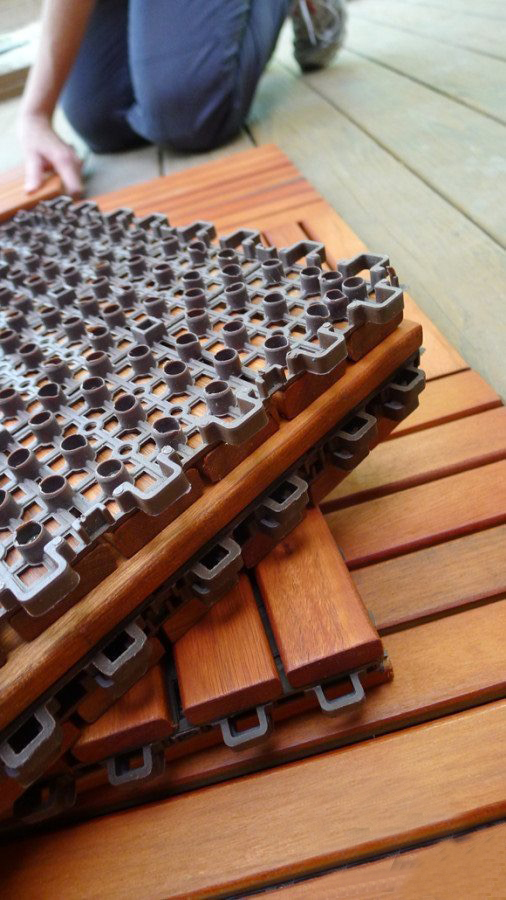 The tiles are super simple to snap together.  Simply place the interlocking deck tile on a smooth surface like an existing wood, tile deck.  Line the slats up on the sides of the tiles and push into place. Alternate the direction of each deck for the pattern you desire. And if you mess up, it is no problem, you can simply unsnap the pieces and place where you want.
In the matter of only a little over 1 hour, We were able to lay the interlocking wood deck tile with zero tools, zero nails, zero glue! It was so simple, anyone can replace their deck or build a new one by themselves.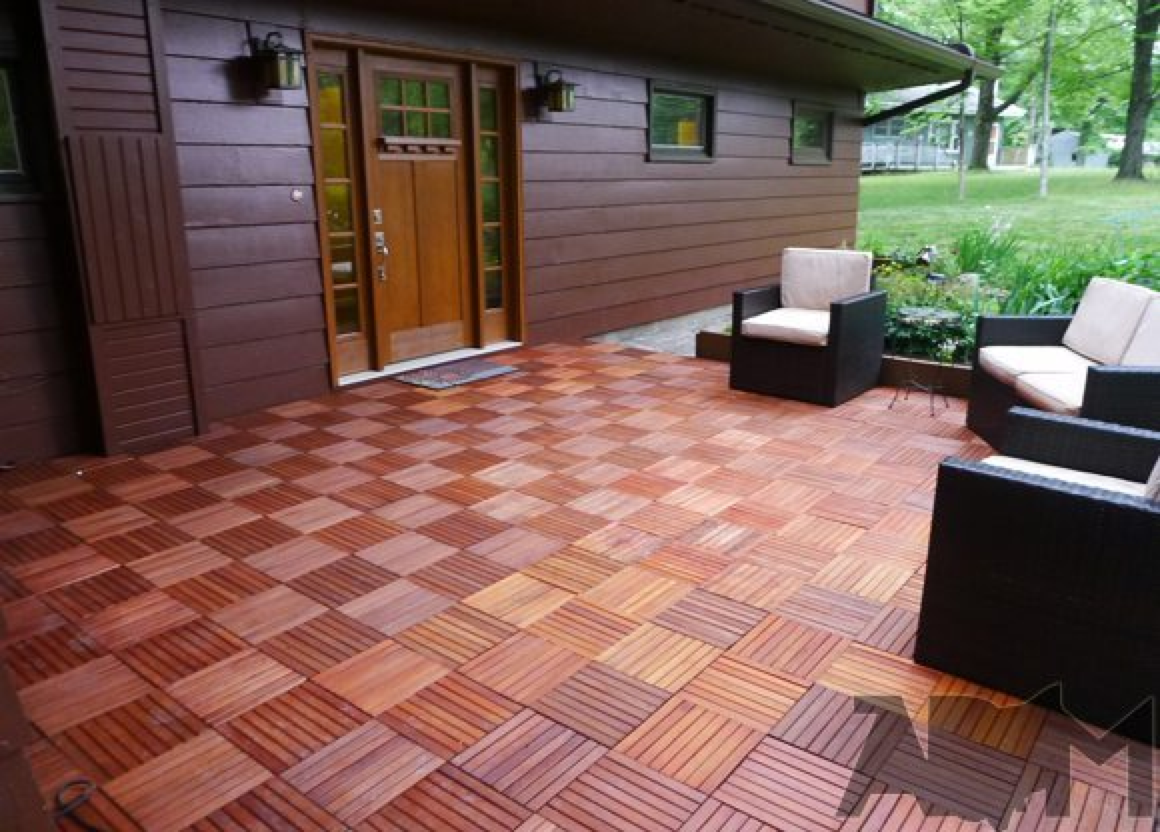 ---
Post time: Nov-23-2022