We first analyze its original components. The Chinese interpretation of PU is polyurethane, the full name of polyurethane, which is the general name of macromolecular compounds containing repeating carbamate groups on the main chain. It is composed of organic diisocyanates. Polyisocyanate and dihydroxy or polyhydroxy compound polyaddition to form polyurethane material, PU stone is very versatile and can replace rubber, plastic, nylon and other products.
What Kinds of Products are there in PU Stone?
All cultural stones have the shape of PU stone, such as the great wall stone, tile board, flowing water stone, etc. in our traditional concept, in addition to the more distinctive concrete cement board, mushroom stone.
The most distinctive style is the stone skin, which is designed with uneven stone shapes. We all know that the comprehensive cost of the original ecological rubble is very high. In addition to the material itself, it is also necessary to build a steel frame structure during construction, which consumes huge manpower and material resources. In some areas with high floor heights, there are still certain safety hazards.
Then, PU stone has become the preferred substitute at this time. The size of the great wall stone, flowing water stone and other conventional models ranges from 1115 to 1200mm in length and 180 to 310mm in width. The conventional sizes of concrete cement board and mushroom stone are as follows: 1200*600mm, 1200*450mm, the conventional sizes of stone skin are 2400*800mm, 2400*300mm, 1200*600mm.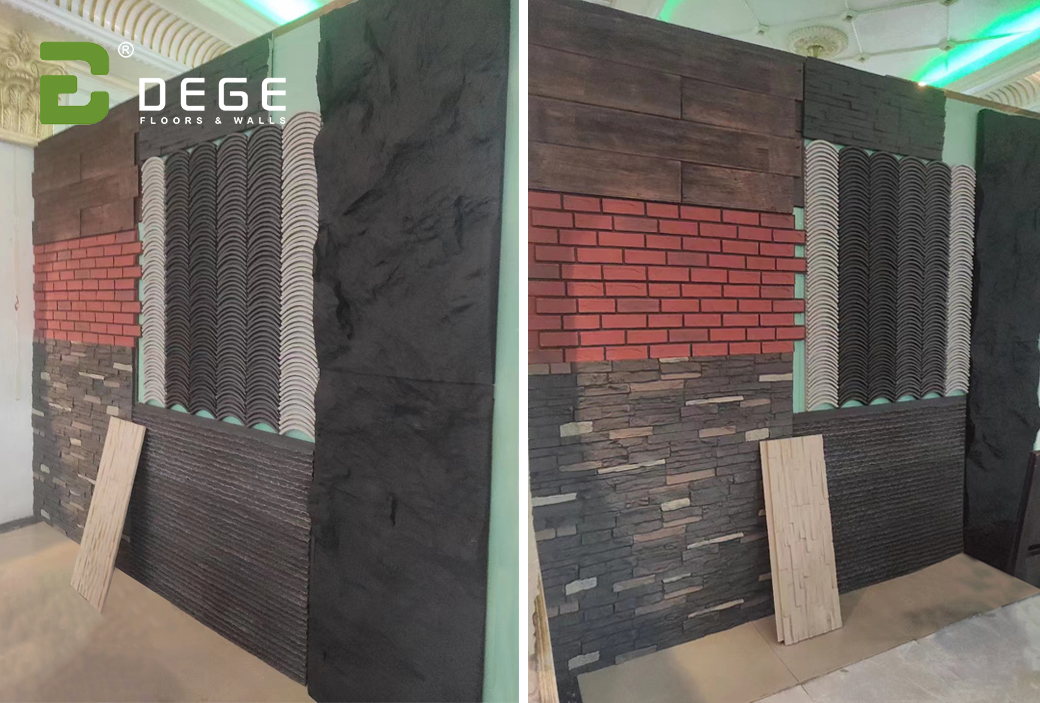 ---
Post time: Sep-20-2023