As an alternative to traditional wood, composite WPC looks like wood (or better) but offers more. It is usually made from a mixture of recycled plastic and wood powder. And the two kinds of raw materials are mixed together, and made into different floor materials with different styles and specifications by the way of extrusion. It is a solid alternative to wood, especially for decking boards. As you might have guessed by now, it reduces our dependence on wood species, and it also:
– cost-effective
– quick and easy to install
– ecologically sustainable and environmentally friendly
– long lasting
– regular maintenance-free with no oiling or painting required
– available in numerous permanent colour options
– oil and rot free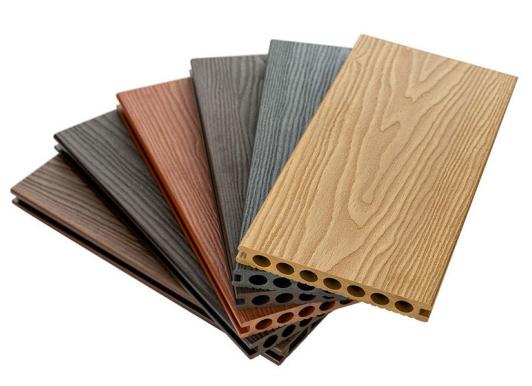 Composite timbers can also vary according to the type, quality and quantity of raw materials used. The profile of the extruder (a specialised machine), quality of the tooling and the expertise of the manufacturer also play a large role. Hollow boards cost less but solid boards are much better suited to the harsh environment.
So, before you pick your brand of composite timber, consider the company selling the product and ask plenty of questions including how the product is made. The finished look of your deck and how it weathers over time will depend on the overall quality of the composite timber decking used.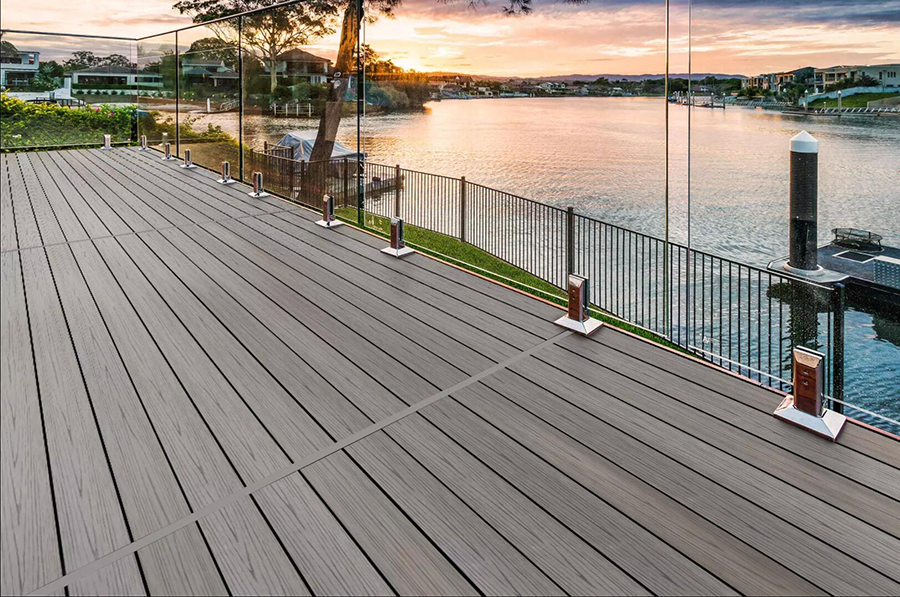 It is also important to consider the various fixing mechanisms of the decking boards because not all of them are concealed or the same. In fact, some types of concealed fixings are pricey, time-consuming and even impractical – for instance consider using glue under each board.
On the other end of the spectrum, with a complete deck clip system, you can reduce installation time and save on labour costs.
---
Post time: Jun-15-2022