As one of the materials for house decoration, treated wood is a timeless classic. But with the continuous development of the ceiling building materials market, more and more materials are gradually replacing wooden false ceilings. And one of the most outstanding alternatives to wood is WPC material. Today, let's learn how WPC false ceiling can decorate your house.
WPC false ceiling design for bedroom
As the main place to rest and sleep, a warm and comfortable bedroom is very important. A bedroom with a beautiful design and proper layout can make you rest and rejuvenate better. Therefore, if you want your bedroom to look stylish and comfortable, then you can't miss this modern WPC false ceiling design.
The bedroom walls are covered with tan WPC wall panel, which is then extended to the ceiling of the bedroom. This blended finish makes it look very beautiful. The closet, bedside table, and chair are also in tan color, which can create a neat and unified theme with the WPC wall panel and false ceiling. If your bedroom also has a relatively large window, you can create a beautiful visual border by embellishing a green potted plant near the window.
Modern WPC false ceiling design for the study
If you have a separate study, you can also use WPC false ceiling to design a unique room. The roof is decorated with a wider false ceiling and recessed spotlights are installed around it. The recessed spotlights add light to the house without being too distracting. In the center of the false ceiling, you can hang a simple chandelier as a reading light, which is both beautiful and elegant.
Use beige desk and furniture in the study to give a simple and comfortable feeling. You can use the WPC interior wall panel to create bookshelves on the wall to store books and decorative items. Put a very small green plant on the desk to bring a little green to your study and bring you a relaxing feeling.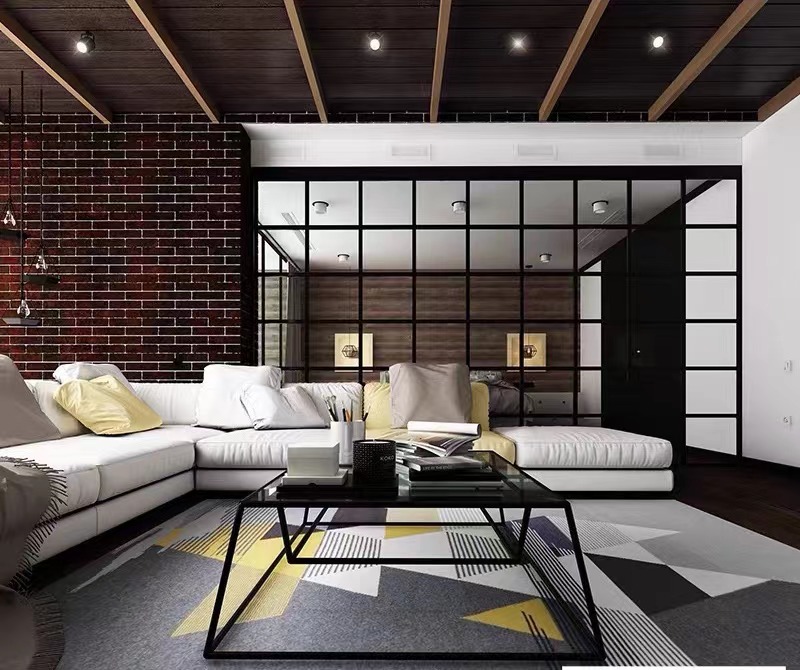 WPC false ceiling design for living room
WPC false ceilings come in a variety of colors and types and are easy to install. When you want to decorate your living room, you can also leave the roof uncovered. Choose a few pieces of textured WPC wood false ceiling and install them at the same distance apart. Install recessed spotlights in each false ceiling at the same distance. You can bring a different design sense to your living room and make your interior space look different.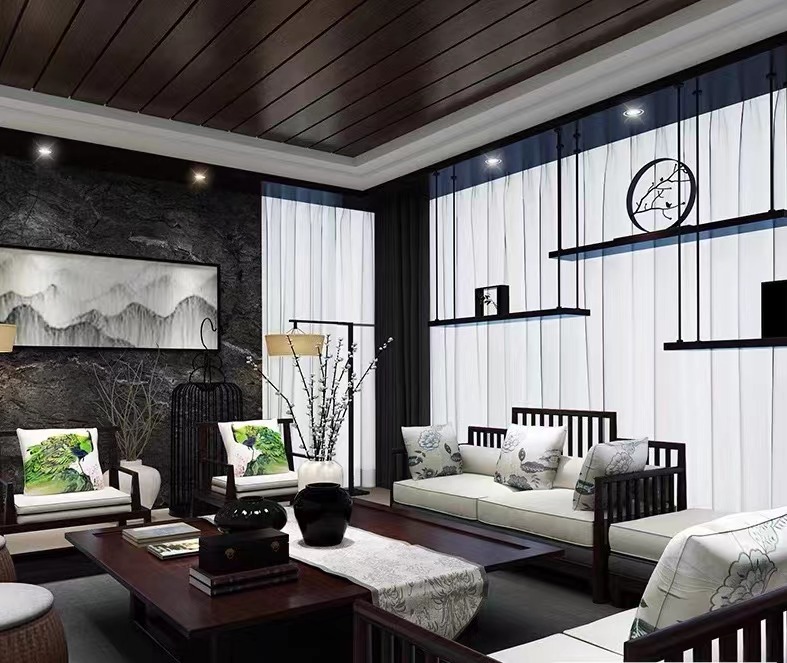 ---
Post time: Jun-17-2022