Product Detail
Color Display
INSTALLATION AND ACCESSORIES
TECHNICAL SPECIFICATIONS
Product Tags
Interior Wpc Wall Panel and SPC Wall Panel Effect picture for Background Wall
With the development of science and technology, interior decoration materials are becoming more and more high-end and diversified. Among them, the development of panels is more outstanding, and a special panel-PVC PANEL is derived, which has many names, such as wpc pvc panel, fast install wpc wall panel and so on, the product is a new type of wall decoration material made with pvc material as the raw material and the surface film process. At present, pvc wall panels are gradually replacing traditional wall building materials. The appearance of wall panels can be shaped in various ways. The most common methods are decoration techniques such as decorative filming and 3D printing.
PVC PANEL can be divided into V and flat seams in the joints. The back is designed with flat plates and anti-slip grooves. The width is 400mm and 600mm.
Advantages of Pvc Wall Panel, to meet the use of commercial and domestic places:
1. Environmental protection, energy saving, reusable, 100% free of formaldehyde and other harmful ingredients.
2. Moisture-proof, anti-corrosion, fire-proof and insect-proof.
3. Strong hanging power, single-point hanging 30kgs, can be used for hanging load in various occasions.
4. Beautiful and easy to clean and maintain.
5. Good toughness, light weight, length can be cut arbitrarily without loss and waste
6. One-piece molding, easy to install, short construction period, no requirement for construction environment.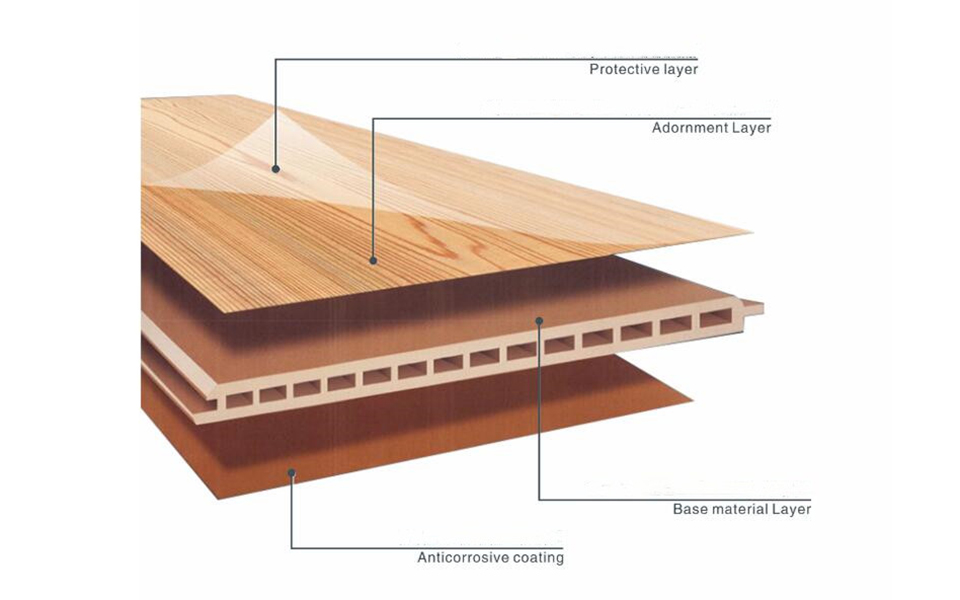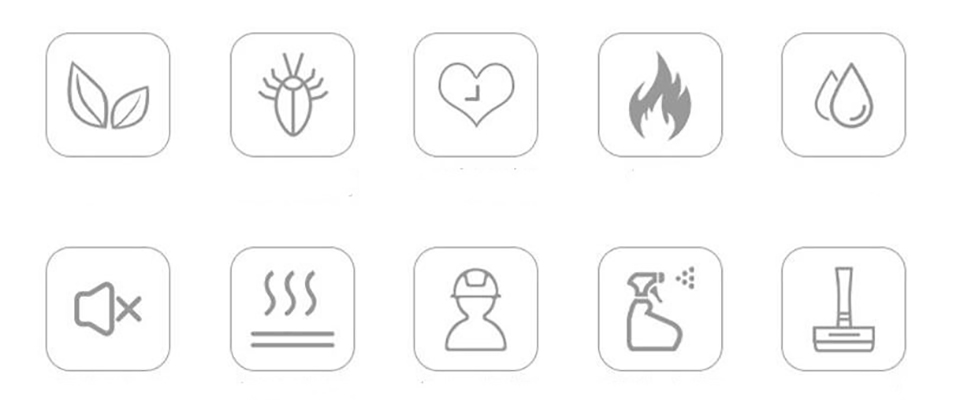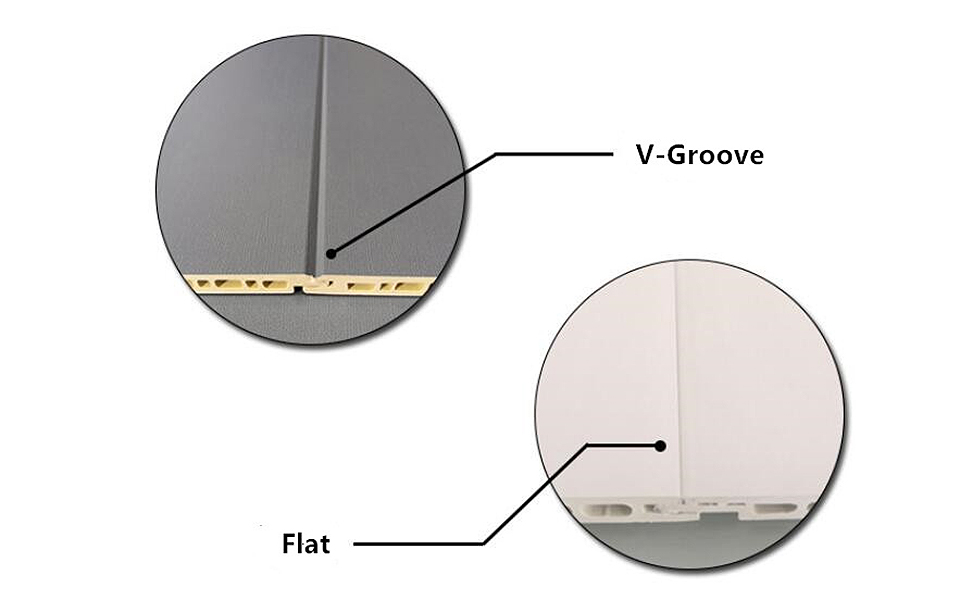 Product name
Interior Wpc Wall Cladding
Brand
DEGE
Hs code
3925900000
Model
 Wood Texture Wall Panels
Size
 400*8mm
Lenghth
2.8 Meter or or Customized
Surface
Pvc Film Laminated
Material
SPC: Stone Pvc Composite.PVC resin powder, light calcium powder and other auxiliary materials
Color
Oak,Gold, Mahogany, Teak, Cedar, Red , Classic grey, Black walnut
Minimum order
Full 20ft Container , 500 meters per Color
Package
Standard canton
Water absorption
Less than 1%
Flame- retardant level
Level B
Payment term
30%T/T in advance,remainder 70% paid before shipment
Delivery period
Within 30 days
Remark
The color and the size can be changed according to customer request
Application

Advantage

Hotels, commercial buildings, hospital, schools, home kitchen, bathroom, interior decoration and so on
1) Dimensional stability, longevity, natural feel
2) Resistance to rot and crack
3) Stable over a wide temperature range, weather-resistant
4) Moisture resistant, low flame spread
5) High impact resistant
6) Outstanding screw and nail retention
7) Environmentally friendly, recyclable
8) Broad range of finished and appearance
9) Easily produced and easily fabricated
10) Contains no toxic chemicals or preservatives
A. 100% Waterproof
B. Environmental Friendly
C. Sound Absorbing
B. Environmental Friendly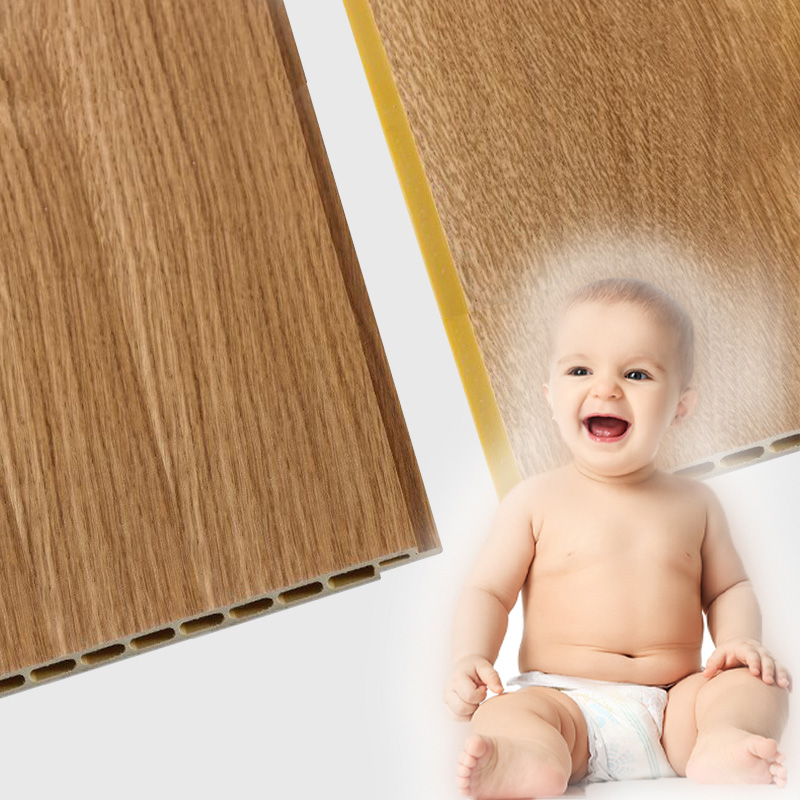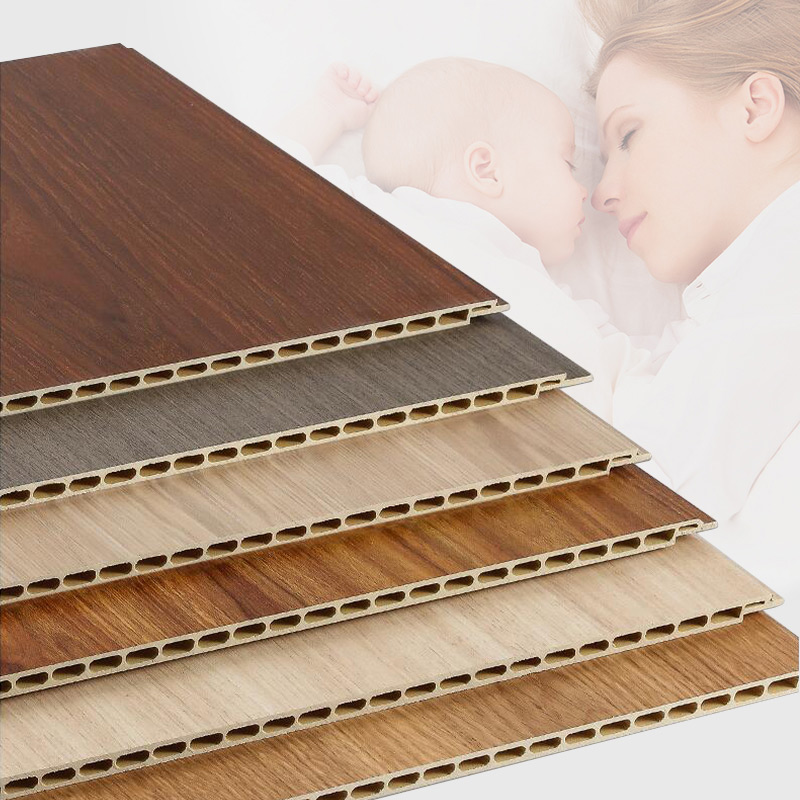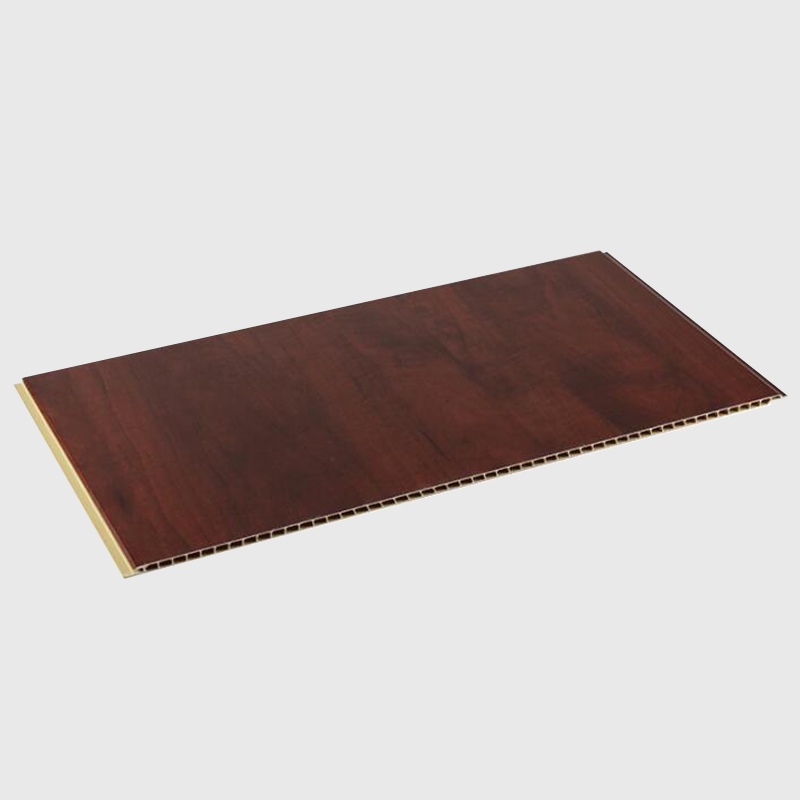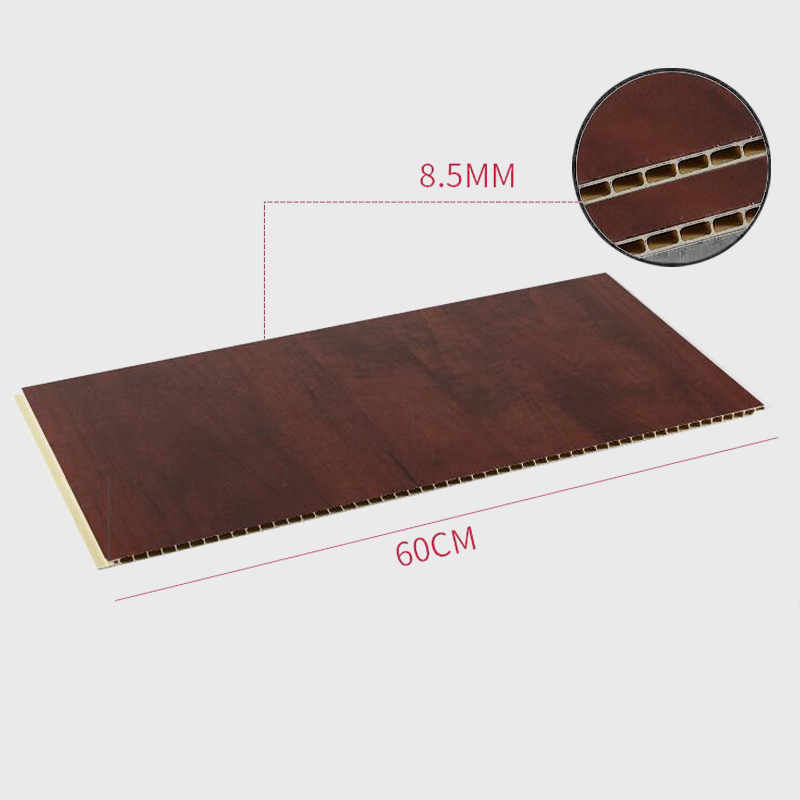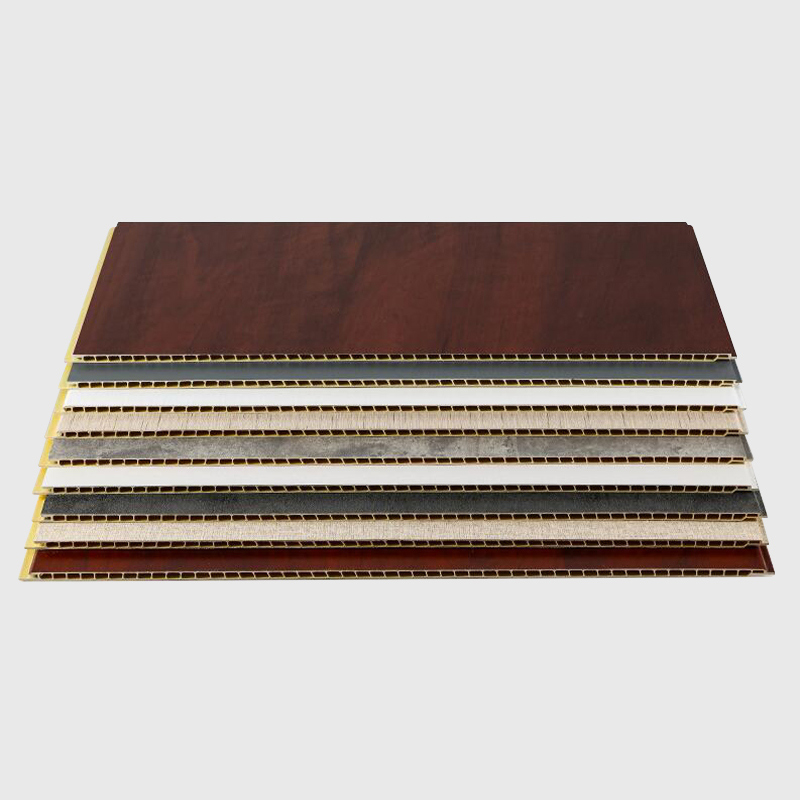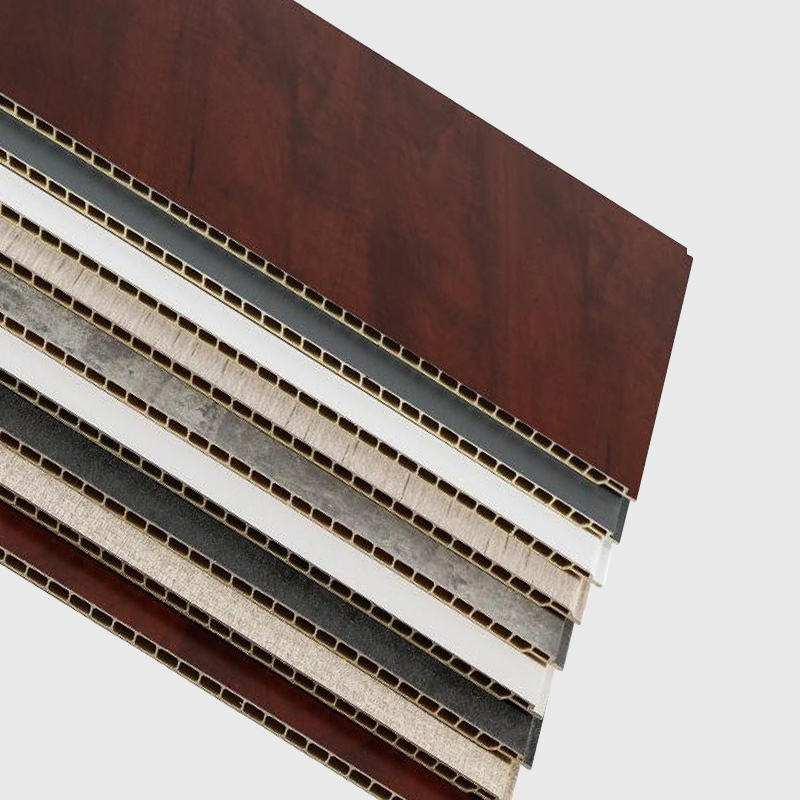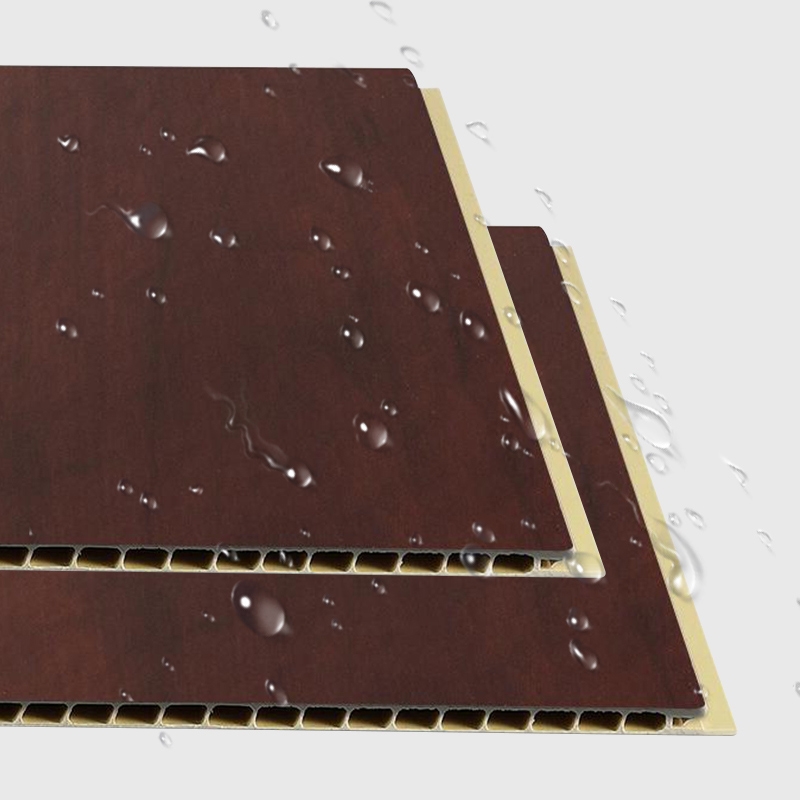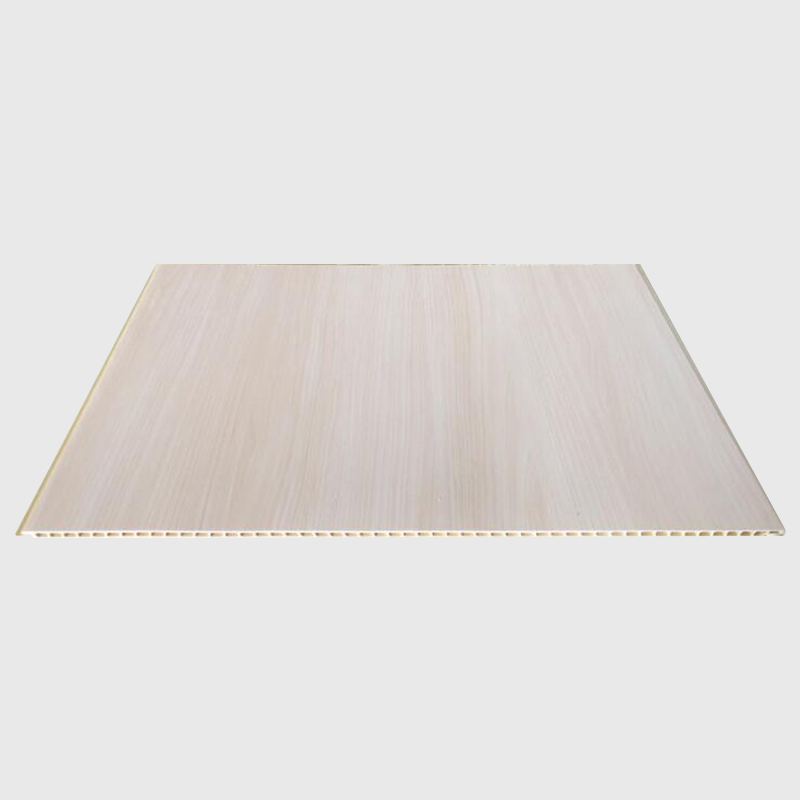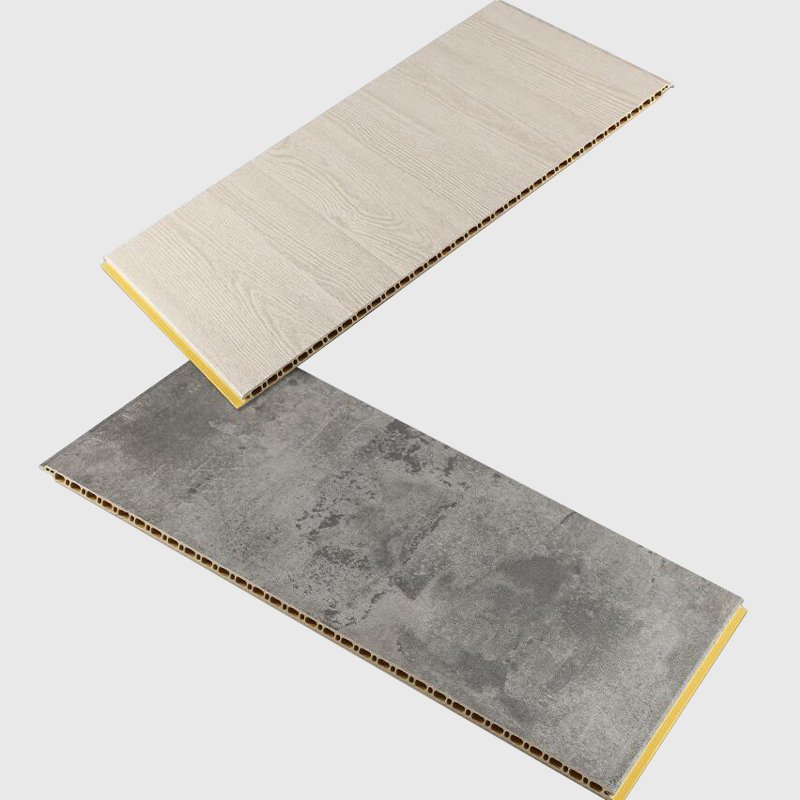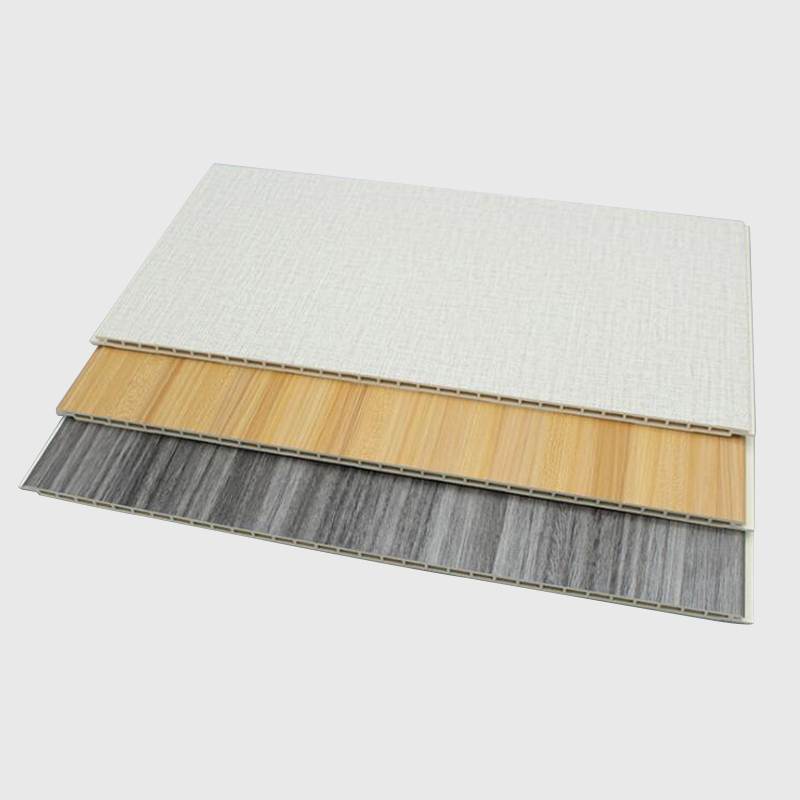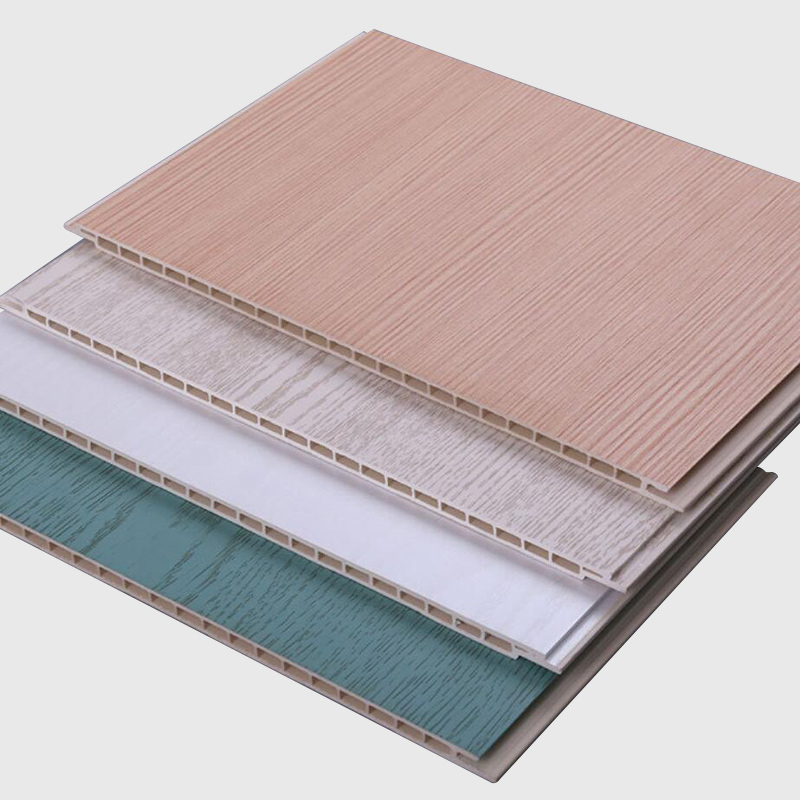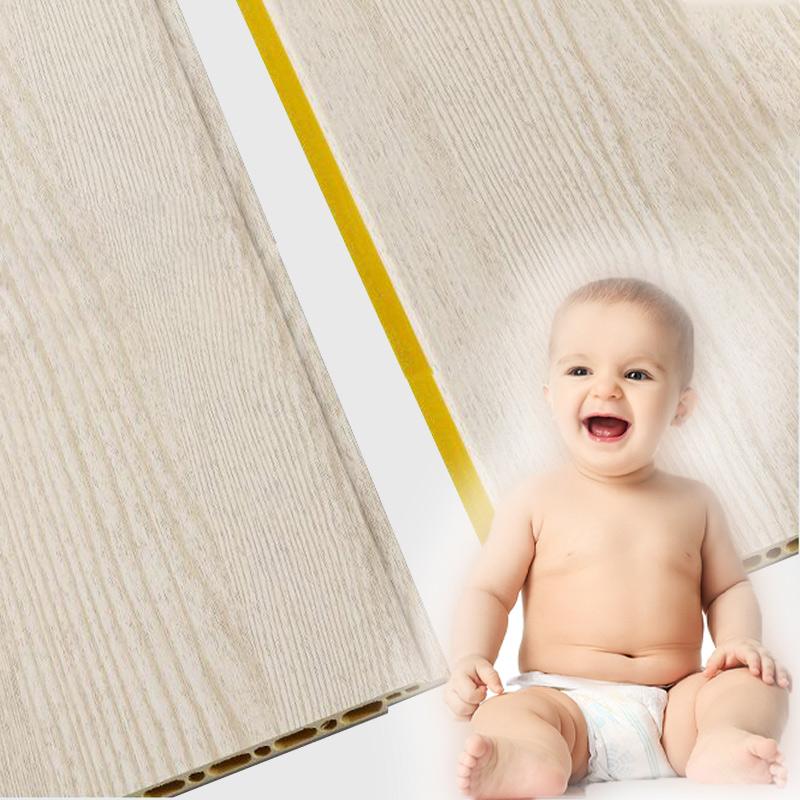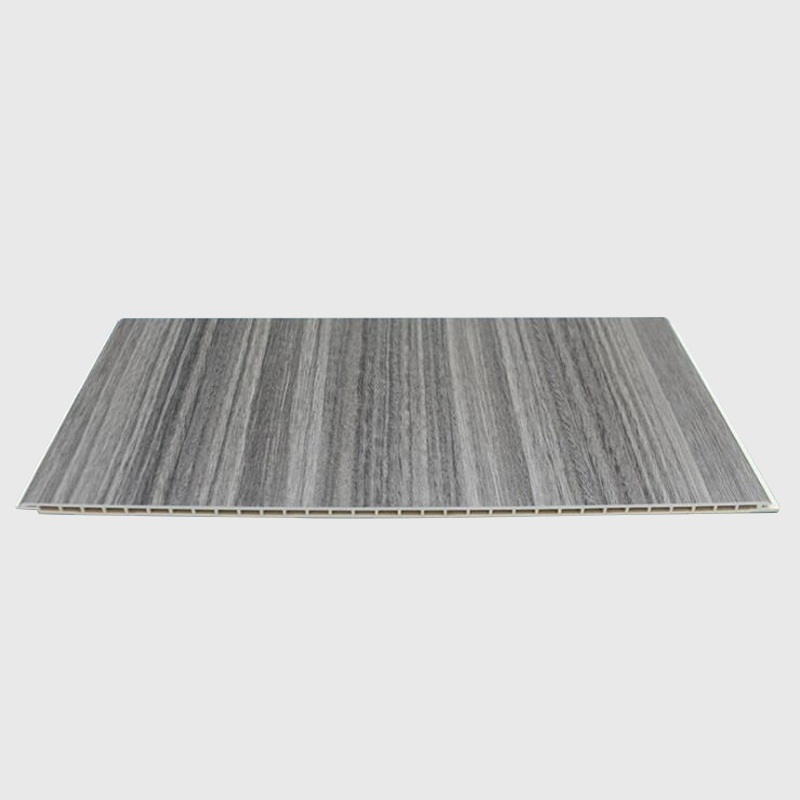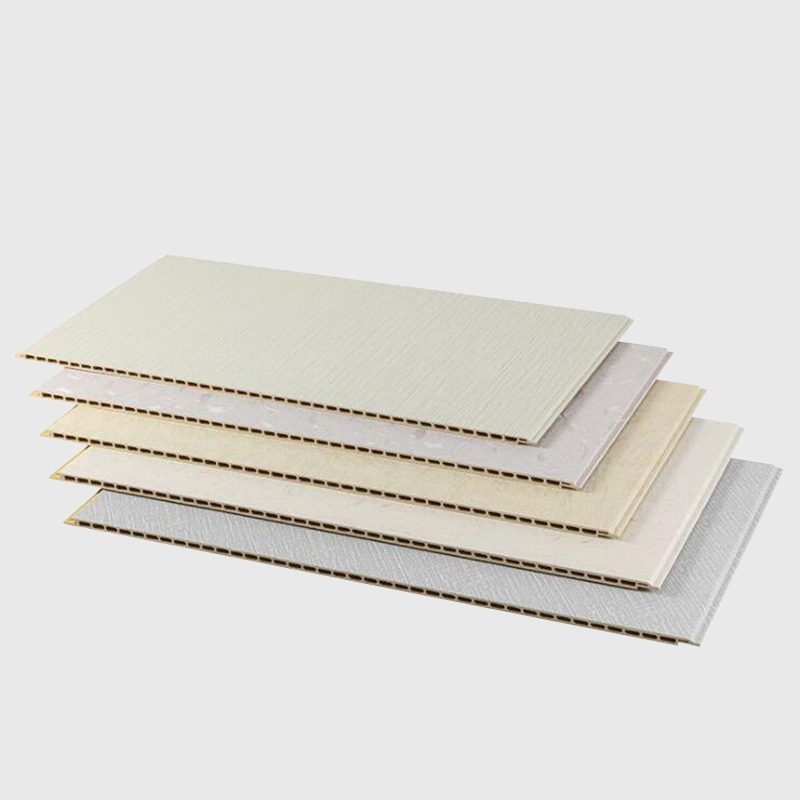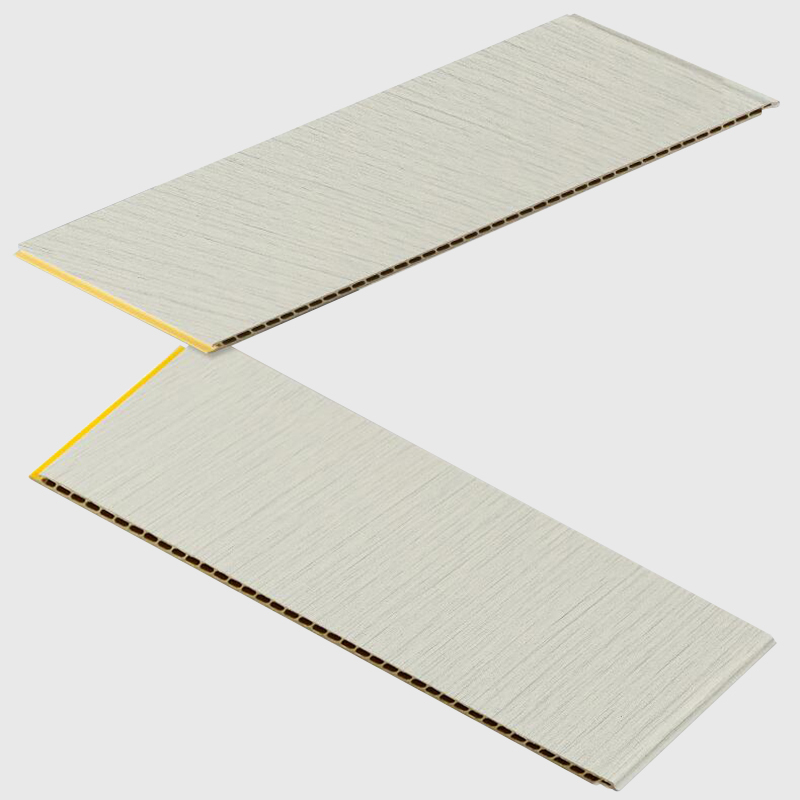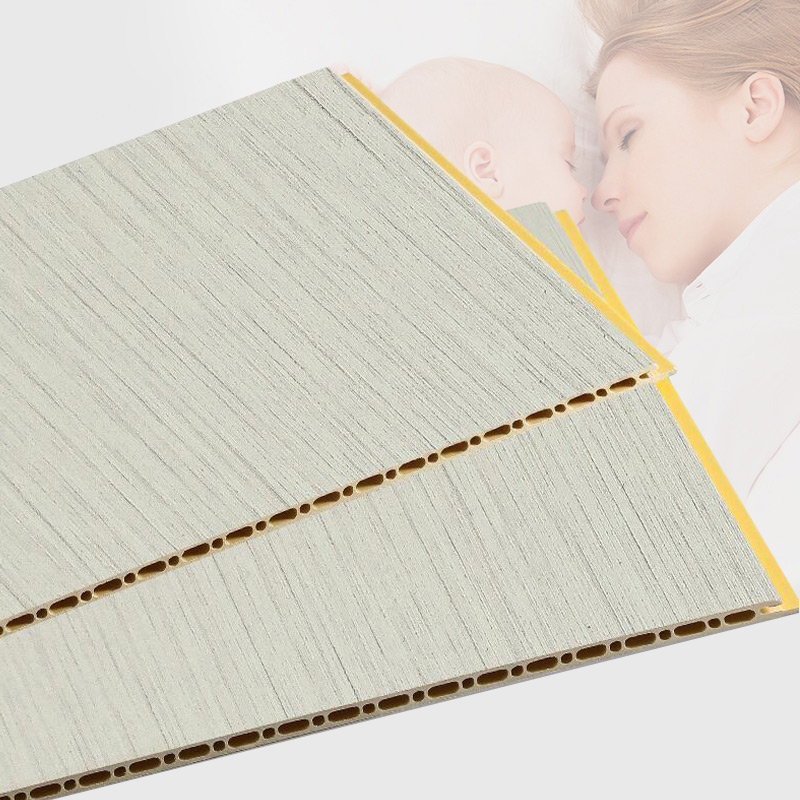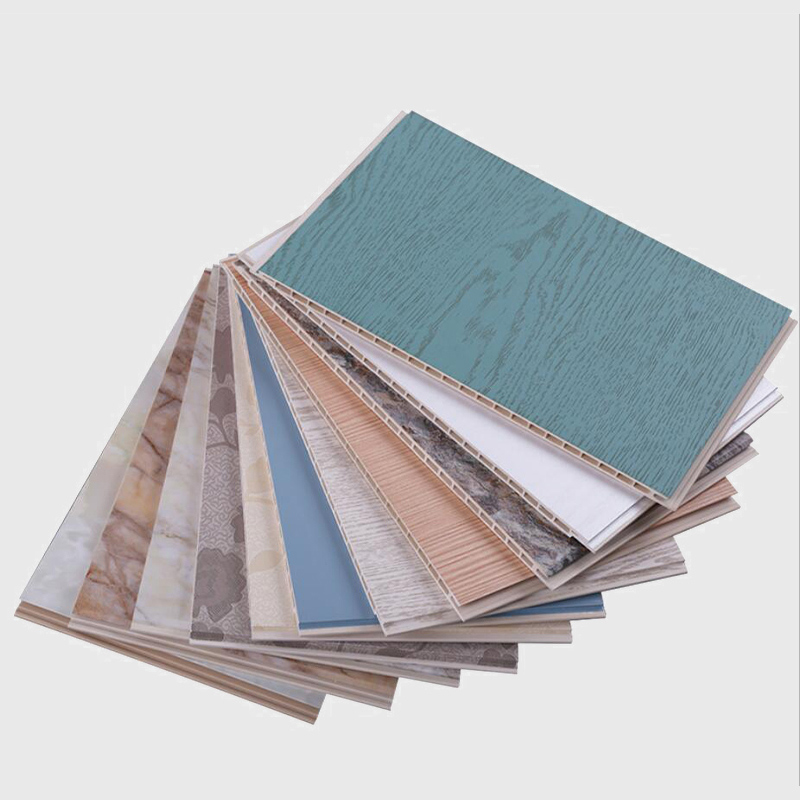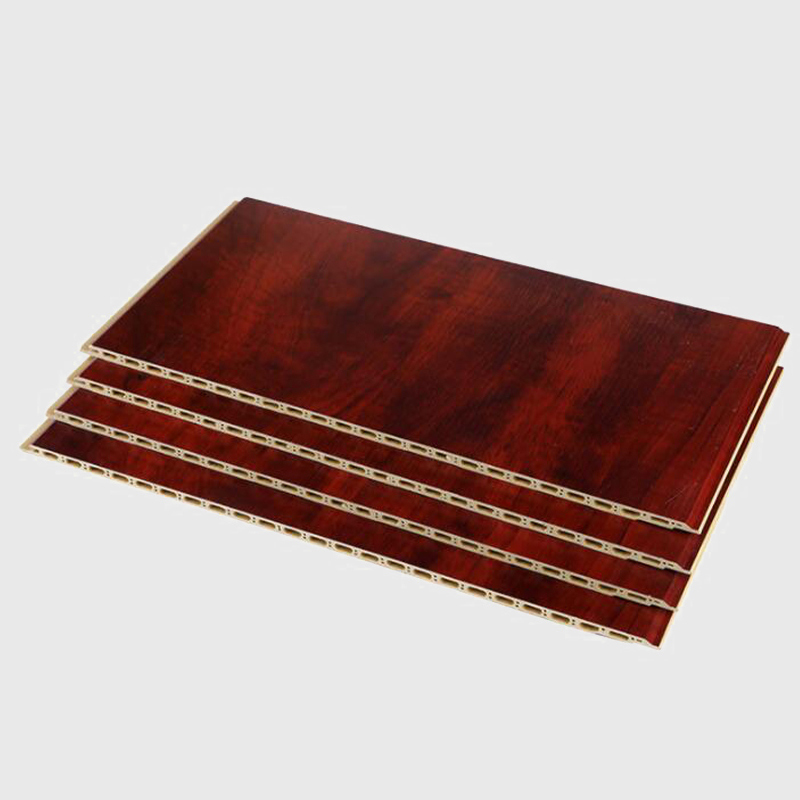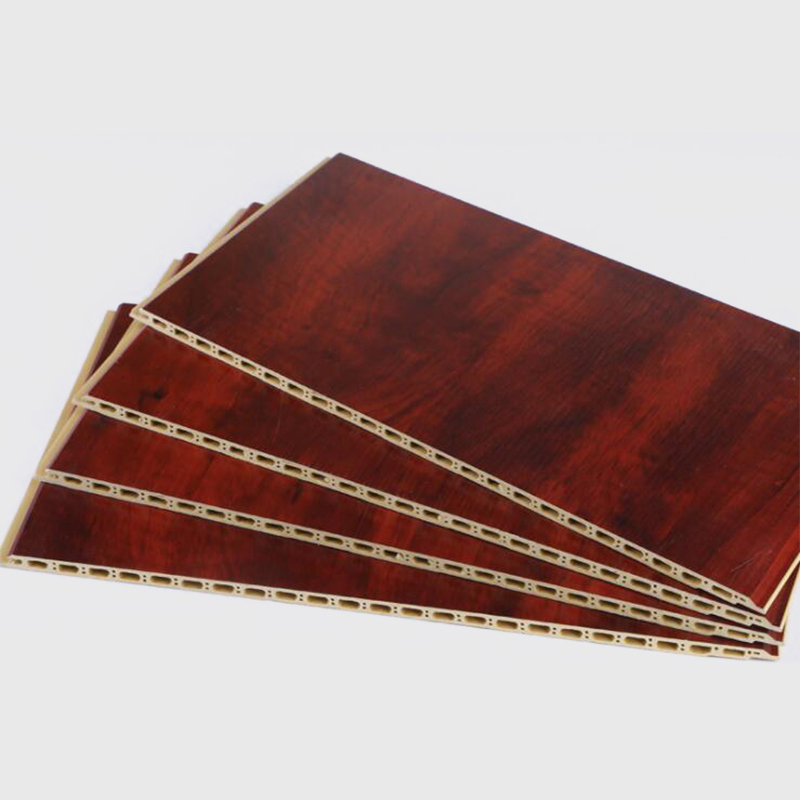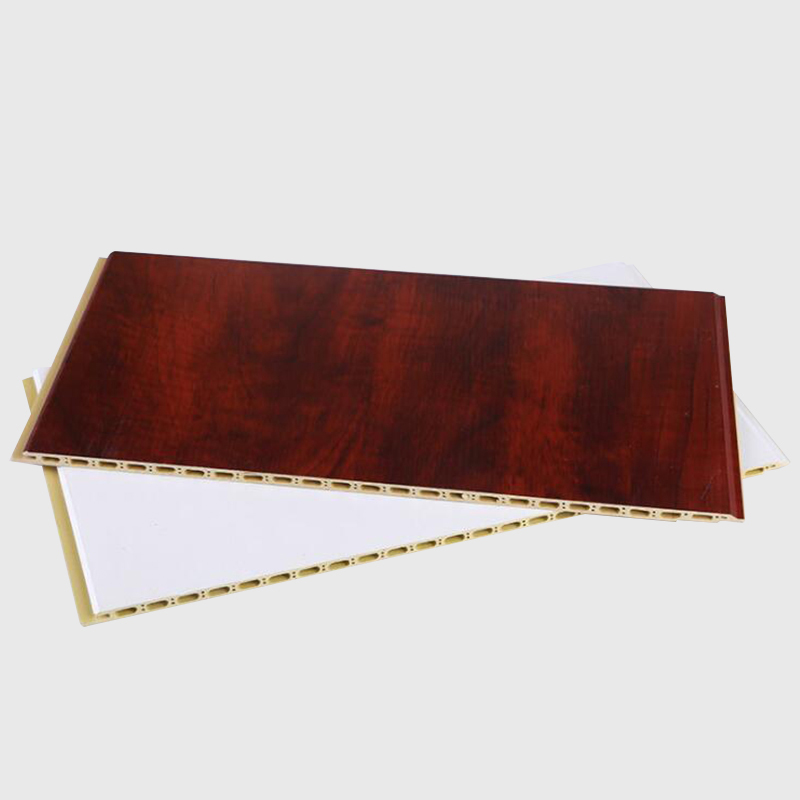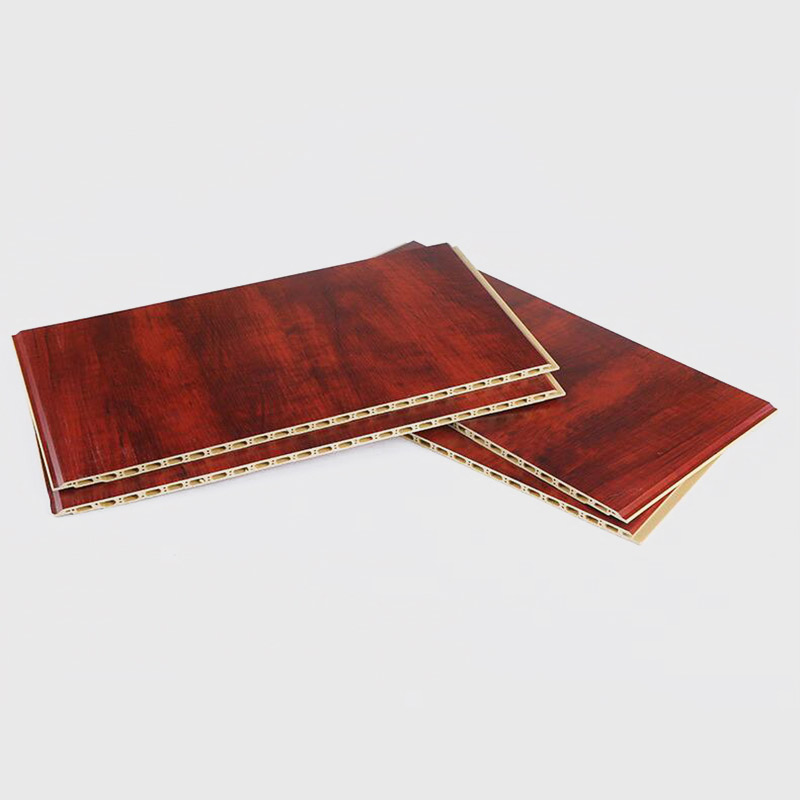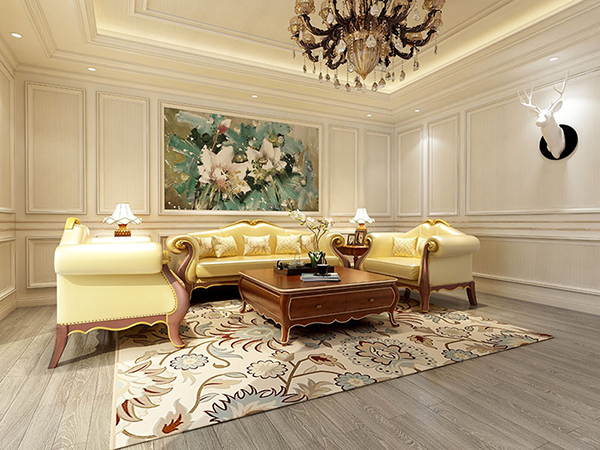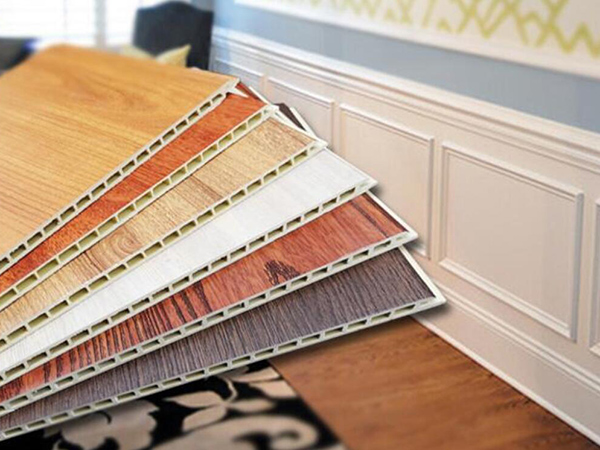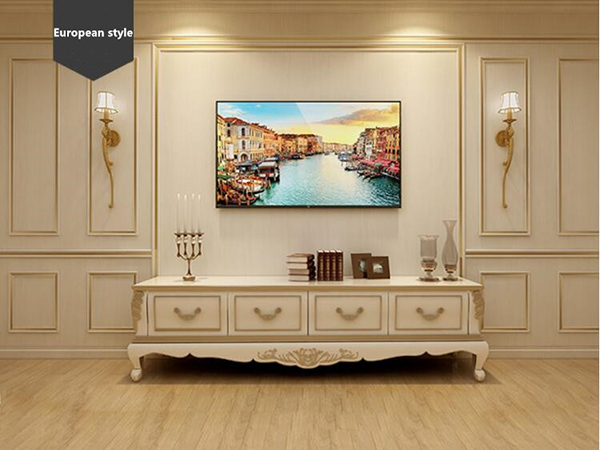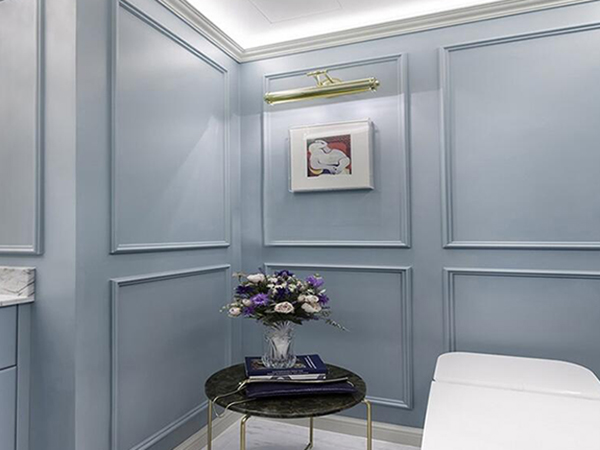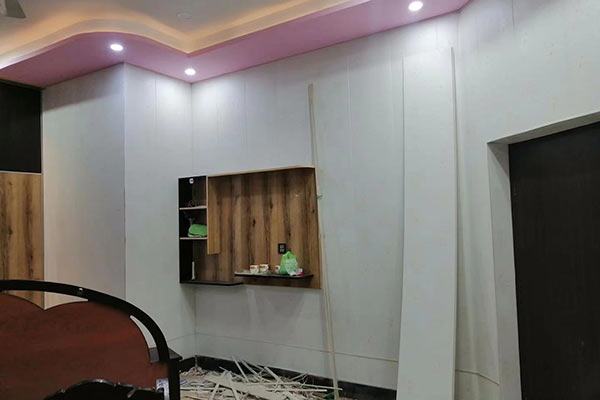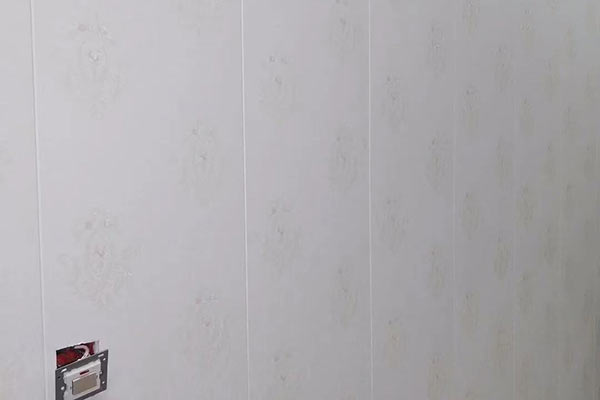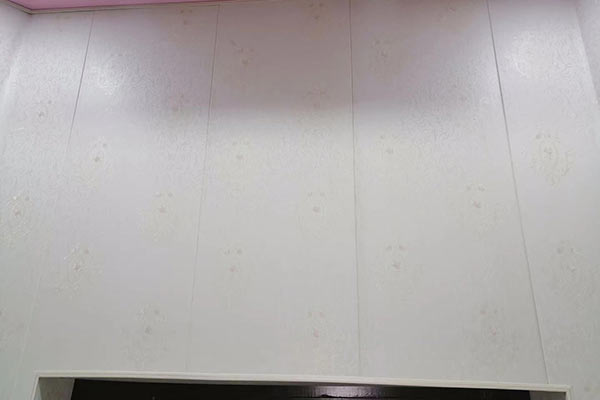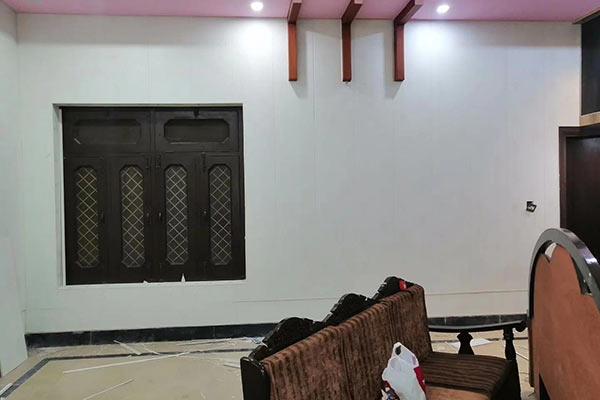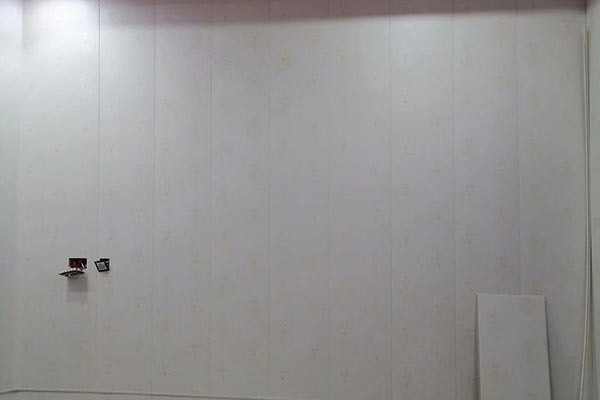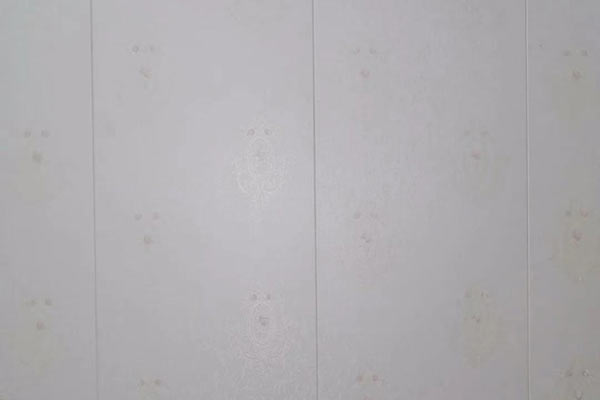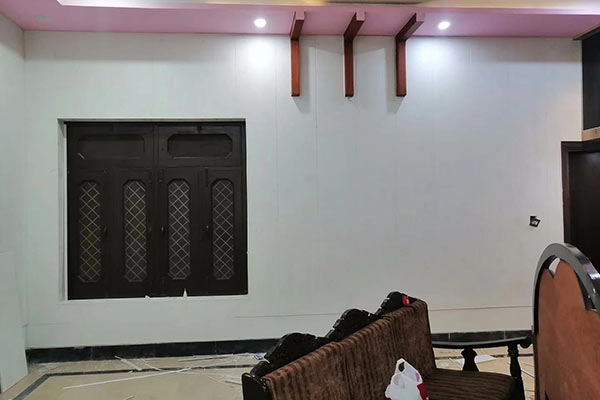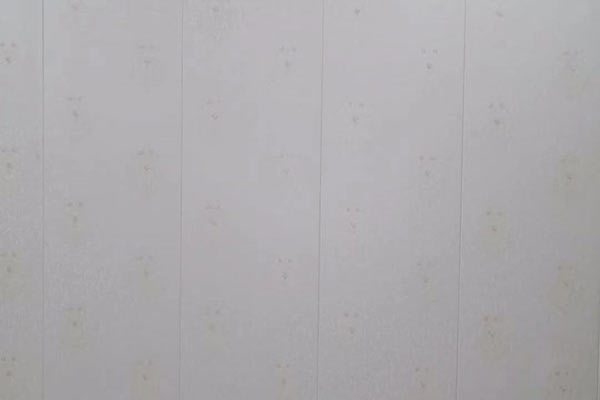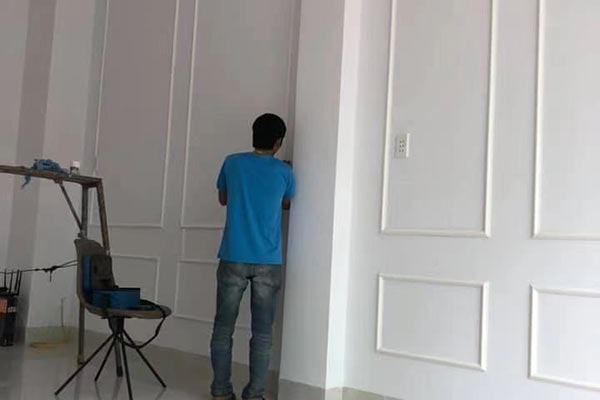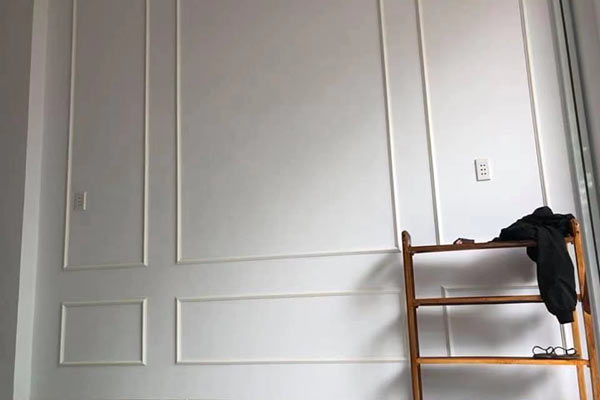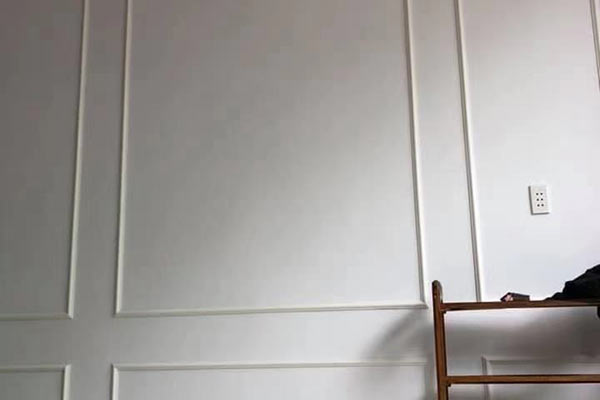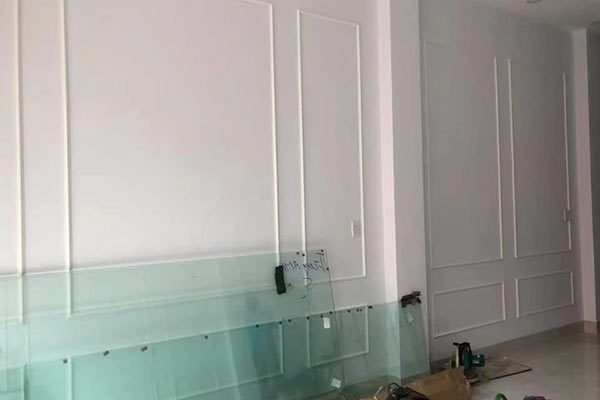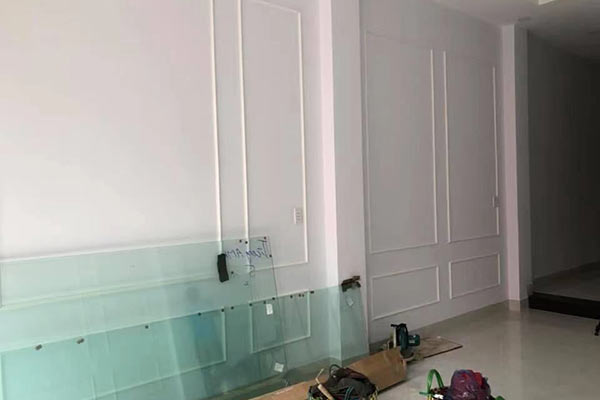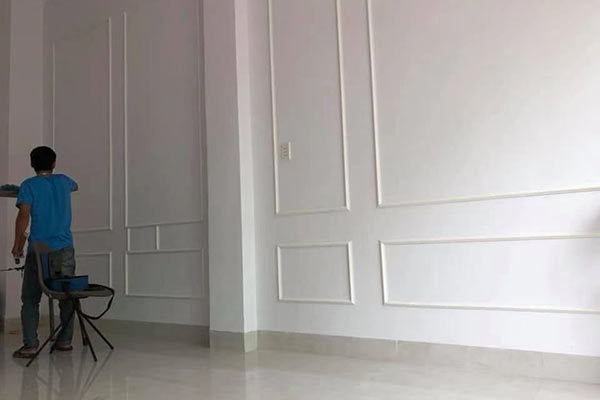 ---
---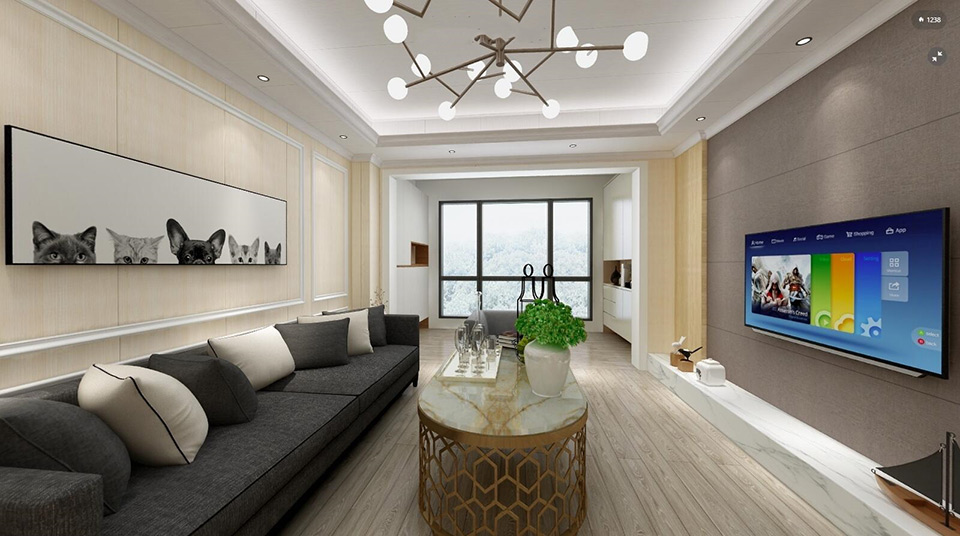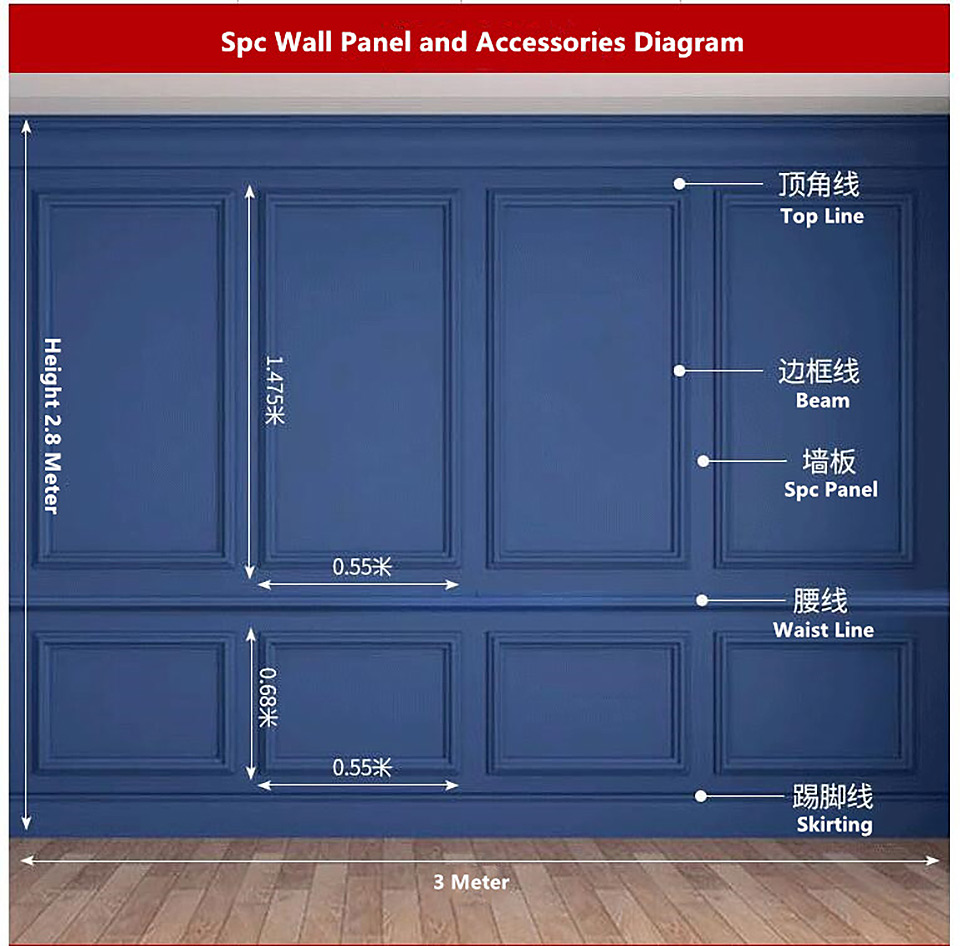 Wall Panel Installation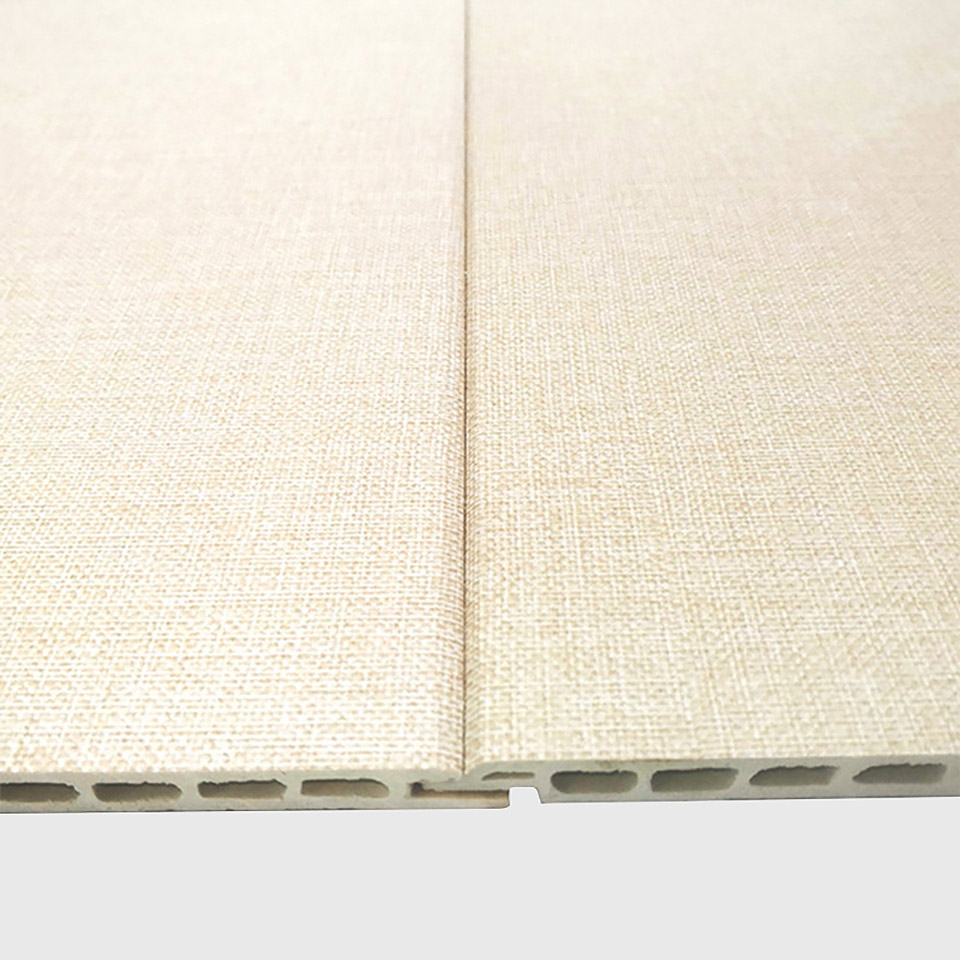 Way 1: Nail the wall panel directly to the wall through the metal cllip
Way 2: Install the keel on the wall first, and directly nail the wall panel to the keel through the metal clip
Way 3: Nail the wall panel to the wall directly with an air nail gun

Wall Panel Accessories Design and Installation
Installation tips:
Fix the Pvc Buckle on the wall first, then snap the accessories into the pvc Buckle
| | |
| --- | --- |
| Characteristic | Test Specification and Result |
| Squareness | ASTM F2055 – Passes – 0.020 in. max |
| Size and Tolerance | ASTM F2055 – Passes – +0.015 in per linear foot |
| Thickness | ASTM F386 – Passes – Nominal +0.006 in. |
| Flexibility | ASTM F137 – Passes – ≤1.1 in., no cracks or breaks |
| Dimensional Stability | ASTM F2199 – Passes – ≤ 0.025 in. per linear foot |
| Heavy Metal Presence / Absence | EN 71-3 C — Meets Spec​. ​(Lead, Antimony, Arsenic, Barium, Cadmium, Chromium, Mercury and Selenium)​. |
| Smoke Generation Resistance | EN ISO 9239-1 (Critical Flux) Results 9.2 |
| Smoke Generation Resistance, Non-Flaming Mode | EN ISO |
| Flammability | ASTM E648- Class 1 Rating |
| Residual Indentation | ASTM F1914 – Passes – Average less than 8% |
| Static Load Limit | ASTM-F-970 Passes 1000psi |
| Requirements for Wear Group pr | EN 660-1 Thickness Loss 0.30<I<0.60 prEN 660-2 Volume Los 7.6<F <15.0 |
| Slip Resistance | ASTM D2047 – Passes – > 0.6 Wet, 0.6 Dry |
| Resistance to Light | ASTM F1515 – Passes – ∧E ≤ 9 |
| Resistance to Heat | ASTM F1514 – Passes – ∧E ≤ 9 |
| Electrical Behavior (ESD) | EN 1815: 1997 2,0 kV when tested at 23 C+1 C |
| Underfloor Heating | Suitable for installing over under floor heating​. |
| Curling After Exposure to Heat | EN 434 < 1.8mm pass |
| Recycled Vinyl Content | Approximately 40% |
| Recyclability | Can be recycled |
| Product Warranty | 10-Year Commercial & 15-Year Residential |
| Floorscore Certified | Certificate Provided Upon Request |
Write your message here and send it to us
RELATED PRODUCTS