Product Detail
Color Display
Installation
Specifications
Product Tags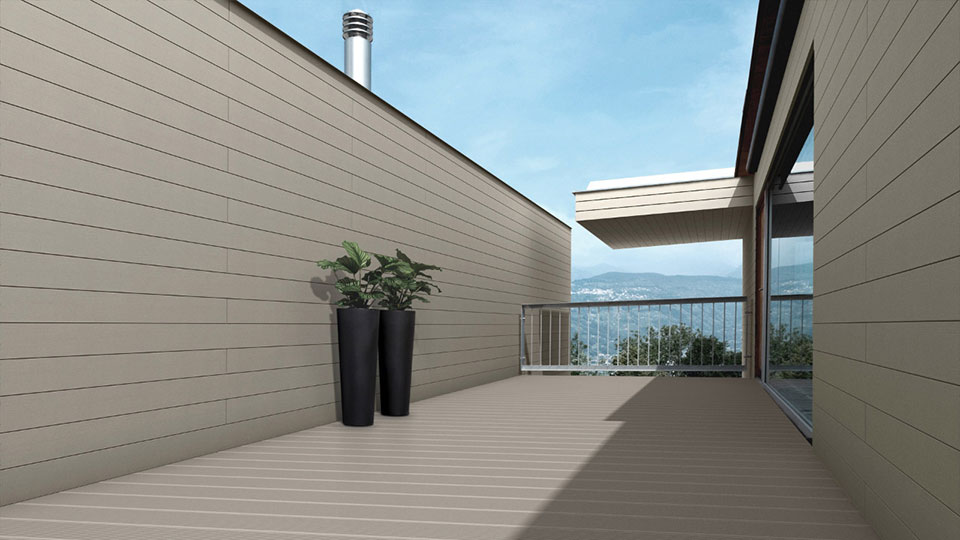 What is difference between Co-Extrusion and Common Extrusion Wpc Wallpanel?
1. Advanced co-extrusion technology
With advanced surface treatment technology, the surface has a stronger sense of solid wood. The perfect second-generation extruded protective layer will completely solve the problems in Common Extrusion, such as: degradation, chalking, fading, mildew, stains, and cracking.
2. Excellent qulity performance
1. Anti-penetration
√The surface is covered with advanced engineering plastics
√360-degree full cladding sheet
√Extremely low water absorption, <0.2%
√ Wine, coffee, sauce, valuable oil cannot penetrate into the board
2. No fading
Compared with the common extrusion wallboard the unique surface coating material of the second generation of co-extruded plastic wood is added with anti-UV ingredients, and the color of the board is more durable. The 3500-hour UV test shows that the color fastness of co-extruded wood is about 3.8, which is lower than the color change that can be recognized by the naked eye.
3. Anti-mold and anti-cracking, longer service life
The advanced surface coating material ensures that no water enters the material, and the product bids farewell to the disturbing problems such as mold and cracking, and obtains a longer life.
4. Scratch resistant
The surface of the product uses technically advanced engineering plastics to ensure the product's strong scratch resistance
5. Easy to clean, low maintenance cost
Thanks to the product surface coating and advanced anti-permeation technology, the stains attached to the product surface can be easily wiped off, making cleaning and maintenance easier. Say goodbye to painting and waxing regularly, saving time and money.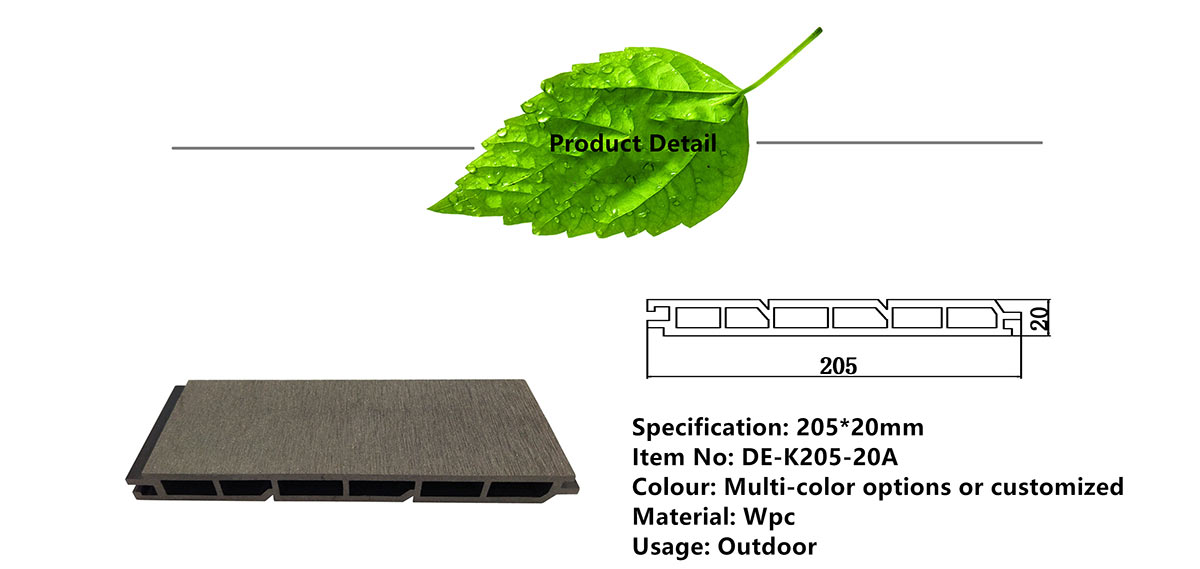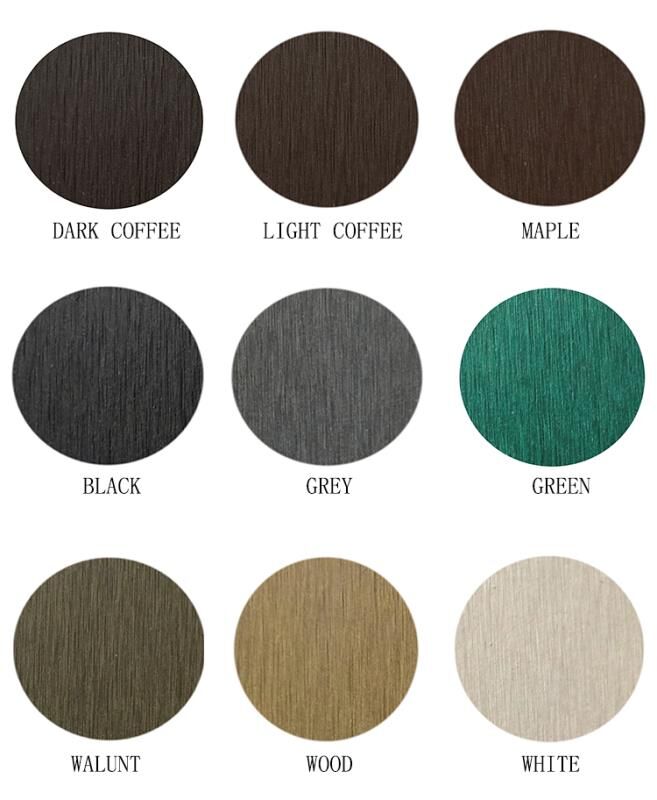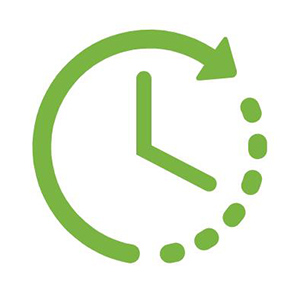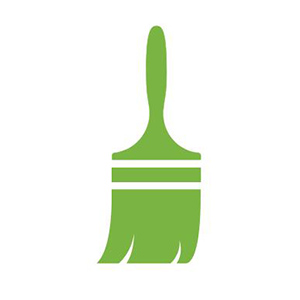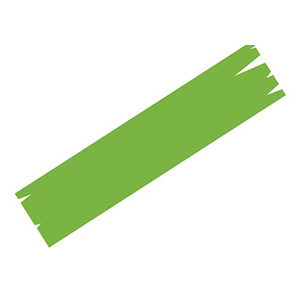 No Warping or Splintering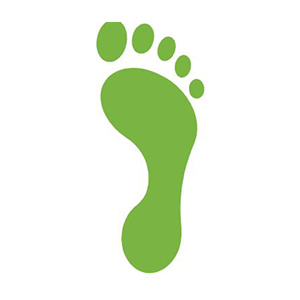 Slip-resistant walking surfaces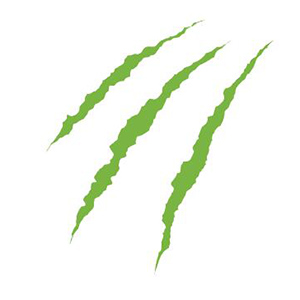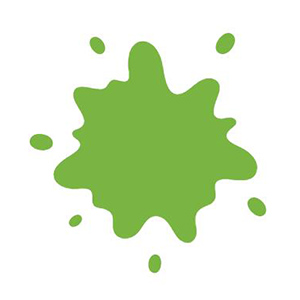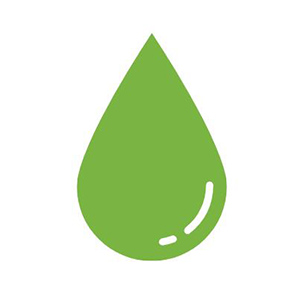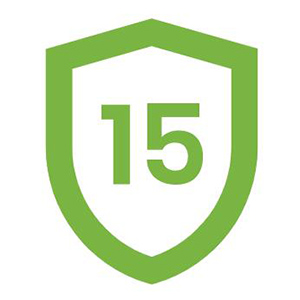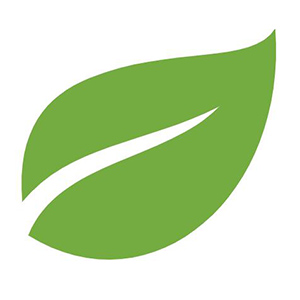 95% recycled wood and plastic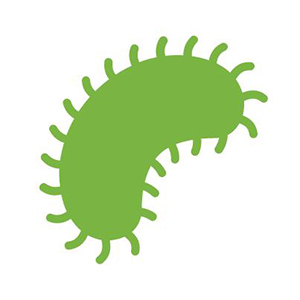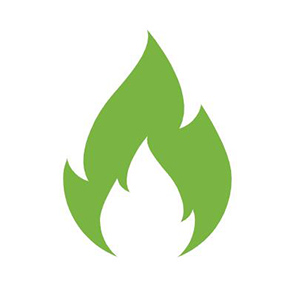 | | |
| --- | --- |
| Brand | DEGE |
| Name | Wpc Wallpanel |
| Item | Common Extrusion |
| Standard size |  2900*205*20mm |
| WPC component | 30% HDPE+60% wood fiber + 10% additives |
| Accessories | Patented clip-easy system |
| Delivery time | About 20-25 days for one 20'ft container |
| Payment | 30% deposited, the rest should be paid before deliver |
| Maintenance | Free maintenance |
| Recycling | 100% recyclable |
| Package | Pallet or bulk packing |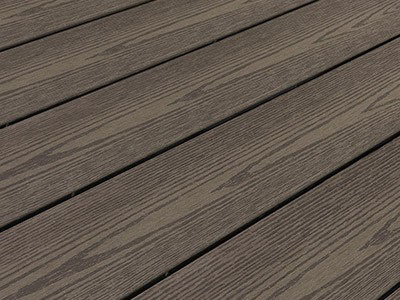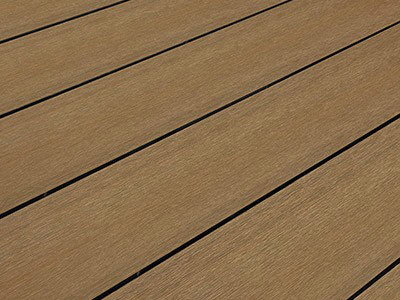 Wpc Wall Panel Production Process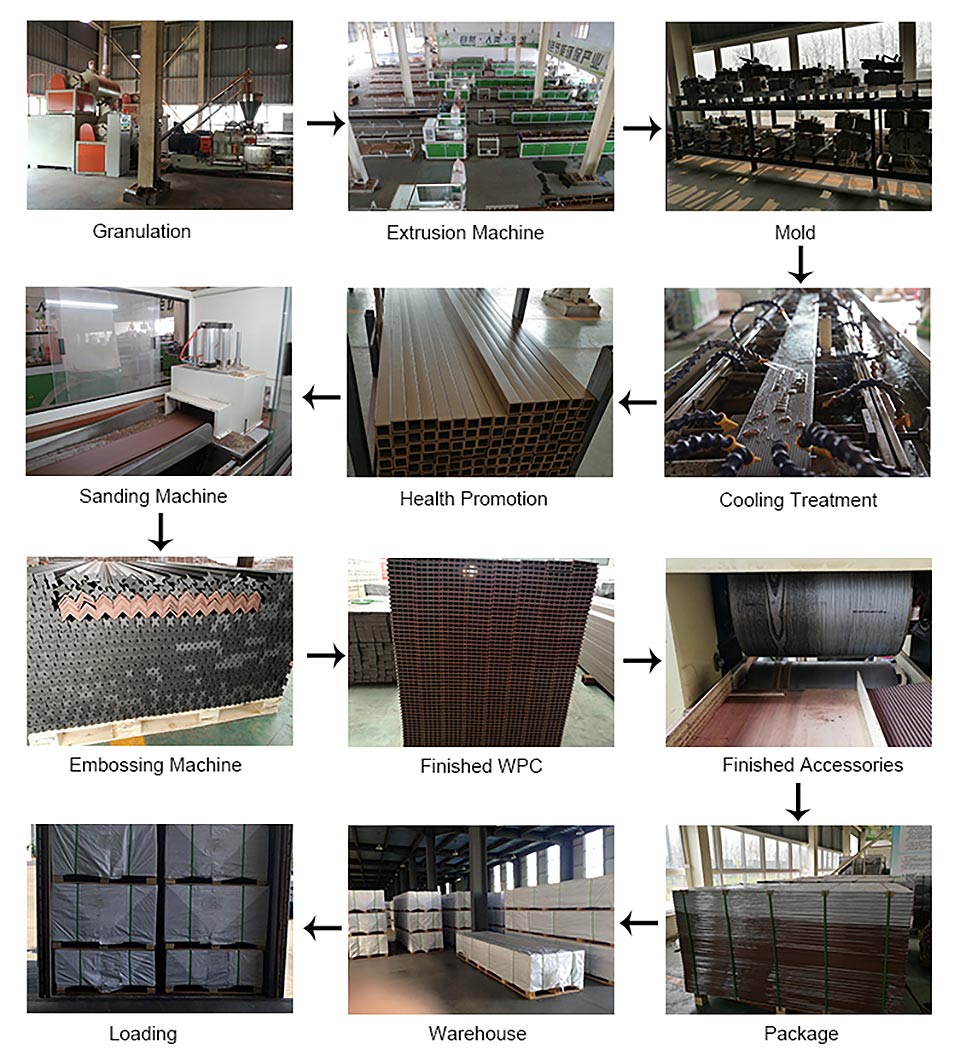 Wpc Wallpanel Package and Loading Detail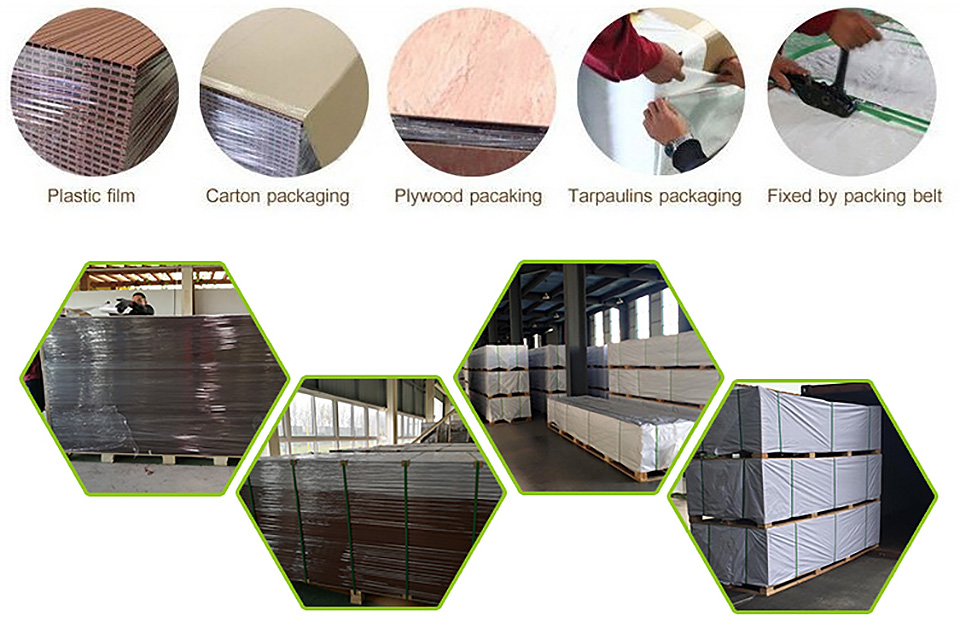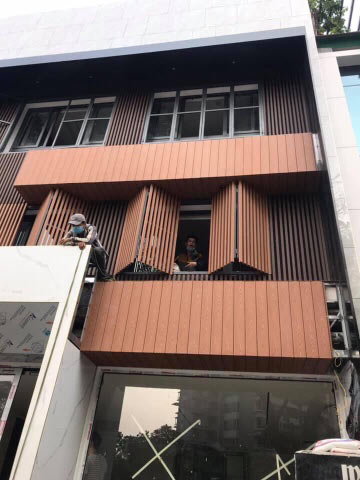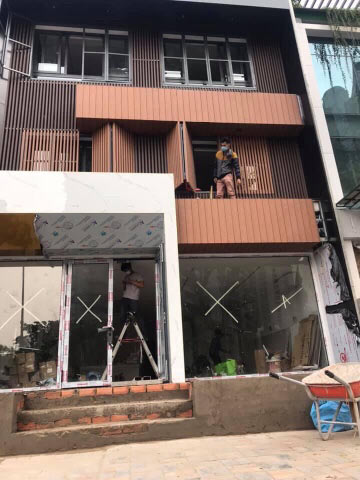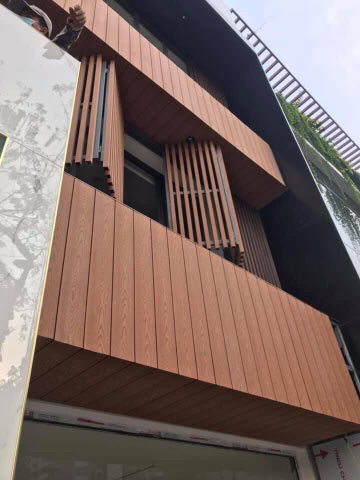 ---
Previous:
Wpc Wall Panels Cladding
---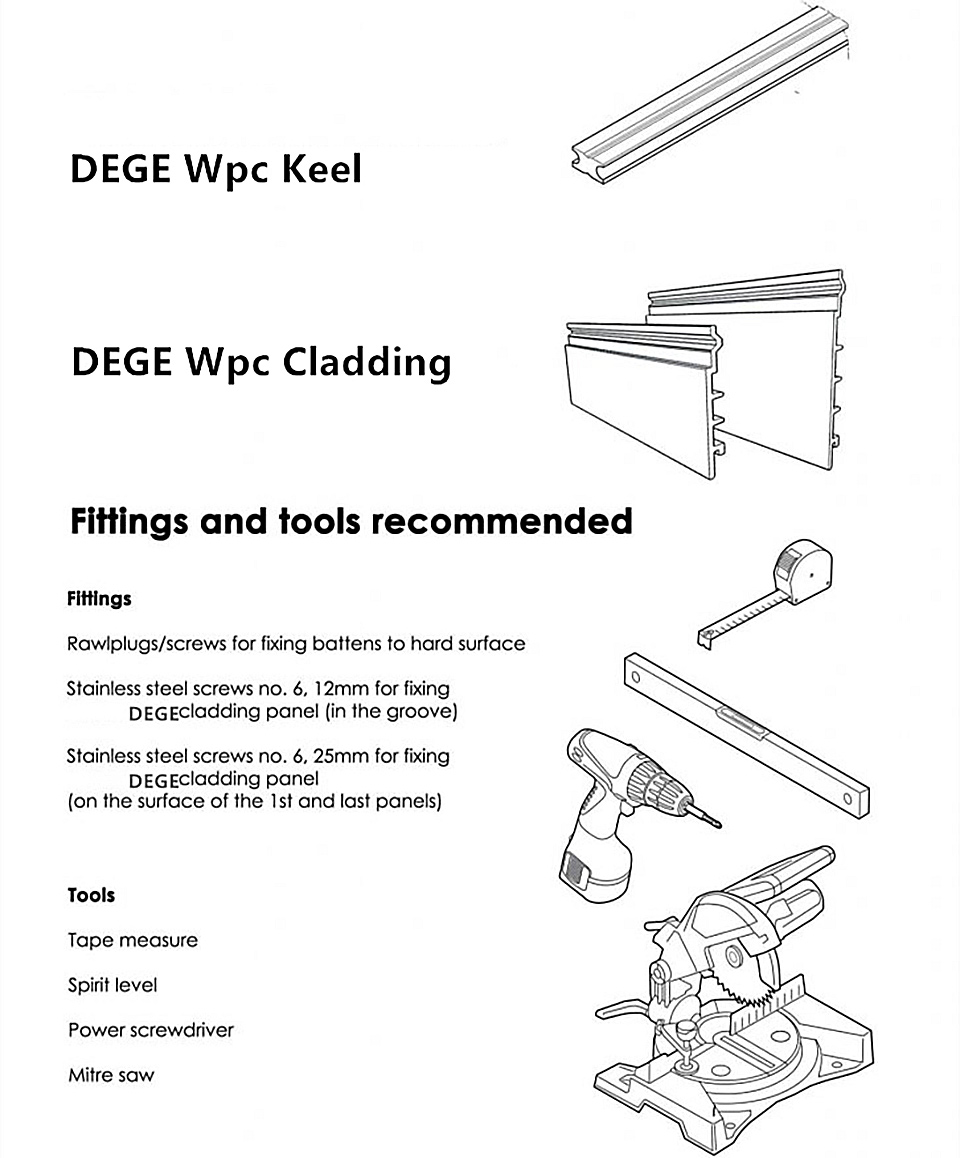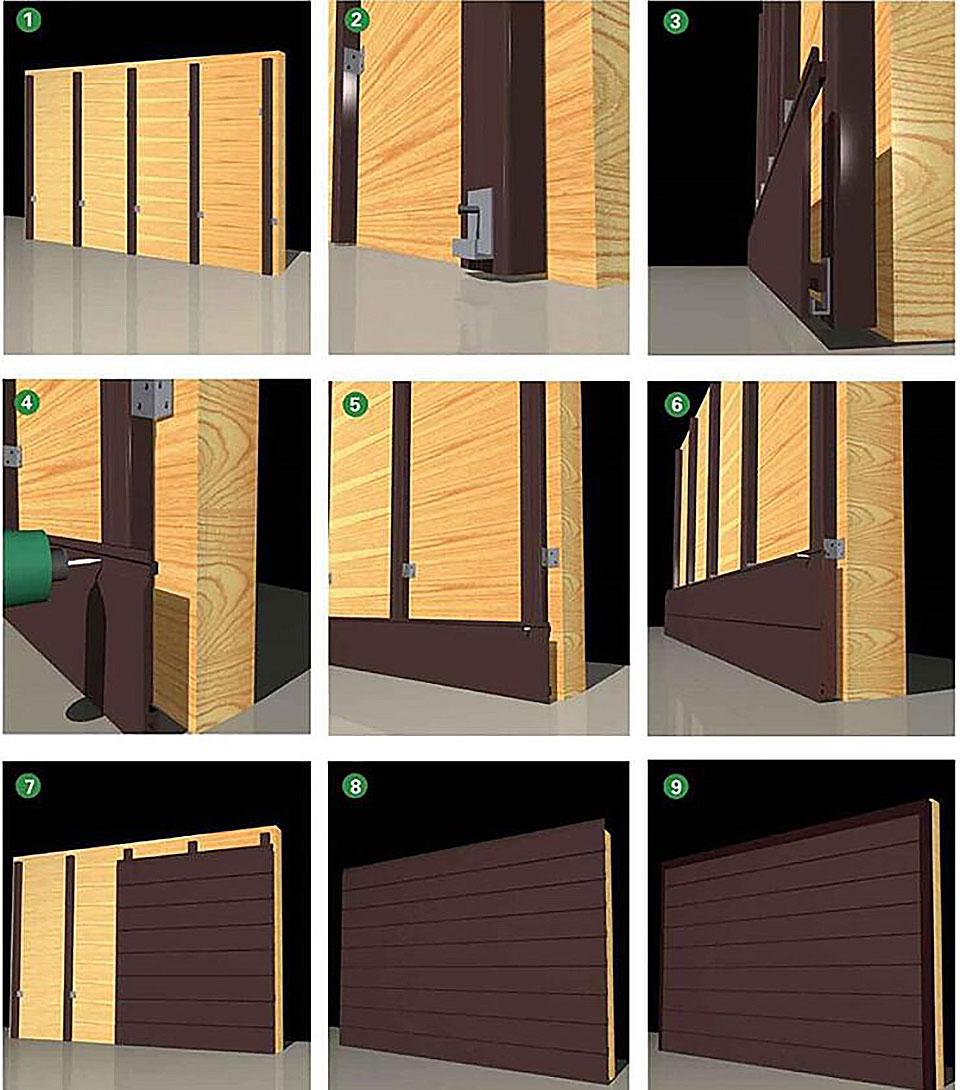 1. Install the keel first
2. Metal buckle installed at the bottom of the keel
3. The bottom wall panel is stuck on the metal buckle
4. Fix the wall panel to the keel with nails
5. The whole wall board needs nails to be fixed on the keel
6. Insert the second wallboard into the first wallboard, and repeat steps 4 and 5
7. The first vertical installation
8. The second vertical installation
9. Add edge banding
| | |
| --- | --- |
| Density | 1.35g/m3 (Standard: ASTM D792-13 Method B) |
| Tensile strength | 23.2 MPa (Standard: ASTM D638-14) |
| Flexural strength | 26.5Mp (Standard: ASTM D790-10) |
| Flexural Modulus | 32.5Mp (Standard: ASTM D790-10) |
| Impact strength | 68J/m (Standard: ASTM D4812-11) |
| Shore hardness | D68 (Standard: ASTM D2240-05) |
| Water absorption | 0.65%(Standard: ASTM D570-98) |
| Thermal expansion | 42.12 x10-6 (Standard: ASTM D696 – 08) |
| Slip resistant | R11 (Standard: DIN 51130:2014) |
Write your message here and send it to us
RELATED PRODUCTS