Product Detail
Color Display
Installation and Accessories
TECHNICAL SPECIFICATIONS
Product Tags
What is decorative acoustic wall panels ?
Acoustic Wall Panels are an ideal sound-absorbing decorative material. It has the advantages of sound absorption, environmental protection, flame retardant, heat insulation, heat preservation, moisture resistance, mildew resistance, easy dust removal, easy cutting, parquet, simple construction, good stability, good impact resistance, good independence, and high cost performance. A variety of colors are available to meet the needs of different styles and levels of sound-absorbing decoration.
Classified by material:
①Wood
Wooden sound-absorbing panels are exquisitely processed according to the principles of acoustics, and are composed of veneers, core materials and sound-absorbing thin felts. There are two types of wood sound-absorbing panels: split-slot wood sound-absorbing panels and perforated wood sound-absorbing panels.
②Mineral wool
The surface treatment of mineral wool sound-absorbing board has various forms, and the board has a strong decorative effect. The surface treated knurled mineral wool board, commonly known as "caterpillar", is covered with holes of different depths, shapes and diameters.
③Fabric
Fabric sound-absorbing board—the core material is centrifugal glass wool. Centrifugal glass wool, as a long-term and widely used acoustic material all over the world, has been proven to have excellent sound absorption properties.
④WPC
WPC sound-absorbing panel is a revolutionary new type of environmentally friendly material. It is the most mature product of wood substitution technology in the world. It does not require any surface treatment. It is made by polymerizing a small amount of polymer materials and a large amount of wood powder through patented technology. Through the recycling of wood, the comprehensive utilization rate of wood is greatly improved, and there is no pollution in the production process. At the same time, it also solves the problem of recycling of waste resources in the plastics and wood industries, which is very in line with the energy conservation advocated by the state to establish a conservation-oriented society The major policy of reducing emissions.
Advantage:
(1) Large board surface and high flatness
(2) The board has high strength and light weight
(3) Good sound absorption, fireproof and waterproof
(4) Easy to install, each board can be disassembled and replaced separately
(5) The size, shape, surface treatment and color can be customized according to customer needs to meet the individual needs of customers
Where are the products mainly used:
Used in grand theaters, concert halls, movie theaters, recording studios, studios, monitoring rooms, conference rooms, gymnasiums, exhibition halls, dance halls, KTV rooms, family movie hall factories, silent rooms, courts, lecture halls, interrogation rooms, etc. Sound-absorbing
Interior Wall Panel is one kind It is a wall decoration material, the main material is wood-plastic material  (wpc), a new environmentally friendly material. wood color, cloth pattern, stone colors are available for choose, and it has the advantages of waterproof, termite, silent, easy install, etc. Widely used in home improvement and commercial places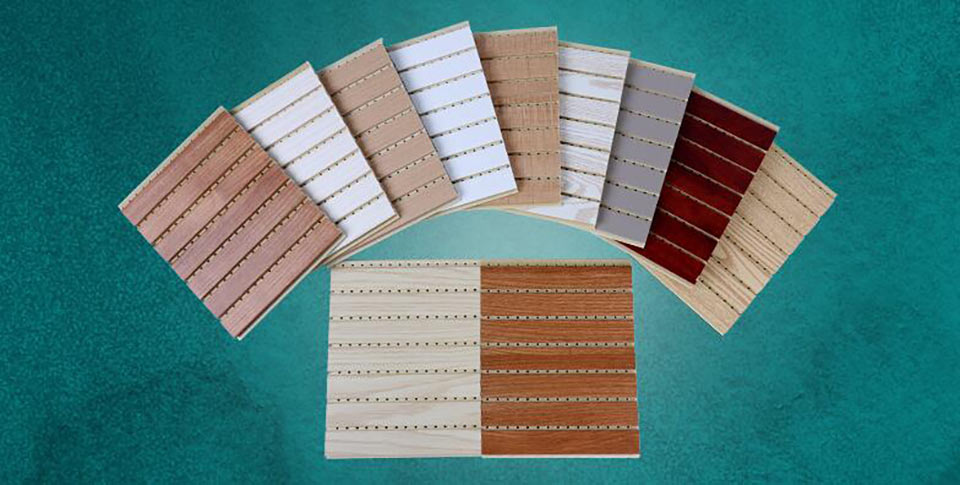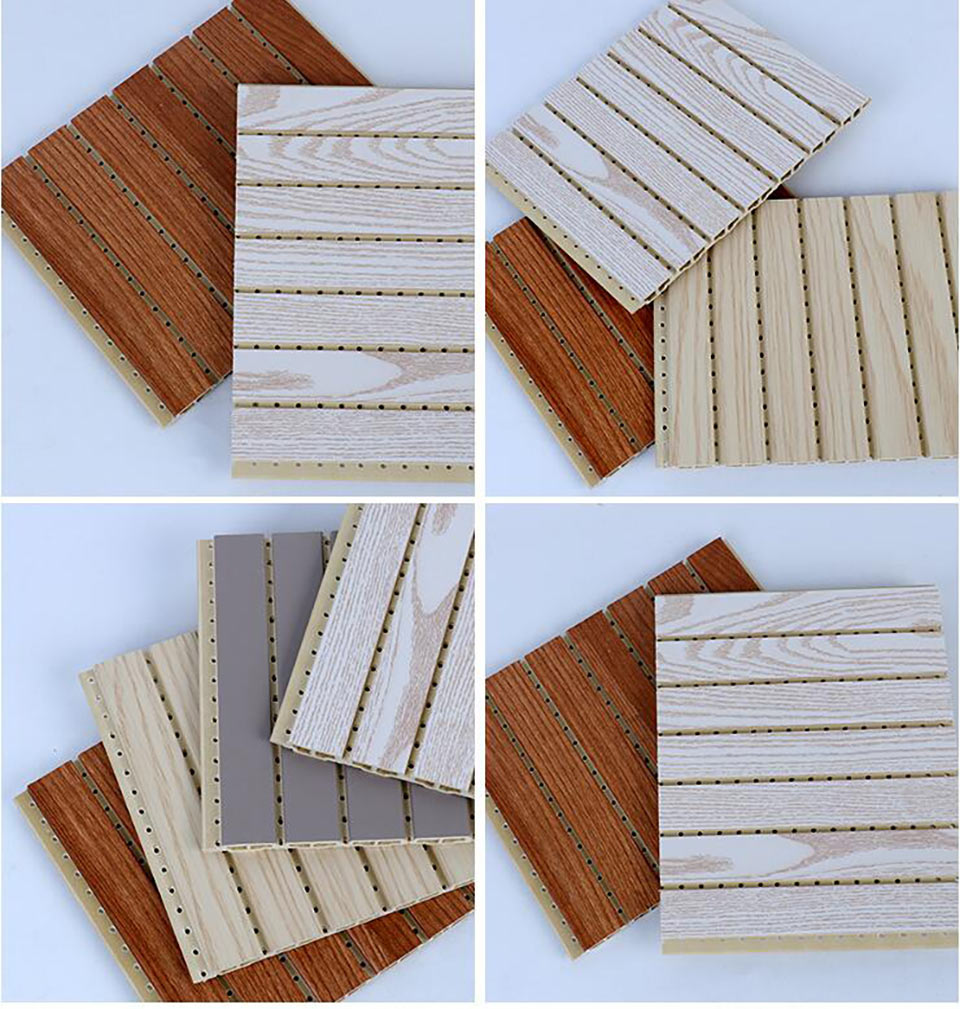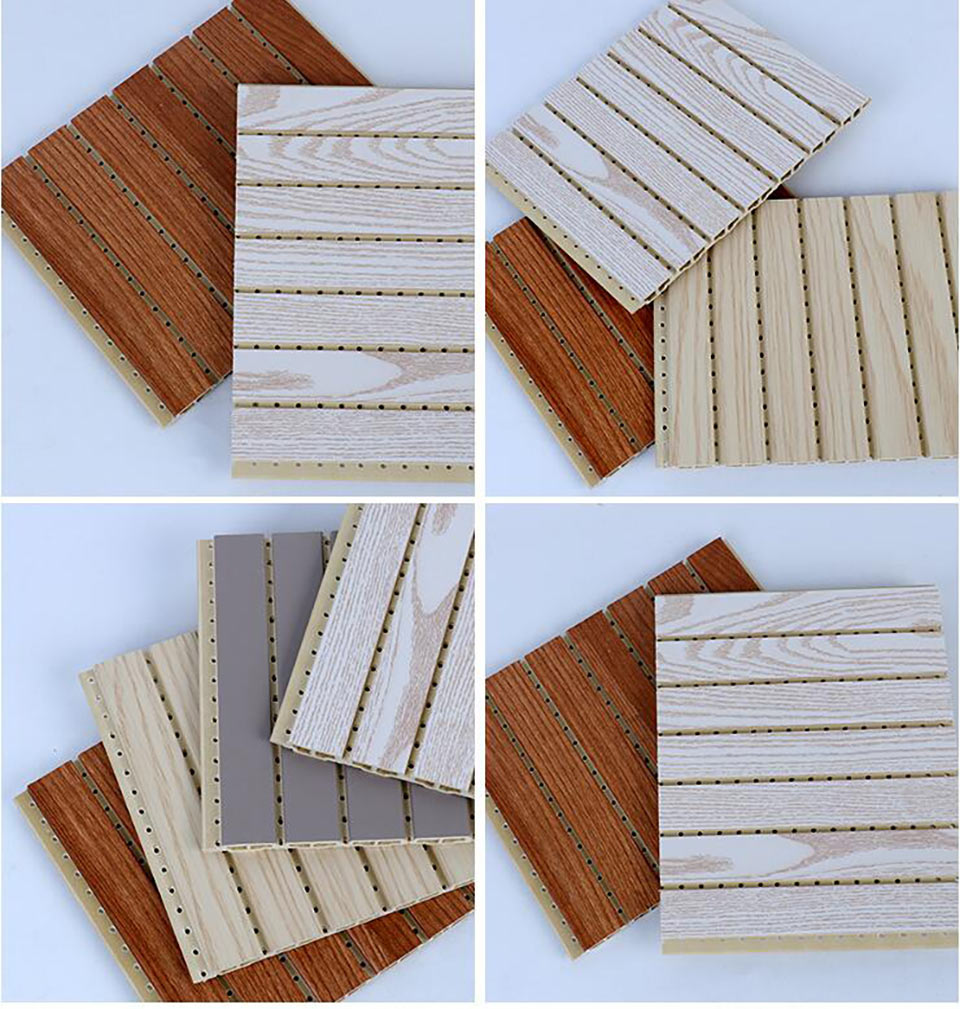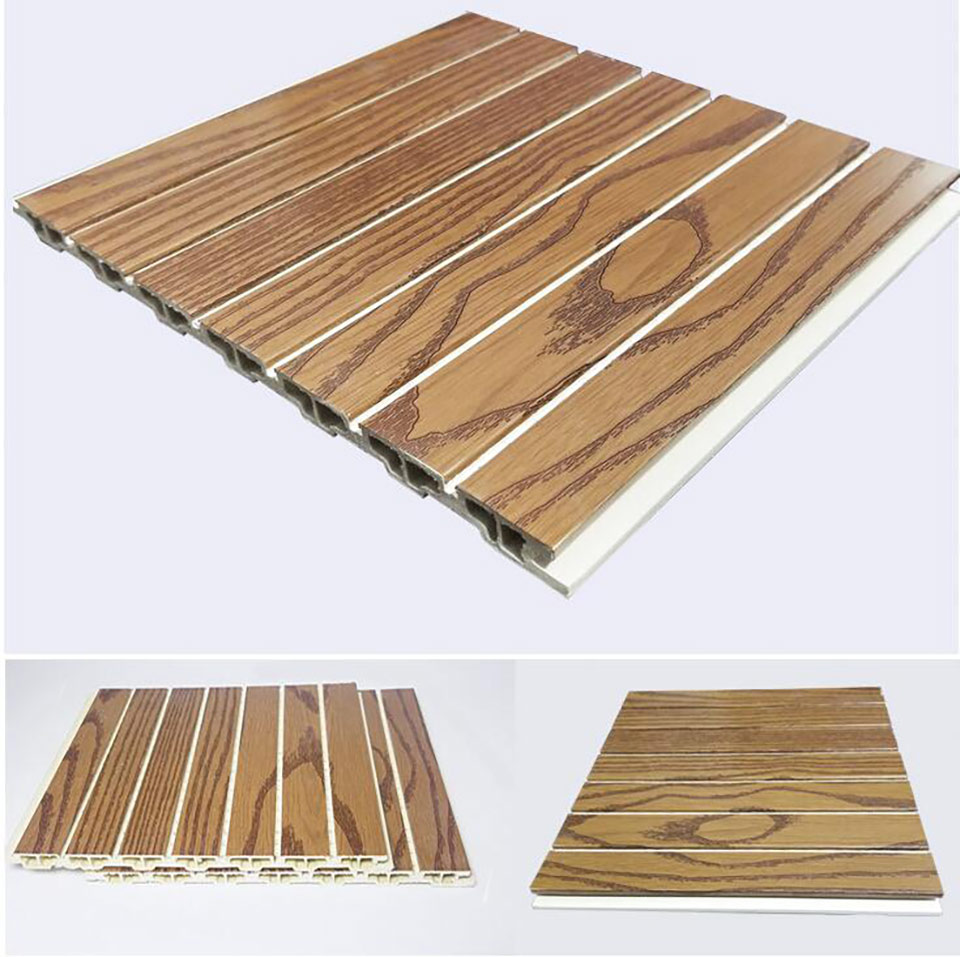 Product name
Indoor Wpc Wall
Model
 Sound-absorbing Wall Panels
Size
 2900*210*12mm
Surface
Pvc Film Laminated
Material
WPC: Wood Pvc Composite.                                         A mix of wood flour and poly ethylene with the addition of certain additives
Color
Oak,Gold, Mahogany, Teak, Cedar, Red , Classic grey, Black walnut
Minimum order
Full 20ft Container , 500 meters per Color
Package
Standard canton
Water absorption
Less than 1%
Flame- retardant level
Level B
Payment term
30%T/T in advance,remainder 70% paid before shipment
Delivery period
Within 30 days
Remark
The color and the size can be changed according to your request
Application

Advantage

Hotels, commercial buildings, hospital, schools, home kitchen, bathroom, interior decoration and so on
1) Dimensional stability, longevity, natural feel
2) Resistance to rot and crack
3) Stable over a wide temperature range, weather-resistant
4) Moisture resistant, low flame spread
5) High impact resistant
6) Outstanding screw and nail retention
7) Environmentally friendly, recyclable
8) Broad range of finished and appearance
9) Easily produced and easily fabricated
10) Contains no toxic chemicals or preservatives
Interior Wall Panel Effect Picture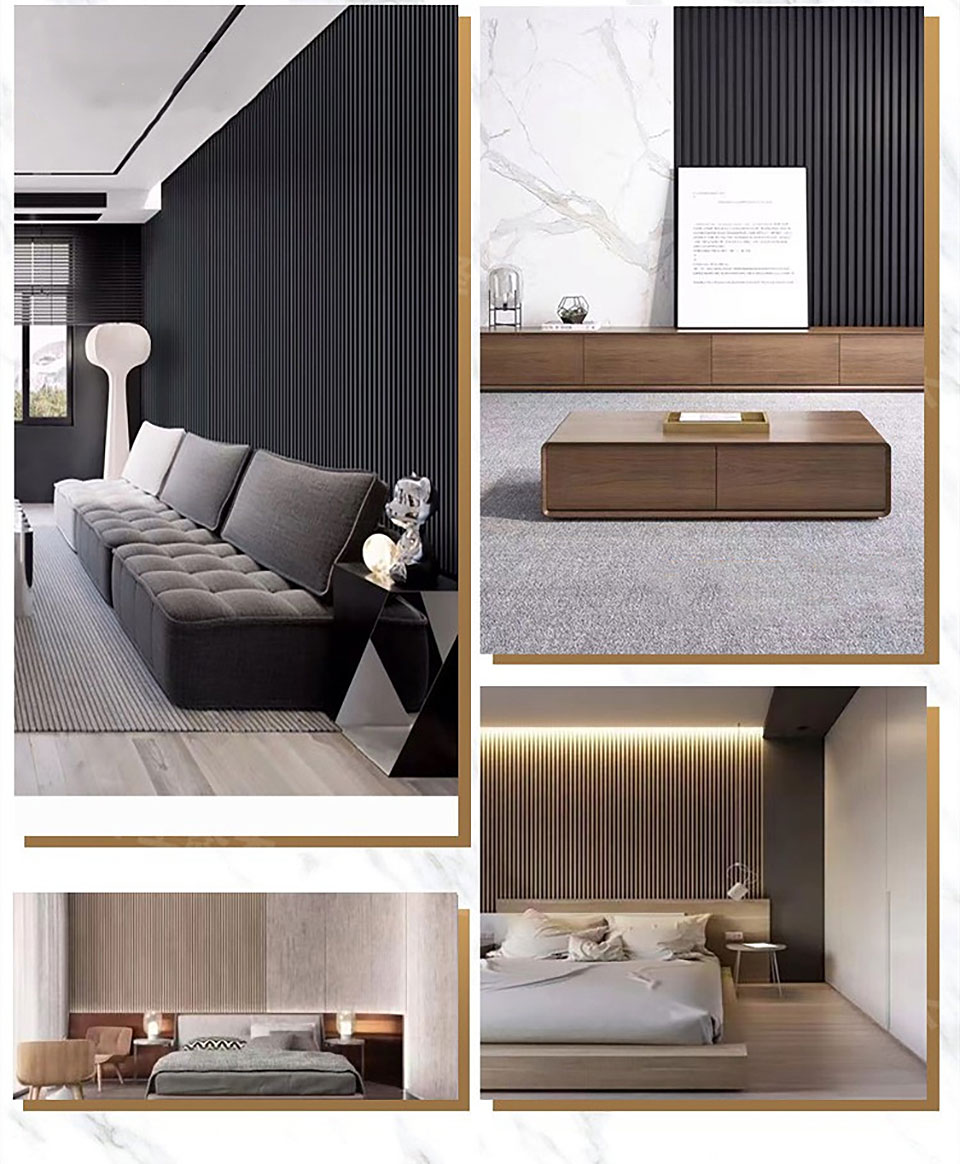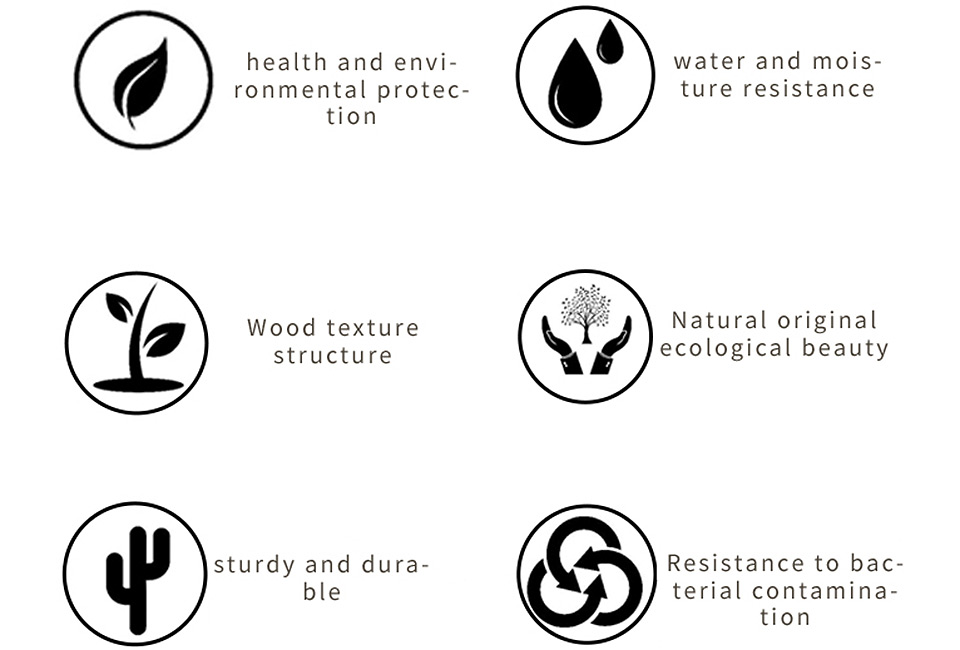 The Advantage of Wall Panel
100% Waterproof indoor wpc wall
Fireprof indoor wpc wall
Scratch resistant indoor wpc wall
100% Waterproof indoor wpc wall
Scratch resistant indoor wpc wall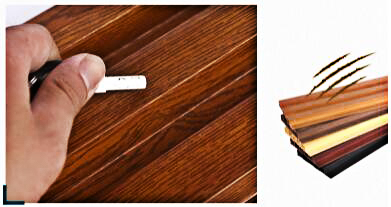 Wpc Wall Panel Production Process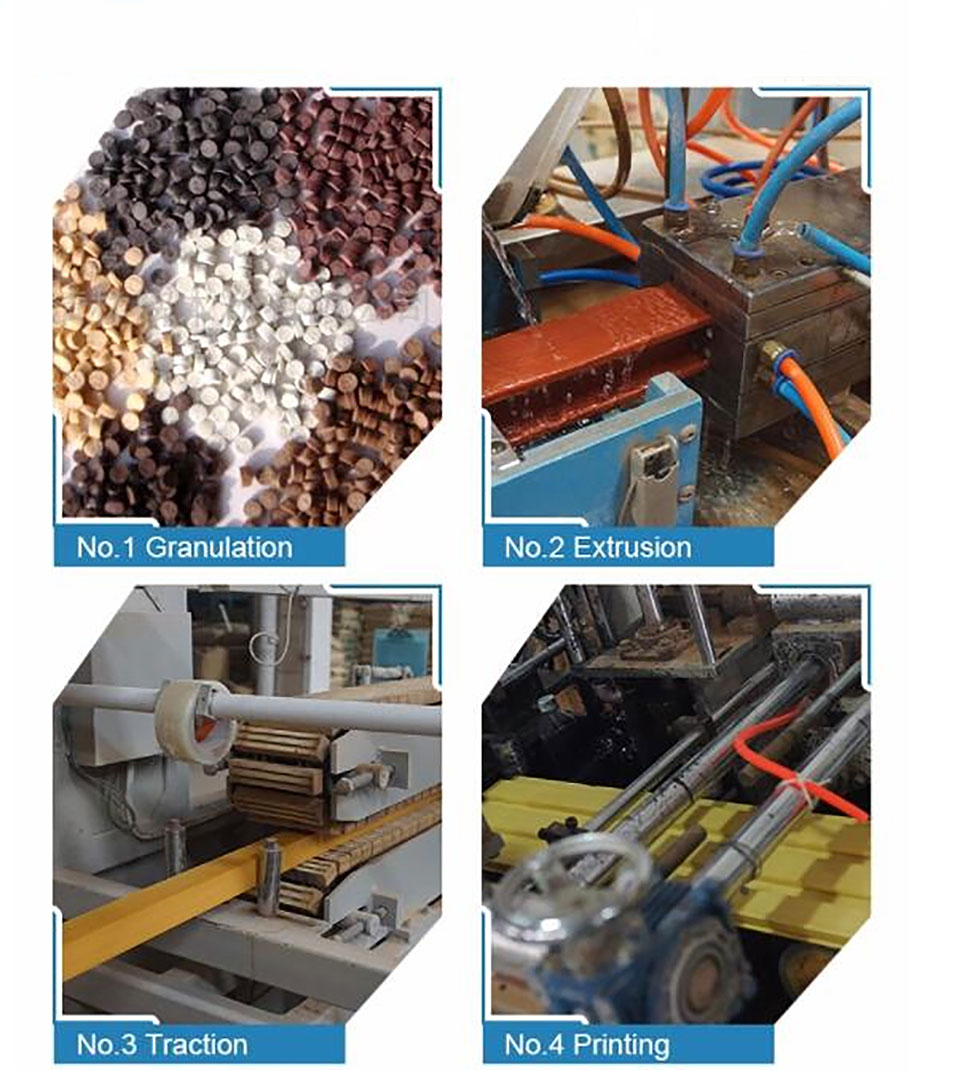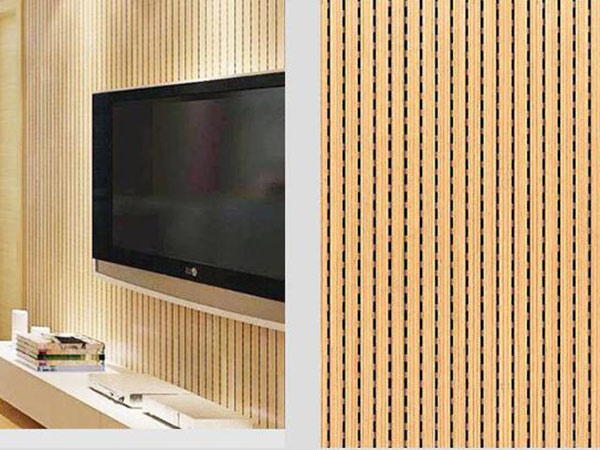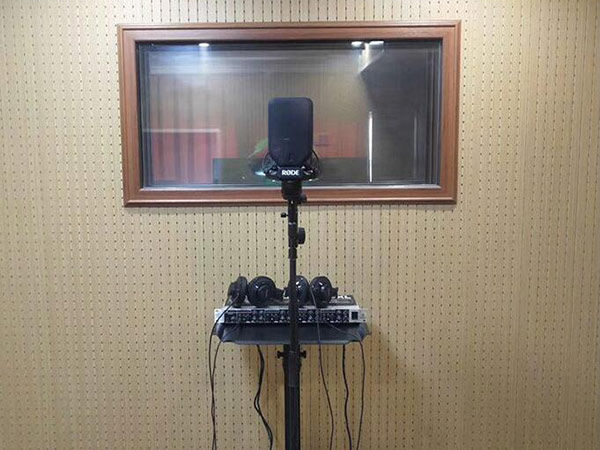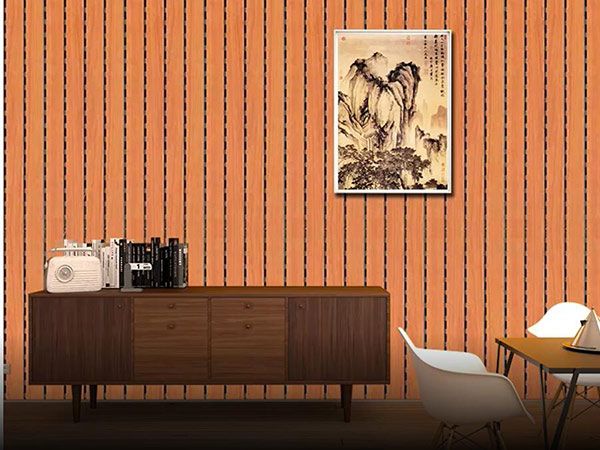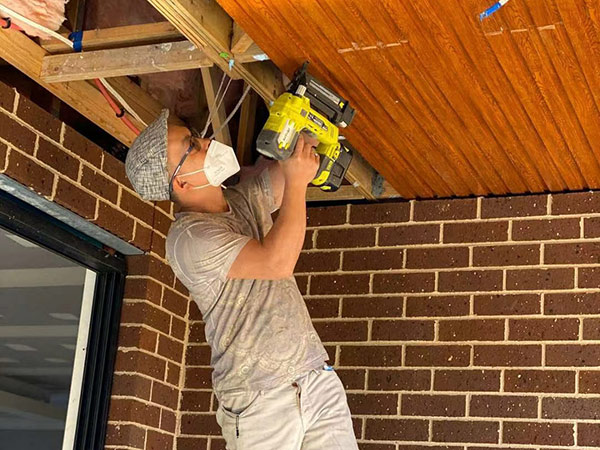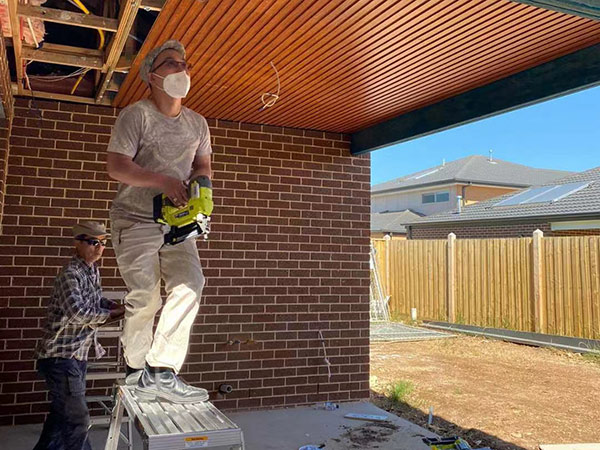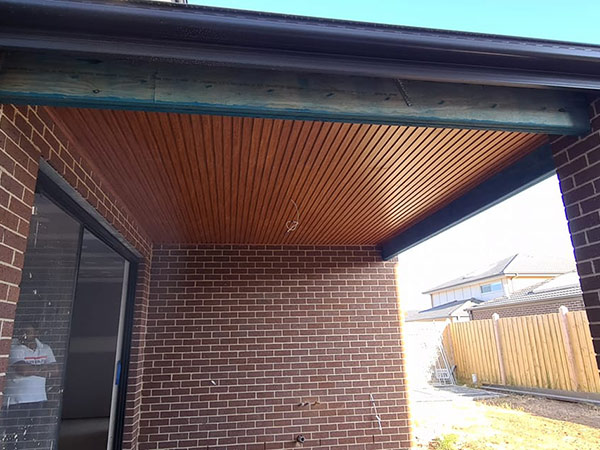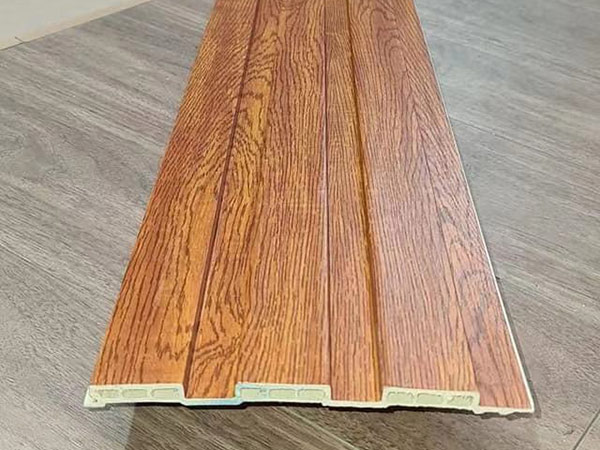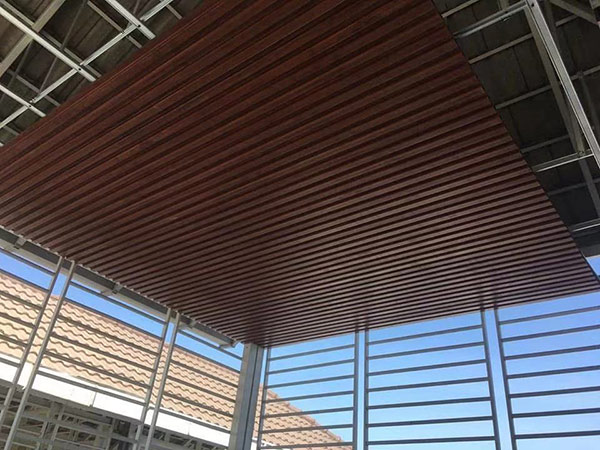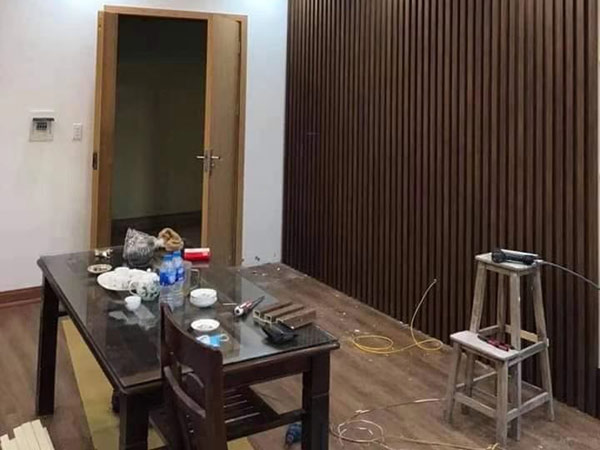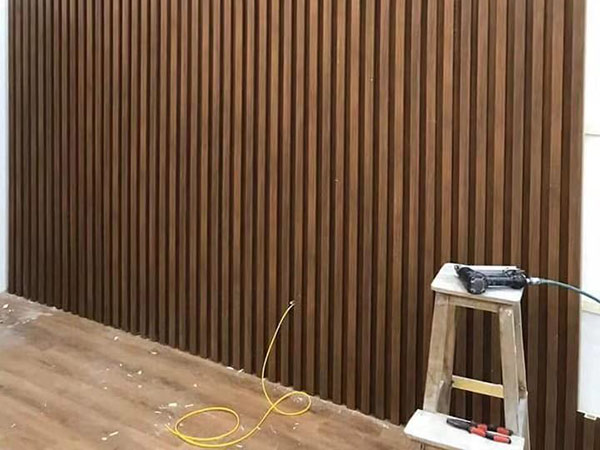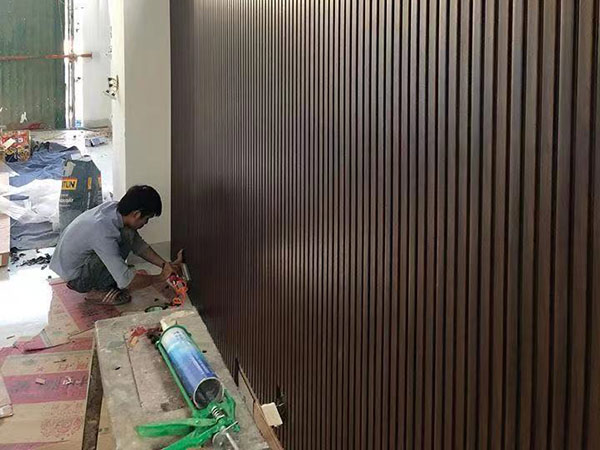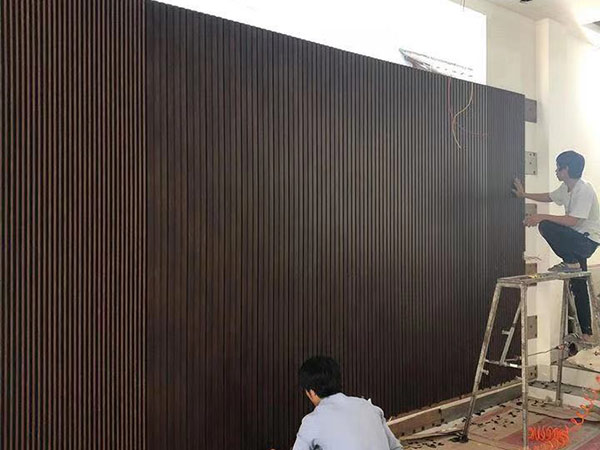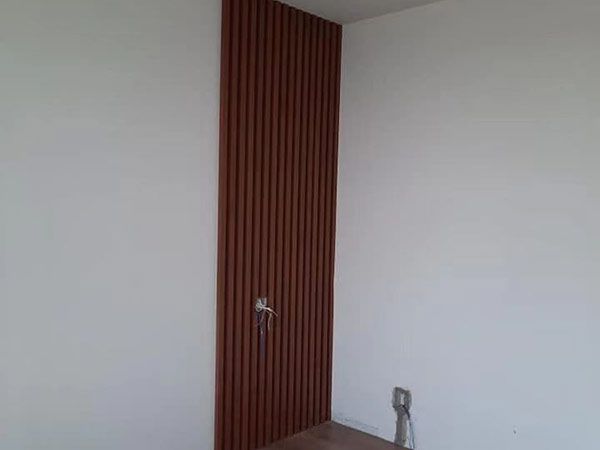 ---
Next:
WPC Pergola
---

Installation
1.Interior Wpc cladding Panel Installation Video tutorial 1:
Directly Use an air nail gun directly to fix the nail on the edge of the wall panel lock to fix the wall
2.Interior Wpc Louvre Installation Video tutorial 2:
When the wall is uneven, apply styrofoam to the back of the Wpc Louvre board, and directly use an air nail gun to fix the nail on the edge of the wall panel lock to fix the wall
3.Indoor Wpc Wall Cladding Install Video tutorial 3:
Fix the Wall Cladding lock directly through the metal clips, if the flatness of the wall meets the installation requirements

The Accessories for Wpc Wall
1.Concave Line
2.L Edge
3.Metal Clips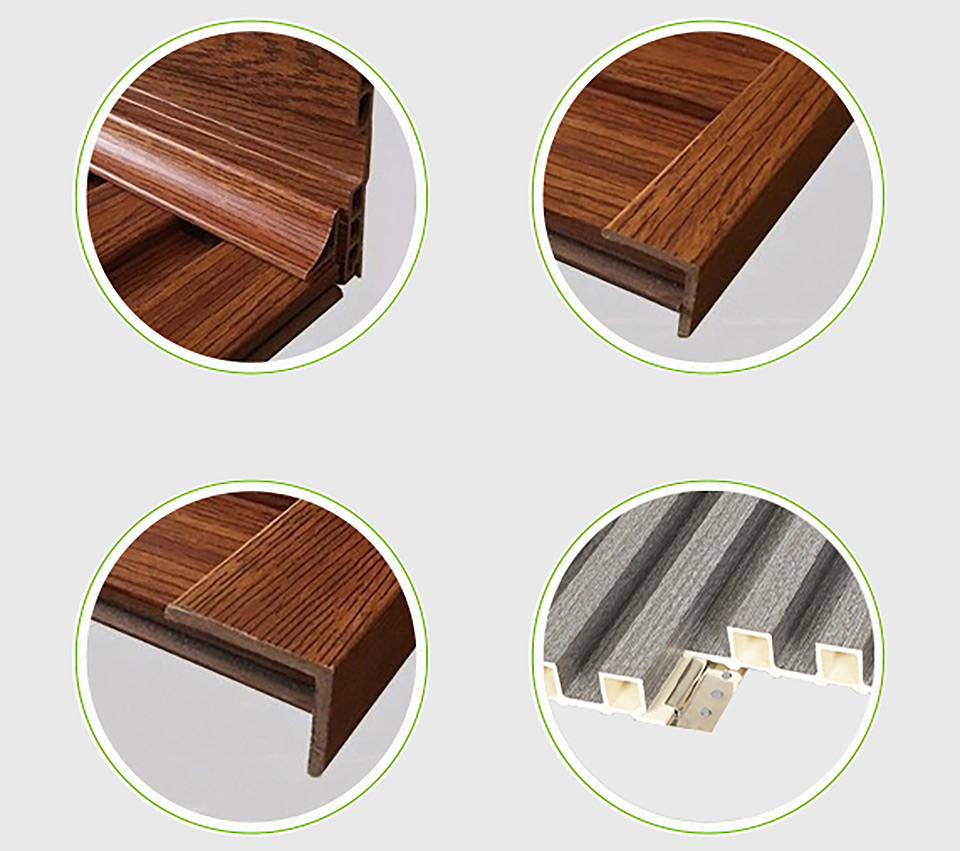 The Wpc Wall Installation for Wall and Ceiling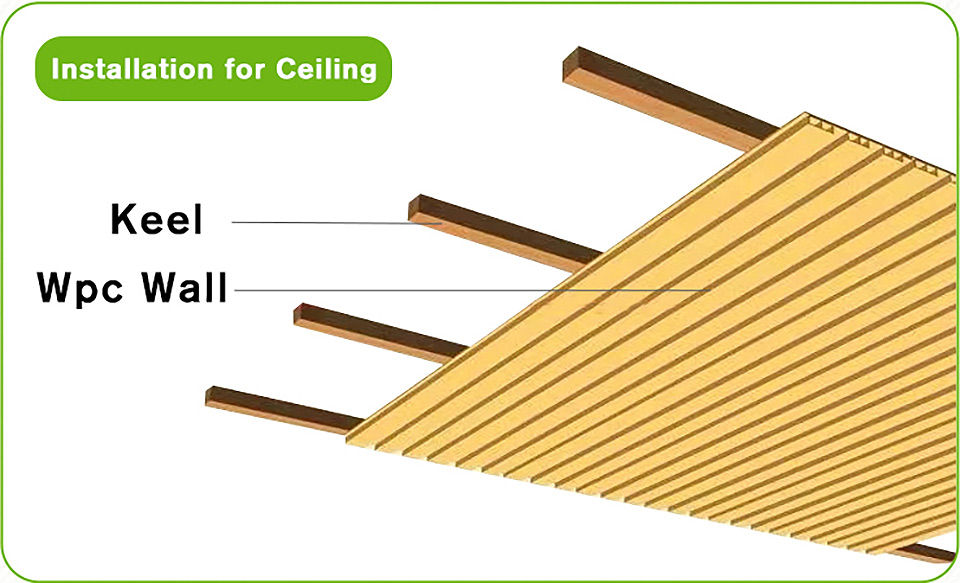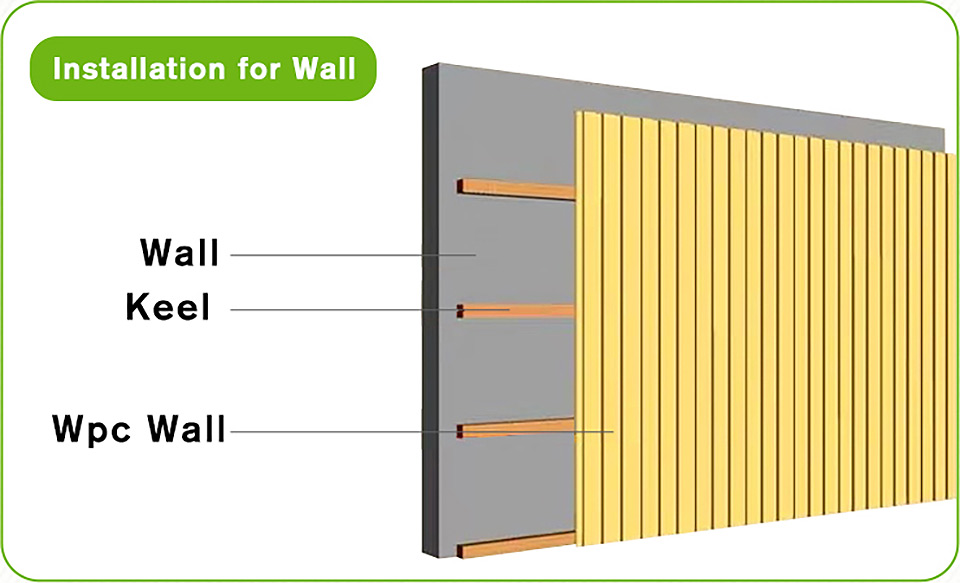 The first step is to confirm whether the wall is flat. If the wall is flat, you can install indoor wpc wall panels directly on the wall. If the wall is uneven, you need to install wooden keels on the wall as a support first, and the distance between each keel must be 25 cm apart.
In the second step, since the indoor wpc wall panel is click lock installation, it is only necessary to fix the wall panel to the wall or the keel through the metal clips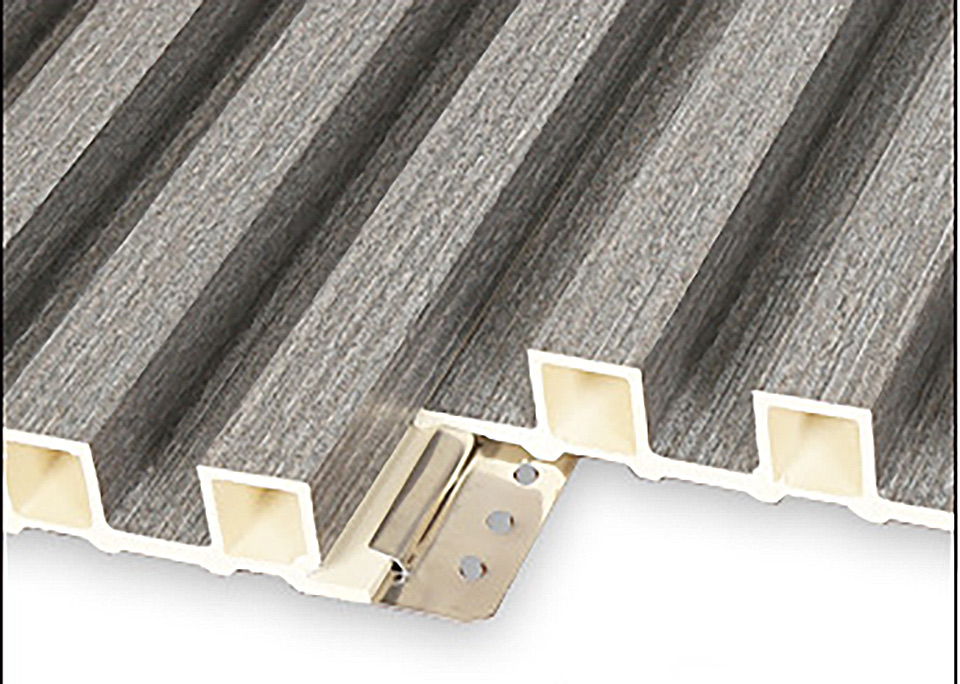 The third step, when the first wall panel is fixed in the second step, after the second wall is inserted into the first wall panel lock, repeat the second step to fix the wall panel on the wall or keel
The fourth step, repeat the third step
No
Characteristic
Technology Target
Remark
1
Appearance
No chipping, cracking, visual texture, delamination,  bubbles,  shallow embossing,  scratches,  dirt,  poor cut,  etc
ENEN649
2
    Size                                            mm                                              (23℃)
Length
   ± 0.20mm
EN427
Wide
   ± 0.10mm
EN427
Thickness
 +0.13mm,  -0.10mm
EN428
Thickness Range
    ≤0.15 mm
EN428
wearlay Thickness
  ± 0.02 mm
EN429
3
Squareness       mm
 ≤ 0.15
EN427
4
Crook   mm
 ≤ 0.15
EN427
5
Microbevel Cut Angle
 8-15 degrees
Microbevel Cut Depth
0.60 – 1.5 mm
6
Dimensional stability after exposure to heat
≤ 0.12%
EN434
7
Curling after exposure to heat
WPC:≤0.2(70℃/6Hr)
EN434
SPC:≤0.2(80℃/6Hr)
8
Gloss level
nominal value ± 1.5
Lightmeter
9
Taber Abrasion  - Minimum
0.5mm wear lay
≥5000 cycles Average
EN660
10
Uv
8~12g/m2
11
≥9N
SCRATCH PERFORMANCE     UV
SCLEROMETER
12
Anti-stain performance
 Iodine
3
Modified ASTM 92
Oil Brown
0
Mustard
0
Shope Polish
2
 Blue Sharpie
1
13
 Determination of flexibility
no crack
EN435
14
Peel Resistance
Length
≥62.5N/5cm
EN431(62.5N/5cm,100mm/s)
width
≥62.5N/5cm
15
Residual indentation (average)  mm
≤0.15
EN433
16
Color fastness:
≥7
ISO105-B2:2002
17
Locking Strength
fsmax ≥2 .5N/mm
ISO24344
Write your message here and send it to us
RELATED PRODUCTS