Product Detail
Color Display
Accessories and Installation
TECHNICAL SPECIFICATIONS
Product Tags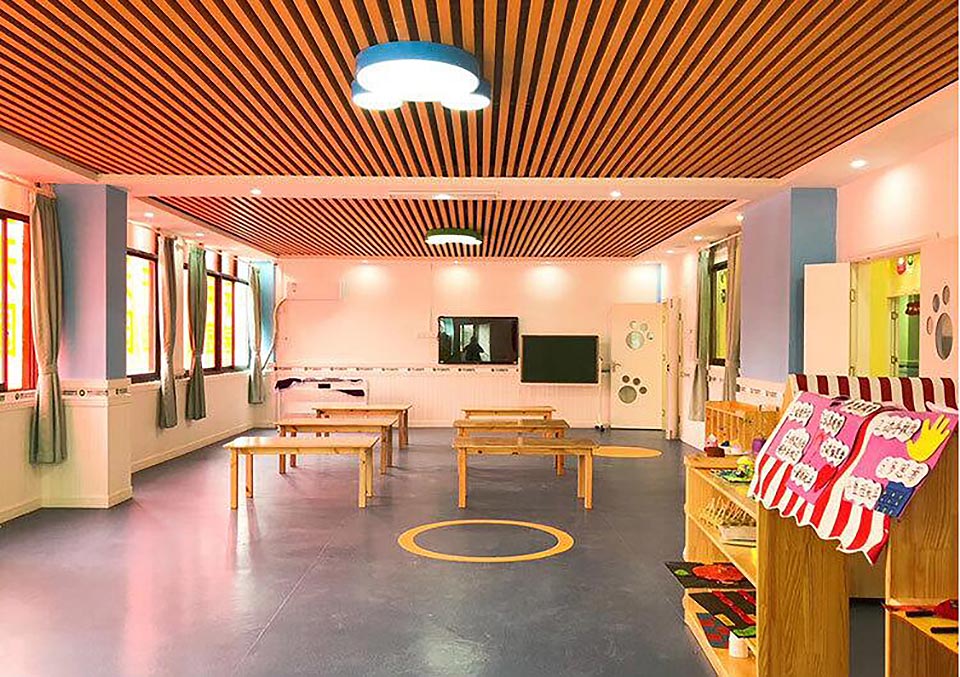 What is Pvc false ceiling?
Pvc false ceiling is one of the ceiling materials produced in recent years. Pvc ceiling has an open field of vision, ventilation, and air permeability. Its lines are crisp and neat, and the layers are clear. It embodies the simple and clear modern style. It is easy to install and disassemble. The main product popular in the decoration market.
False ceiling can be divided into aluminum ceiling and pvc ceiling.
Pvc ceiling is extruded, and the installation structure is a special keel snap-in structure. The installation method is similar to an ordinary strip gusset, simple and convenient, and suitable for interior decoration (the keel can be designed with a windproof card code).
To install different wpc pvc ceilings, you can choose different heights and spacings, one high and one low, one sparse and one dense, plus a reasonable color combination, so that the design is ever-changing, and different decorative effects can be designed. At the same time, because the ceiling is transparent, lamps, air conditioning systems, and fire fighting equipment can be placed in the ceiling to achieve a consistent and perfect visual effect.
The aluminum square pass is simple to install, and the maintenance is also very convenient. Because each aluminum square pass is separate, it can be installed and disassembled at will without special tools, which is convenient for maintenance and maintenance.
Features:
It is used for concealed projects in public places with many crowds, which is convenient for air circulation, exhaust, and heat dissipation. At the same time, it can distribute the light evenly and make the whole space spacious and bright. It is widely used in subways, high-speed railway stations, railway stations, airports, large shopping malls, passages, leisure places, public restrooms, hotels, school restaurants, building exteriors and other open places.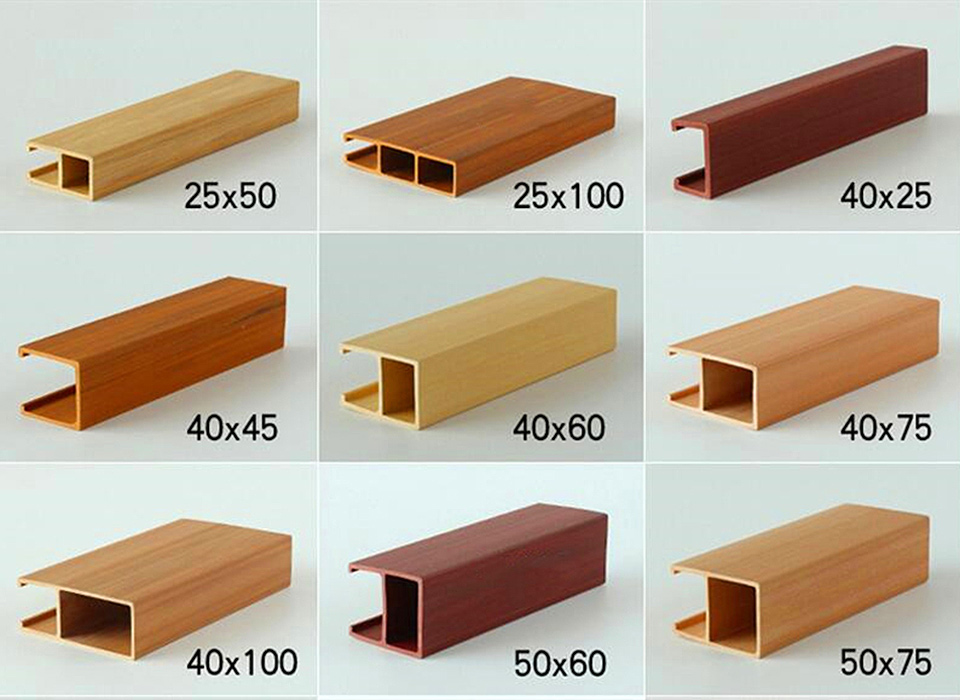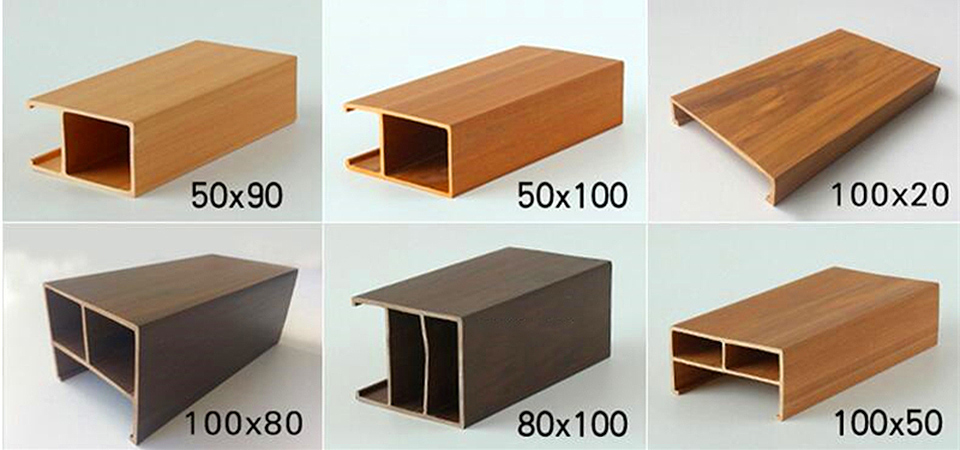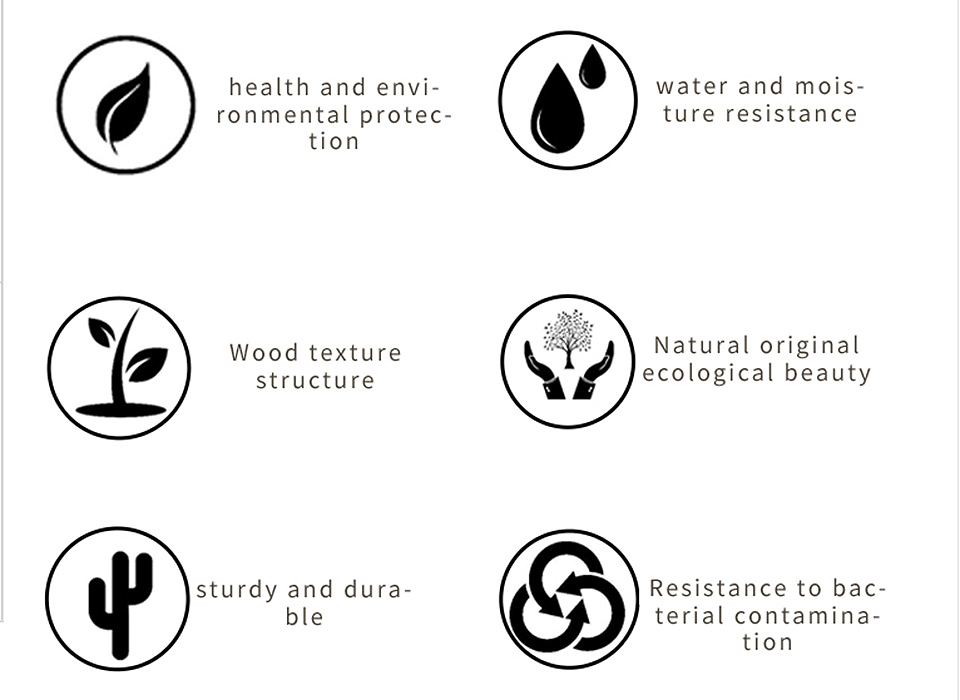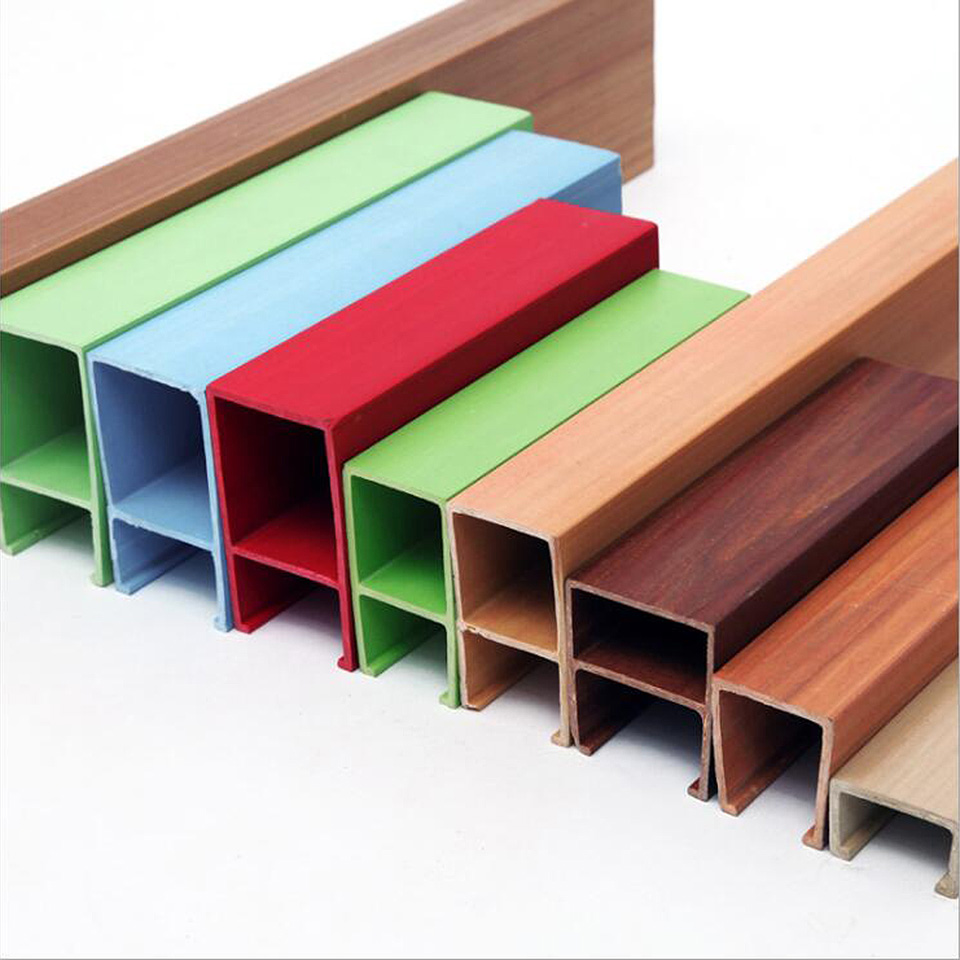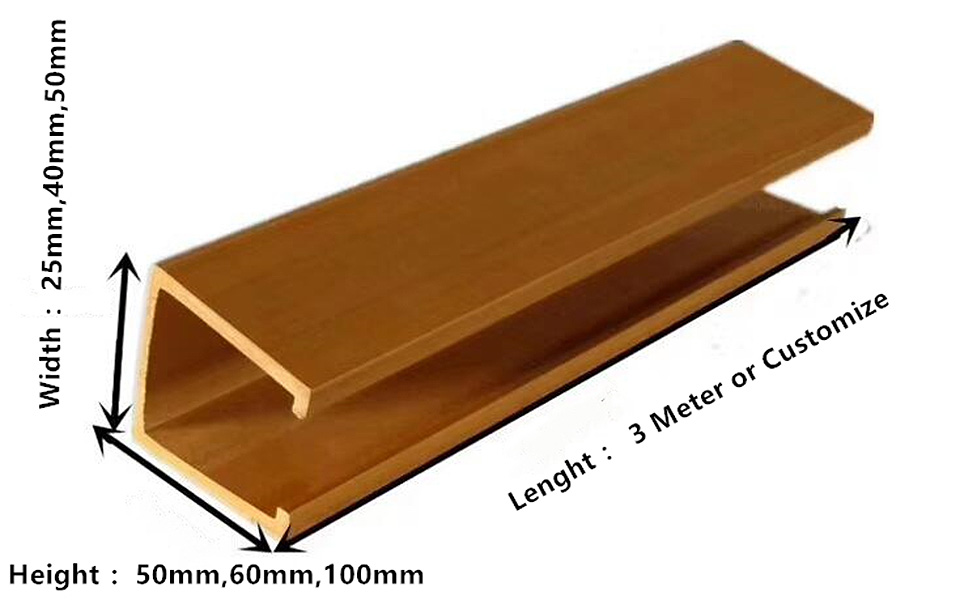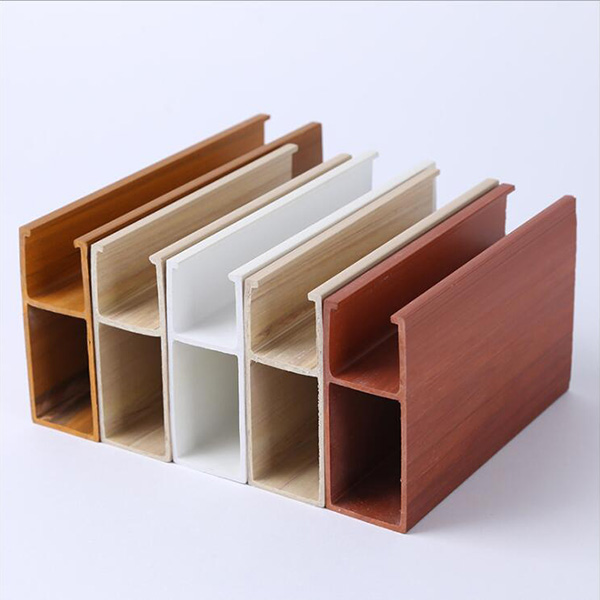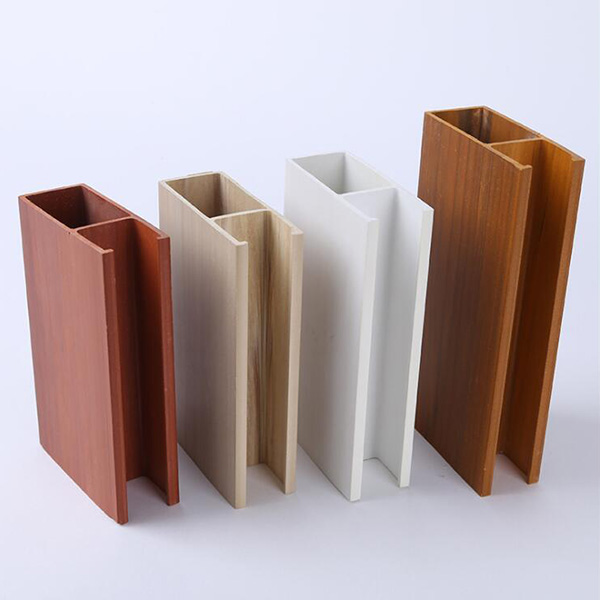 Brand name
 DEGE
Item name
Indoor Ceiling
Model
Wpc Ceiling
Size
90*50mm
Material
WPC
Length
3000mm
Color
Gold, Mahogany, Teak, Cedar, Red , classic gay, black
Minimum order
350 square meters
Package
Standard canton
Water absorption
Less than 1%
Flame- retardant level
Level B
Payment term
30%T/T in advance,remainder 70% paid before shipment
Delivery period
Within 30 days
Remark
The color and the size can be changed according to your request
Application
Indoor
Features
1) Dimensional stability, longevity, natural feel
2) Resistance to rot and crack
3) Stable over a wide temperature range, weather-resistant
4) Moisture resistant, low flame spread
5) High impact resistant
6) Outstanding screw and nail retention
7) Environmentally friendly, recyclable
8) Broad range of finished and appearance
9) Easily produced and easily fabricated
10) Contains no toxic chemicals or preservatives
Brand name
 DEGE
Item name
WPC Ceiling
Model
Size
90*50mm
Material
WPC
Length
3000mm
Color
Gold, Mahogany, Teak, Cedar, Red , classic gay, black
Minimum order
350 square meters
Package
Standard canton
Water absorption
Less than 1%
Flame- retardant level
Level B
Payment term
30%T/T in advance,remainder 70% paid before shipment
Delivery period
Within 30 days
Remark
The color and the size can be changed according to your request
Application
Indoor

Features

1) Dimensional stability, longevity, natural feel
2) Resistance to rot and crack
3) Stable over a wide temperature range, weather-resistant
4) Moisture resistant, low flame spread
5) High impact resistant
6) Outstanding screw and nail retention
7) Environmentally friendly, recyclable
8) Broad range of finished and appearance
9) Easily produced and easily fabricated
10) Contains no toxic chemicals or preservatives
100% Waterproof indoor wpc wall
Fireprof indoor wpc wall
Scratch resistant indoor wpc wall
100% Waterproof indoor wpc wall
Scratch resistant indoor wpc wall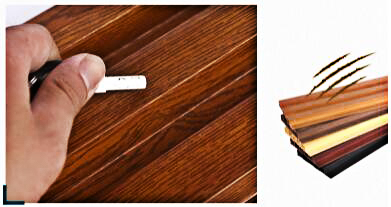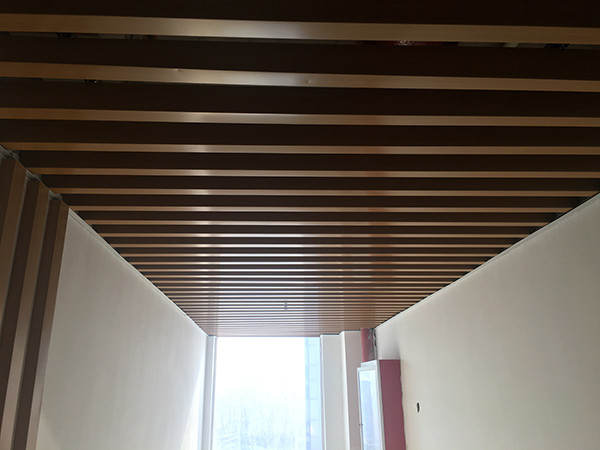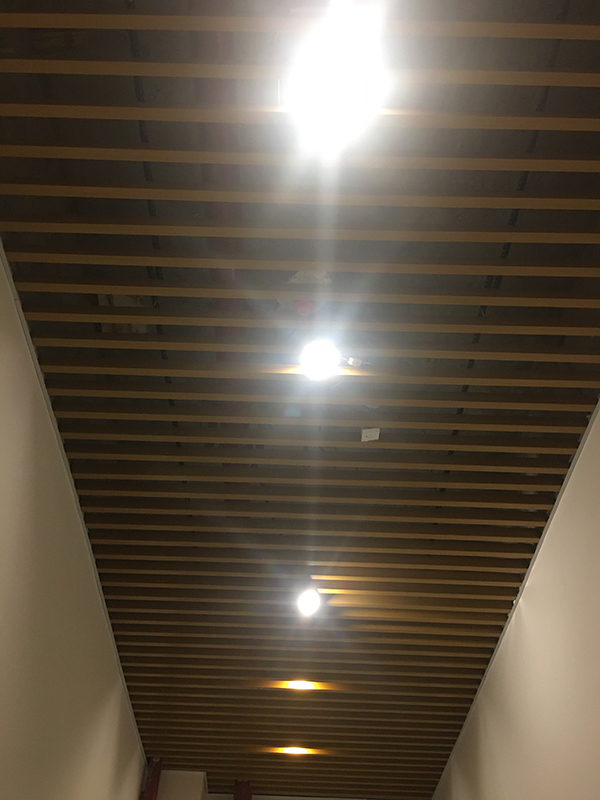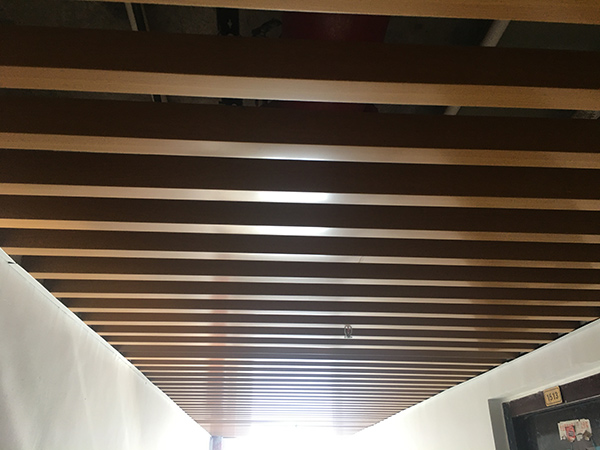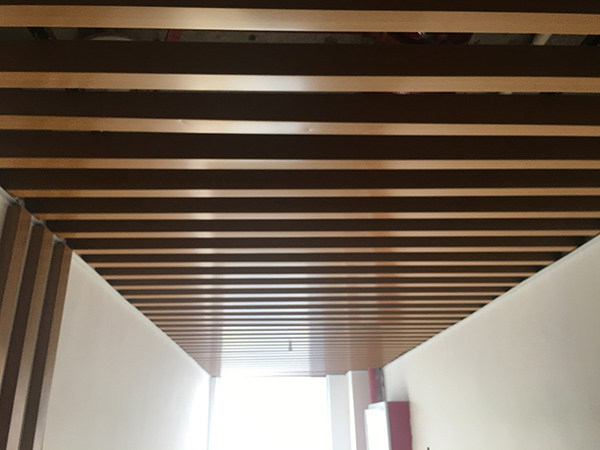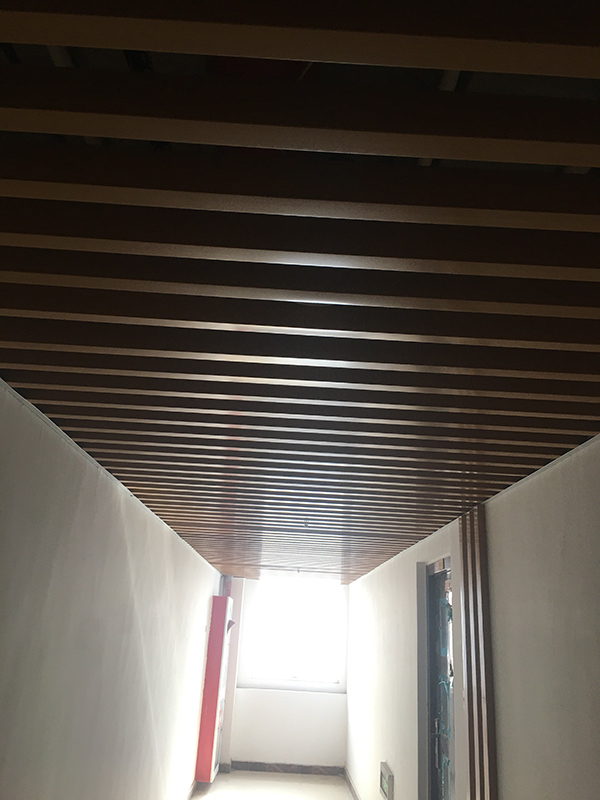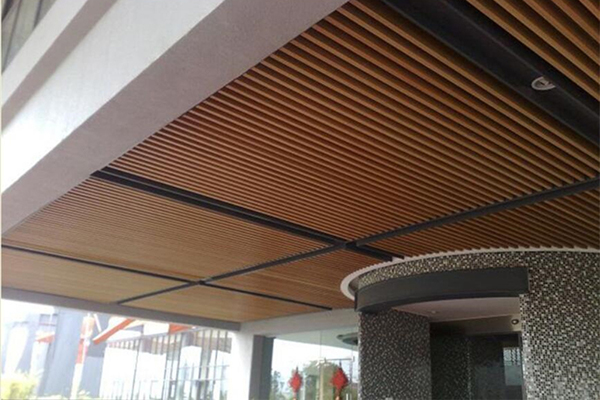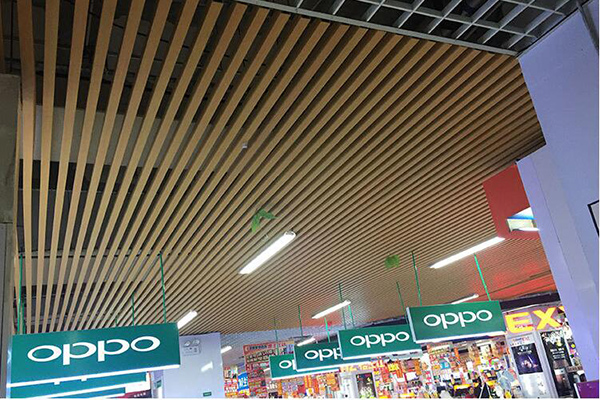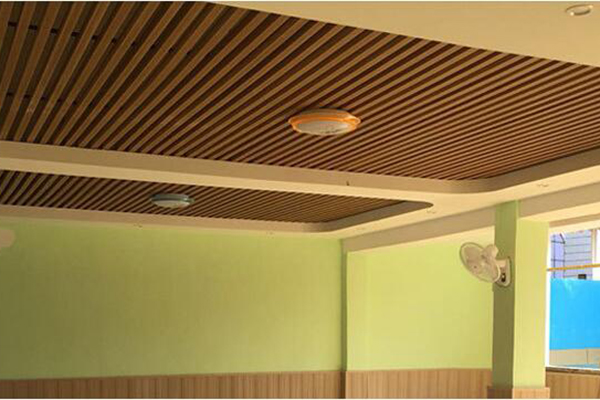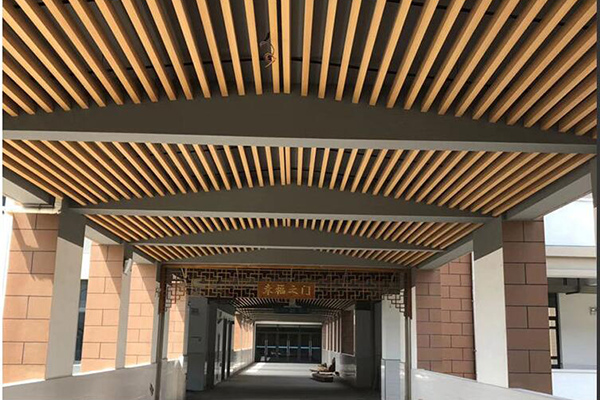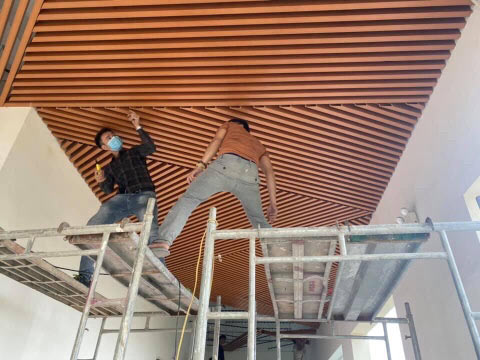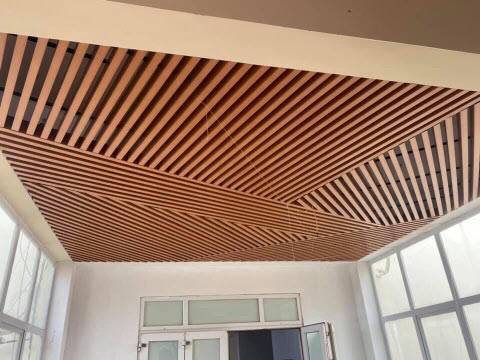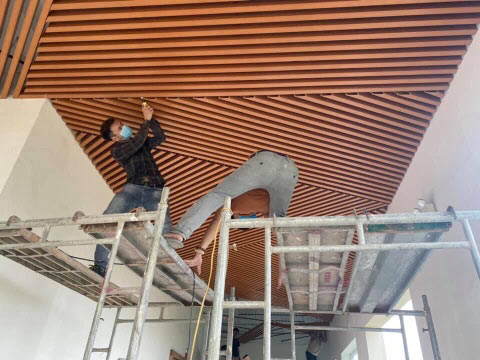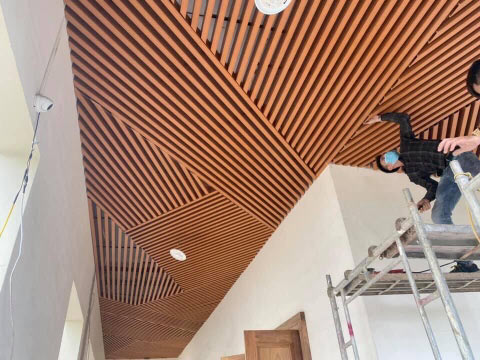 ---
---

Teach you how to Install WPC Ceiling Video
35mm WPC Frames Lines  main used to make large picture frames on walls, ceilings and background walls

Accessories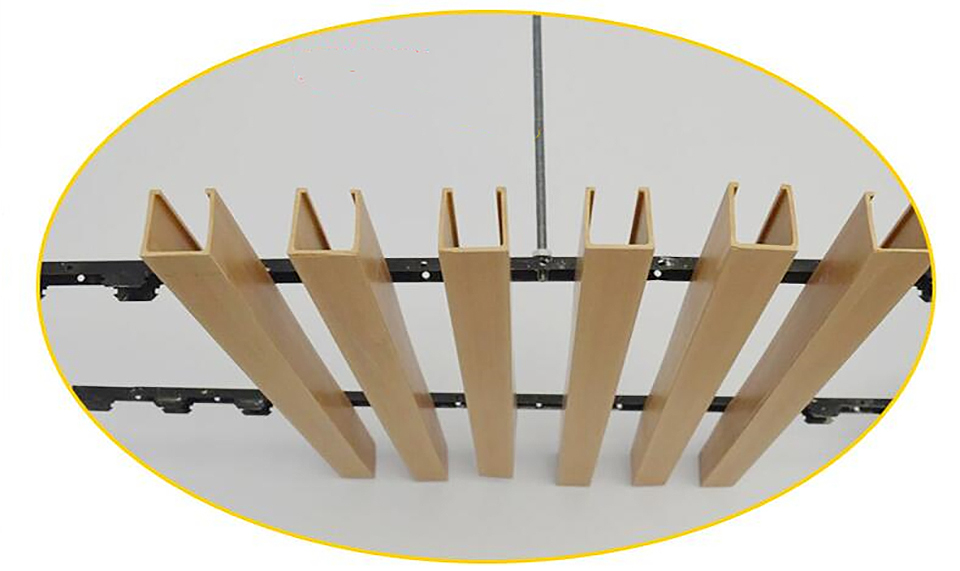 Installation Diagram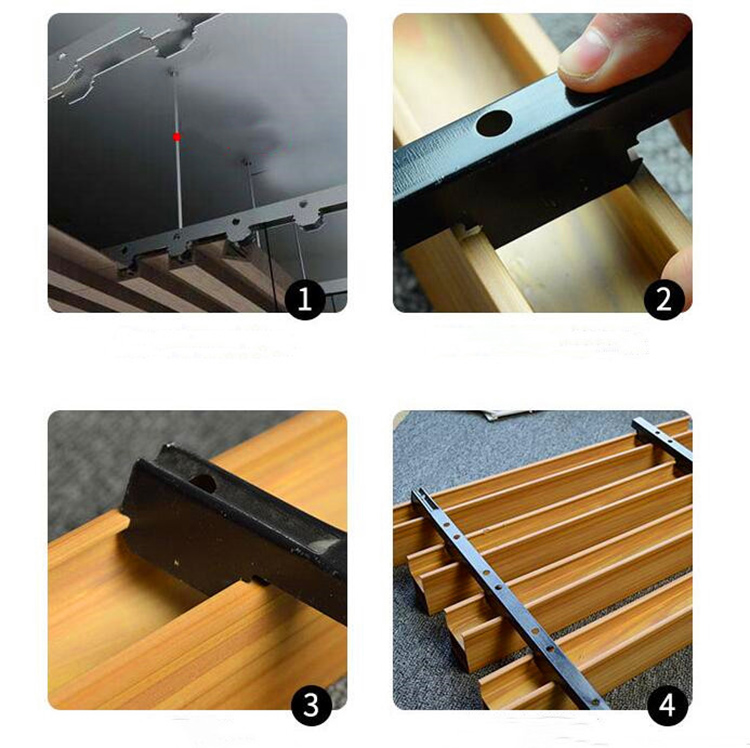 1. Fix the boom and keel
2. Insert wpc ceiling pass through a section of keel
3. Fold the other end of the keel into the wpc ceiling
4.Repeat third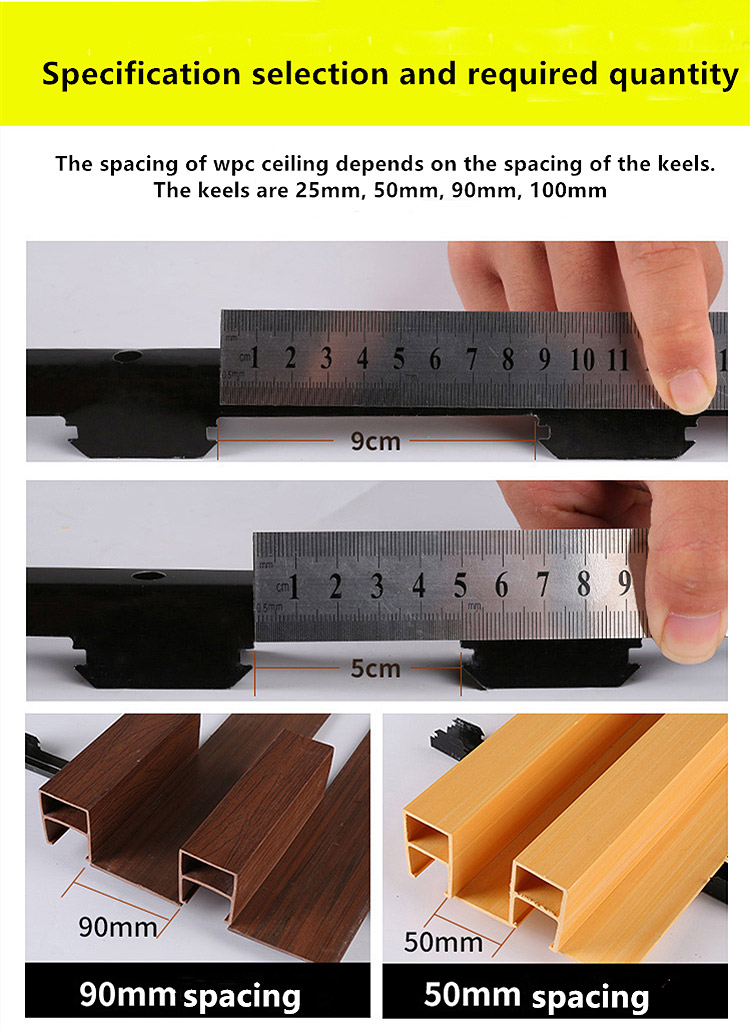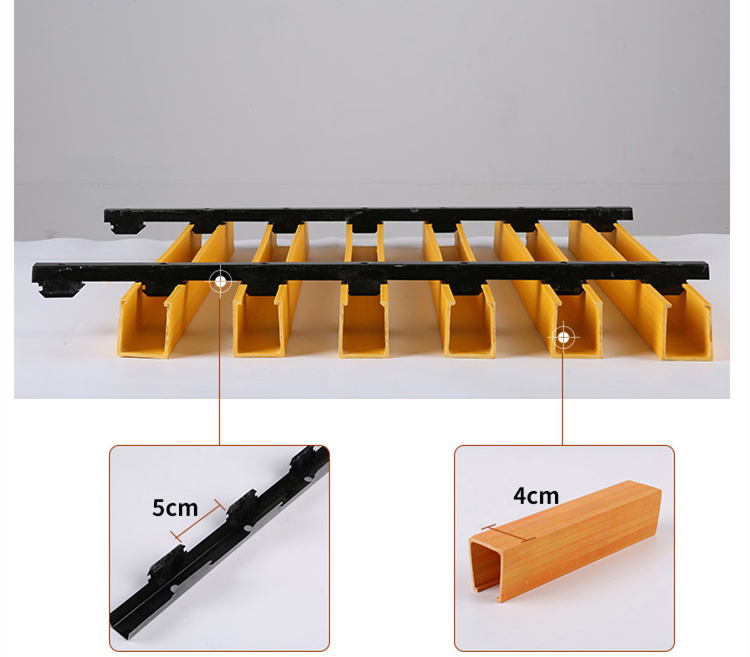 Quantity and Size selection for Ceiling and Accessories
Take 5cm keel ceiling  and wpc ceiling 40*45mm as an example
The calculating the amount of 1M2 ceiling:
WPC Ceiling quantity = 1/(0.04M+0.045M)=11.76M
Keel quantity= 1.2 meters  keel for 1 square meter ceiling
Note:
0.04 meters is the width of wpc ceiling,
0.045 meters is the distance between the keels
No
Characteristic
Technology Target
Remark
1
Appearance
No chipping, cracking, visual texture, delamination,  bubbles,  shallow embossing,  scratches,  dirt,  poor cut,  etc
ENEN649
2
    Size                                            mm                                              (23℃)
Length
   ± 0.20mm
EN427
Wide
   ± 0.10mm
EN427
Thickness
 +0.13mm,  -0.10mm
EN428
Thickness Range
    ≤0.15 mm
EN428
wearlay Thickness
  ± 0.02 mm
EN429
3
Squareness       mm
 ≤ 0.15
EN427
4
Crook   mm
 ≤ 0.15
EN427
5
Microbevel Cut Angle
 8-15 degrees
Microbevel Cut Depth
0.60 – 1.5 mm
6
Dimensional stability after exposure to heat
≤ 0.12%
EN434
7
Curling after exposure to heat
WPC:≤0.2(70℃/6Hr)
EN434
SPC:≤0.2(80℃/6Hr)
8
Gloss level
nominal value ± 1.5
Lightmeter
9
Taber Abrasion  - Minimum
0.5mm wear lay
≥5000 cycles Average
EN660
10
Uv
8~12g/m2
11
≥9N
SCRATCH PERFORMANCE     UV
SCLEROMETER
12
Anti-stain performance
 Iodine
3
Modified ASTM 92
Oil Brown
0
Mustard
0
Shope Polish
2
 Blue Sharpie
1
13
 Determination of flexibility
no crack
EN435
14
Peel Resistance
Length
≥62.5N/5cm
EN431(62.5N/5cm,100mm/s)
width
≥62.5N/5cm
15
Residual indentation (average)  mm
≤0.15
EN433
16
Color fastness:
≥7
ISO105-B2:2002
17
Locking Strength
fsmax ≥2 .5N/mm
ISO24344
Write your message here and send it to us
RELATED PRODUCTS